Vietnam's Largest Vietnam-Japan Festival Coming to Ho Chi Minh Next February
On February 22 and 23, 2020, the Japan Vietnam Festival will be held in Ho Chi Minh City, Vietnam. It's the largest festival of its kind in Vietnam and expects to attract over 300,000 visitors to September 23rd Park.
The purpose of the event is for cultural exchange between the two countries, from entertainment to sports. Sake, unsurprisingly, will make a major appearance, too. The "Nippon Sake Bar Counter" will be set up at the venue serving sake through the licenses of major Vietnamese vendors and giving first-time drinkers a taste of what the drink has to offer.
Organizers also hope that the festival will facilitate business arrangements between the two countries. Business meetings and seminars will be conducted in a range of fields, including in tourism, technology, and sports.
It's also a great opportunity for sake breweries in Japan to get a foothold in a growing overseas market. For everyone else, it's a great opportunity to sample some sake steeped in the culture of two great countries.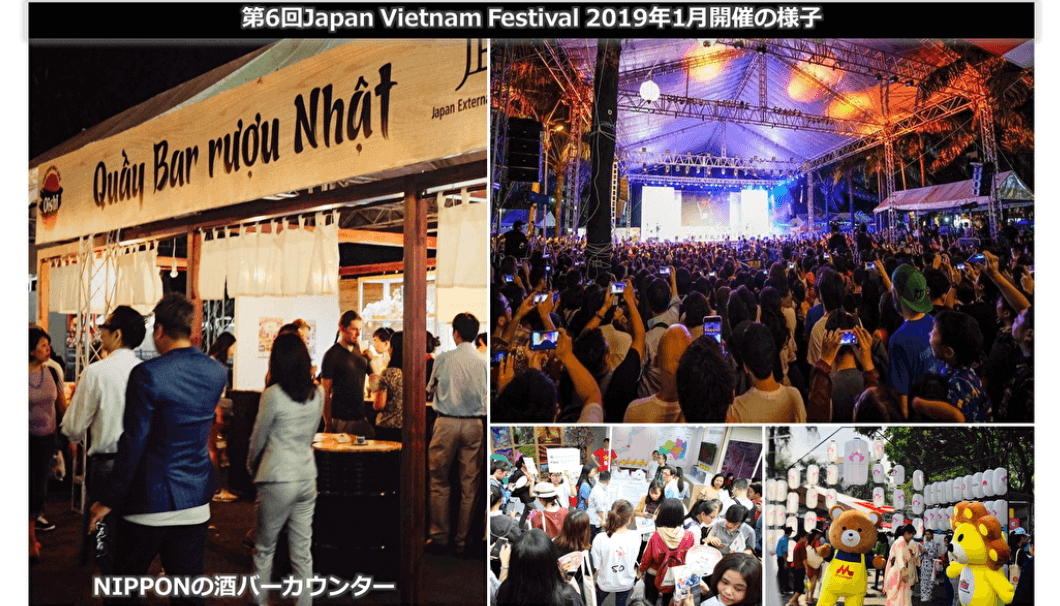 ◎Event Information
Name: The 7th Japan Vietnam Festival in Ho Chi Minh City
Date: Saturday, Feb 22 – Sunday, Feb, 23
Location: September 23rd Park B Area, Ho Chi Minh City
LINK: SAKETIMES| 2019/11/22 | ベトナム最大の日越交流フェス「ジャパンベトナムフェスティバル」(JVF)が2/22(土)~23(日)にホーチミン市にて開催!
World's Largest Starbucks Serving Sake Cocktails
At the Chicago Reserve Roastery – opened November 15 – a new sake cocktail in on the menu.
The drink is a combination of Japanese gin and nigori sake, which is lightly filtered sake that retains a cloudy white appearance. It's one of the five exclusive cocktails sold only at this, the world's largest Starbucks facility, in downtown Chicago. Mixologist Julia Momose, a Japan expert of sorts, developed the drink.
The cocktails will be sold for the next six months, and if well received, Starbucks will consider introducing them to other reserve roastery stores, possibly in far-flung locales like Shanghai and Milan.
Sake being sold through a major chain like Starbucks is a big breakthrough in reaching people who might not ordinarily have an opportunity to try it.
LINK: JETRO ビジネス短信| 2019/11/21 | 世界最大規模のスターバックス、米シカゴにオープン、日本酒や日本産ジンのカクテルも提供
AI Sake Bar and More in the Newly Reopened Shibuya Parco
The Shibuya Parco shopping complex in the heart of Tokyo reopened on November 22 and brought with it a plethora of new shops. Two sake bars make their debut here: Mirai Nihonshuten / Kubota Sake Bar and Human Made.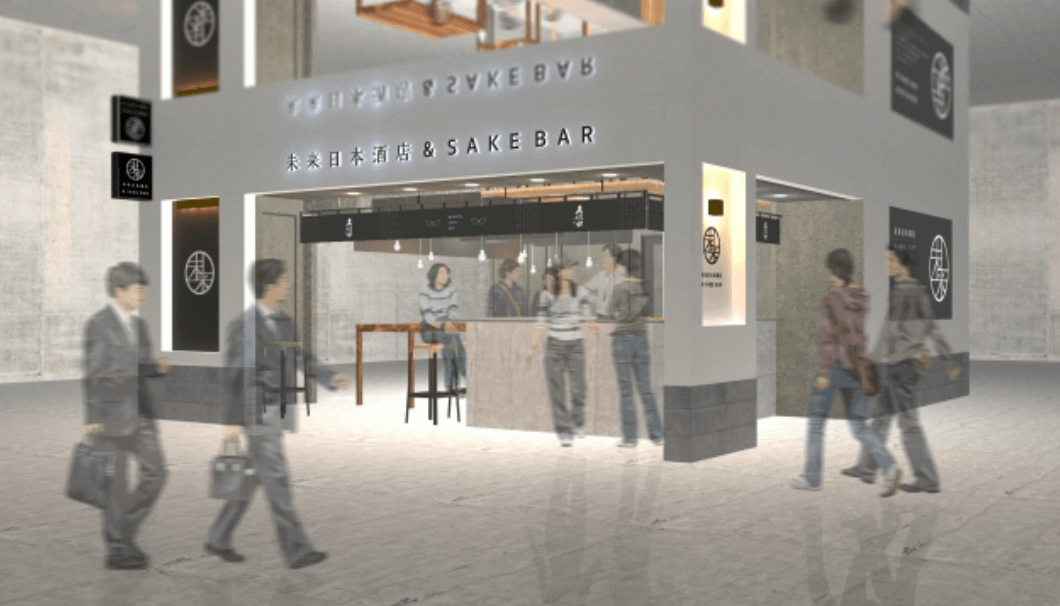 Mirai Nihonshuten / Kubota Sake Bar can be found in the basement food court – known as Chao Kitchen for its eclectic mix of eateries and shops. In this area a wide range of sake is available to drink and purchase by the bottle. The specialty is the popular Kubota brand by Asahi Shuzo. The bar will also feature an AI system that can determine your best sake based on a taste test analysis.
In addition, in Restaurant Seven on the 7th floor is a Human Made outlet. Although Human Made is technically a fashion brand, they also sell their own sake, Storm Cowboy, made in part by musician Pharrell Williams. Evenings, the store itself is converted to a sake stand.
There's so much to see and do in the new Shibuya Parco that it's easy to get overwhelmed, so it's good to know that there are a few places inside where you can take a break with a relaxing cup.
LINK: 流通ニュース | 2019/11/21 | 渋谷パルコ/AR、昆虫、日本酒、eスポーツ、音楽カオスな「食」37店

◎Three Online Platforms to Showcase Your News
By filling out the form of SAKETIMES PRESS English , your news will be presented on this Weekly News section of the SAKETIMES International website.
◎無料リリース情報配信機能「SAKETIMES PRESS English」
この記事への掲載は、リリース情報配信機能「SAKETIMES PRESS English」から無料でお申し込みいただけます。日本語で申請いただくと、英語の情報に編集し、掲載します。海外に向けた新規リリース情報がございましたら、SAKETIMES PRESS Eglish 申請フォーム より申請ください。