Project underway to revive dormant sake rice after 30 years
Agricultural company Yumeurara and sake brewery Kazuma Shuzo, both of the Noto Peninsula in the Japanese prefecture of Ishikawa, recently announced they're on the verge of completing the first-ever commercially sold sake using "Ishikawa Sake No. 30," a sake rice created in 1986.
Cultivators have bred designer sake rice throughout the beverage's history, but it's not rare for strains to fall out of vogue and fade into obscurity. Such was the fate of Ishikawa Sake No. 30, but Kazuma Shuzo is tackling the rice strain again using modern techniques that could unlock its full potential. 
For years now, Yumeurara and Kazuma Shuzo have been working to revitalize the abandoned farmlands of Noto by producing unique sake there, with the Ishikawa Sake No. 30 Regeneration Project being their latest idea.
Starting with only 100 seeds in 2019, Yumeurara managed to successfully grow a crop to yield many more seeds in 2020. These seeds were planted again and will be harvested this September in amounts plentiful enough to begin brewing sake from it on a larger scale. The first commercially available sake ever produced from this once-abandoned rice strain is scheduled for sale after the spring of 2022.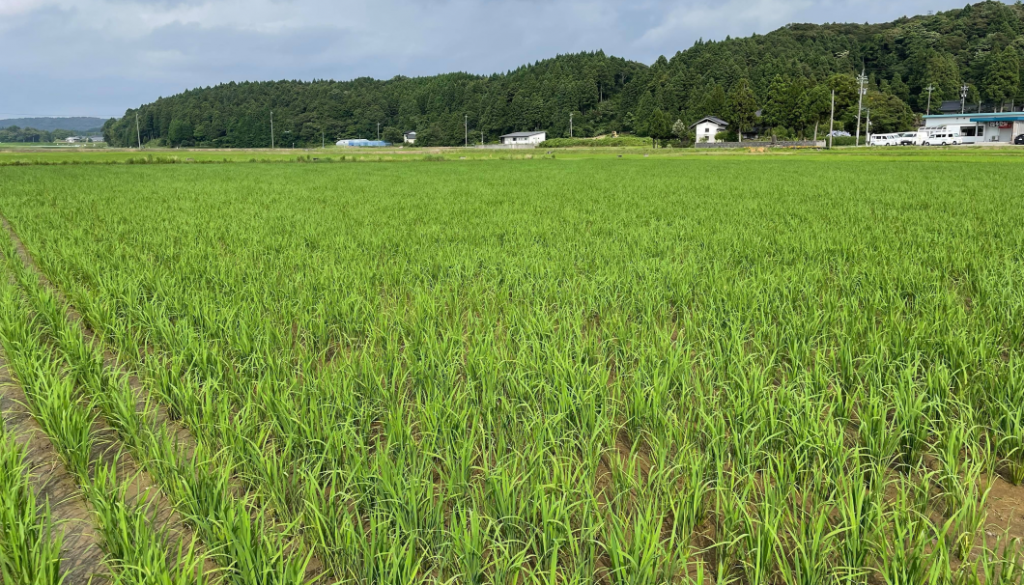 LINK: PRTIMES | 2021/7/20 |約30年間眠り続けた幻の酒米の再生「石川酒30号再生プロジェクト」始動


Niigata's Midorikawa Sake Company releases sake aged in whiskey barrels
On July 12, Midorikawa Sake Company began selling a new sake line that's been aged in whiskey barrels. Named Master Brewer's Select, these sake are aged for over a year in barrels made of mizunara Hokkaido oak, American oak, and Spanish oak, and then further aged and blended.
Midorikawa president Shunji Ohira came up with the idea after tasting barrel-rested beer and wondering if sake could also benefit from the added aromatic notes of certain wooden casks. Having already studied whiskey production prior to taking over the Midorikawa brewery, Ohira set out to find just the right materials that would accentuate his company's sake brews.
The result is an added layer of aroma to the already complex flavor of aged sake. According to Midorikawa, customers enjoyed the Master Brewer's Select release so much that the entire stock sold out in under a month.
Ohira said that the response was "beyond expectations" and is already preparing to expand Master Brewer's Select into the Midorikawa Cask Collection brand, which will include varieties from the junmai and daiginjo sake categories.
LINK: 日本経済新聞 | 2021/8/3 |緑川酒造、ウイスキー樽熟成の日本酒を商品化 信越企業 攻めの一手


"First 100" app to help new sake drinkers find their way to a favorite brand
Liquor store Imadeya launched a new app called First 100, which was designed to guide those unfamiliar with sake through the vast range of available brands and styles.
First-time sake drinkers can find  the sheer number of sake brands overwhelming and might not know where to start without the help of an expert. This problem has recently been compounded by the COVID-19 pandemic, as getting in-person expert advice is now usually off the table. 
First 100 takes the guesswork out of beginner sake exploration by providing a list of the 100 best entry-level sake brands. Users can provide feedback about sake using simple, non-technical language.  This data is then used to help make future recommendations, and a social network of sorts also lived on the app, allowing users to share reviews of the First 100-recommended brands they've tried. 
In addition to the app, Imadeya will also open a new brick-and-mortar store in the Kiyosumi Shirakawa area of Tokyo. The shop will sell all of the 100 sake brands featured in the app and will eventually feature a tasting section.
LINK: PRTIMES | 2021/8/5 |家飲み需要拡大を受け、IMADEYAがお酒ビギナー向けアプリ&EC「はじめの100本」をリリース。清澄白河に新店も。
*SAKETIMES International provides a press release service for free to be published in the news section. Please check here for details and application.
*SAKETIMES Internationalでは、ニュースセクションに掲載するプレスリリース(英語での申請は無料)を募集しています。詳細・応募はこちらのページをご確認ください。