Kura Master Sake Contest 2021 held, adds full shochu division for first time
On July 12 the Kura Master Sake Contest 2021 kicked off in Paris, France. It was only the fifth such event but has already amassed a huge panel of 72 French sommeliers and culinary experts sampling from an impressive 960 brands from 312 breweries. This year also marks the first time that full-scale judging was held for the shochu and awamori spirits categories. These categories saw 164 entries.
The contest awarded Platinum and Gold Awards to the top 33% of entries in five sake categories: junmai daiginjo, junmai, sparkling sake, sake made from Gohyakumangoku rice, and sake made from Miyama Nishiki rice. Winners were chosen by blind tasting with a particular emphasis on their suitability with French cuisine, and included Sawanoi Junmai Daiginjo from Tokyo's Ozawa Sake Brewery and Monsay Kimoto Junmai from Usui Shoten in Nagano Prefecture.
Jury Chairman Xavier Thuizat said he was pleased with the first-time additions of breweries from Tokyo and Nagano, adding that he was also "very impressed by the record number of 960 entries [despite the pandemic.]"
The 16 recipients of Platinum Awards will be honored in a ceremony held on September 20 at the Hotel de Crillon in Paris. They will also gain the advantage of recognition in the lucrative French market, which is what the growing number of Japanese breweries compete for in this increasingly popular event.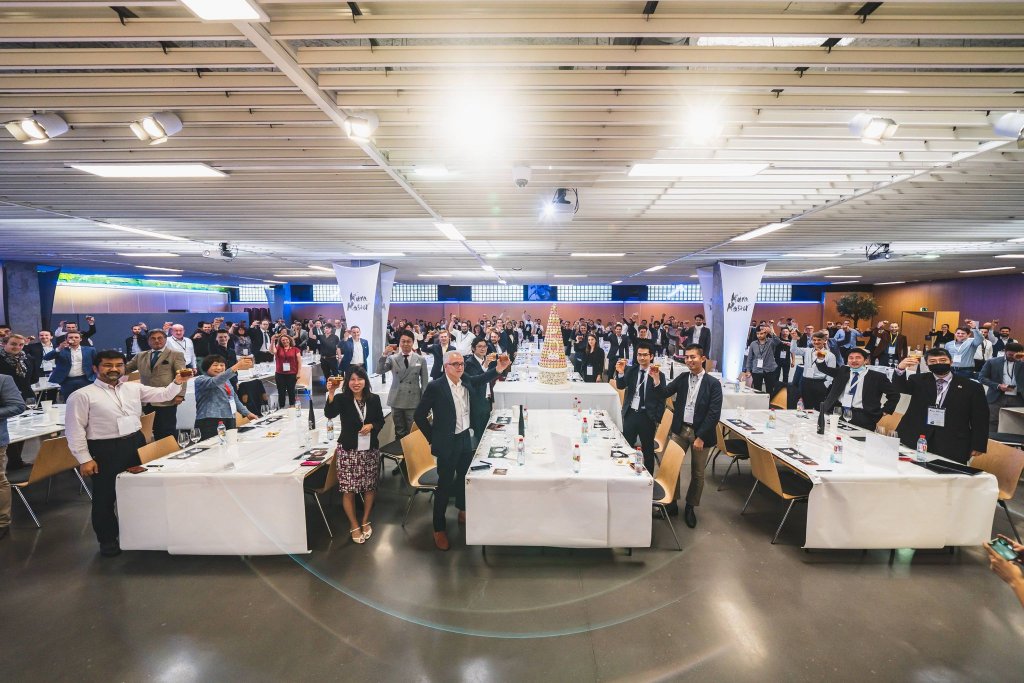 LINK: PRTIMES | 2021/7/22 |フランス初 日本酒・本格焼酎・泡盛コンクール同時開催 「Kura Master日本酒コンクール 2021」受賞酒決定!


Shochu distillery Nekka becomes Japan's first new export-only sake brewery
In October, shochu distillery Nekka will expand into sake brewing. This is thanks to relaxed restrictions by the Japanese government that went into effect last April, and allowed regulators to issue new brewery licenses more freely on the condition that such sake only be sold overseas.
Nekka's Masahiro Wakisaka is said to have gotten the first such license in Japan on May 28. The new sake brewing division plans to produce 3,000 bottles starting at the end of this year, for which rice is currently being grown in the Oku-Aizu region of Japan's Fukushima Prefecture.
This area is known for its plentiful snowfall, the run-off of which creates superb conditions for rice farming. But, the rural region is also suffering from severe population decline, which Nekka hopes to help reverse by expanding their business.
They've already attracted some fresh talent in their 20s and 30s using skills such as English and photo-editing to help market to foreign countries.
Wakisaka says that selling shochu abroad had always been difficult, as awareness was low, and potential customers often asked if he had sake instead. Now, with his own license, his brewery can fulfill those requests and help raise awareness of shochu at the same time.
The brewery says it will target Hong Kong first so sake fans there should be on the look-out for the double-threat of Nekka sake and shochu once brewing is complete.
LINK: 日本経済新聞 | 2021/7/29 |二刀流で世界へ、奥会津の焼酎会社 日本酒製造に免許


Hokkaido brewery rewards empty bottle returns with free sake
Otokoyama, a sake brewery in Japan's Asahikawa City, Hokkaido Prefecture, began the "Minna no My Bottle Membership System," in which those who return a certain number of empty sake bottles will be rewarded with a full 720 mL (24 oz) bottle of Otokoyama's Gomenshu, Special Junmai Kita no Inaho, or other labels.
Anyone interested in joining the system can get a member's card directly from the brewery and will then begin receiving points for every bottle that has the correct markings and is in good condition for reuse. Bottles produced within Hokkaido can be exchanged for two points and bottles from elsewhere will get one point. Thirty six points can then be redeemed for a free bottle of sake.
The program started on July 6 and already 100 bottles have been collected. It's said that the cost, time, and effort of reusing bottles isn't much different from purchasing new ones, but Asahikawa City's Waste Management Division applauded the initiative, and noted they hope more private companies are inspired by the program to start their own waste reduction projects.
LINK: 読売新聞 | 2021/7/16 |空き瓶18本で日本酒と交換…酒造会社、再利用促進へ独自の取り組み
*SAKETIMES International provides a press release service for free to be published in the news section. Please check here for details and application.
*SAKETIMES Internationalでは、ニュースセクションに掲載するプレスリリース(英語での申請は無料)を募集しています。詳細・応募はこちらのページをご確認ください。