New "micro sake brewery" in Niigata Prefecture finds crowdfunding success
Lagoon Brewery, a newly-established sake brewery in Niigata Prefecture, debuted on crowdfunding site Campire to a warm reception. The startup has surpassed not only its initial goal of two million yen (US$173,000), but its second goal of four million yen ($346,000) as well, all in a matter of days.
Lagoon Brewery is the creation of ex-President of Imayotsukasa Shuzo Yosuke Tanaka, who set out to invigorate the sake industry by taking advantage of recently relaxed licensing laws. As of April 2021, deregulations have allowed new breweries to get sake brewing licenses more easily, provided they only sell for export. In addition, these new breweries can also get licenses to brew sake variants, such as the cloudy doburoku, and sell them domestically.
Lagoon snagged both licenses, and plans to sell standard sake to overseas markets and doburoku in Japan. The brewery made its home on a lagoon at Lake Fukushimagata near Niigata City with three main goals: Explore the possibilities of sake, establish a micro sake brewery model that is easy to get up and running, and maintain a sustainable brewing system.
As an incentive to invest, the crowdfunding campaign allows donors to sample their products while in development. They can also receive regular updates on social media to get an intimate understanding of the sake brewing process. The crowdfunding campaign will continue to accept pledges until February 28.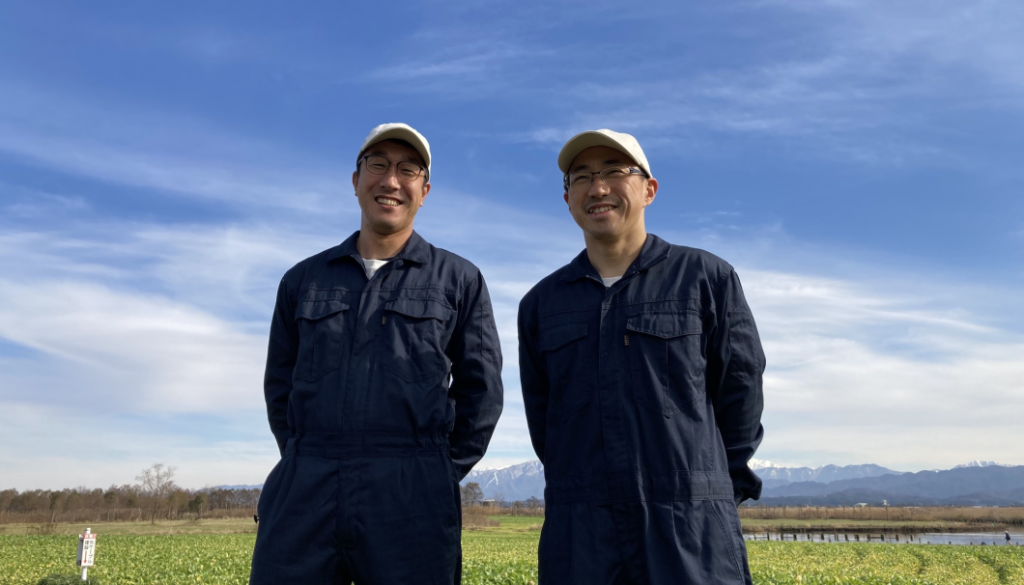 LINK: PR TIMES|2022/2/3 日本酒で新規参入!できたてのSAKEがいつでも飲めるマイクロ酒蔵が新潟に誕生
Choryo Shuzo to open sake and craft beer park in Nara
Choryo Shuzo, a sake brewery in Nara Prefecture, recently announced the opening of the Choryo Brew Park in March, 2022.
Choryo Shuzo has produced sake for six decades and recently branched out into its own line of craft beer in 2021. Both of these drinks will be available from a tap room that stands in the middle of an open space covered in artificial turf for relaxing under the sun. The park is also situated near the scenic Takada River, lined with cherry trees that blossom each spring.
Within days of launching a crowdfunding campaign, Choryo Shuzo has nearly tripled its target amount of 500,000 yen ($4,300). Pledges are still being accepted, however, with rewards such as sake, beer, Choryo merchandise, and even use of the park and its tap room for private parties on offer.
An exact date of Choryo Brew Park's opening has yet to be announced, but the crowdfunding campaign will continue until February 27.
LINK: SAKETIMES | 2022/2/3 奈良・長龍酒造が日本酒とクラフトビールを楽しめる施設「長龍ブリューパーク」を3月にオープン
Sake brewery Nihonsakari enters pharmaceutical market
Nihonsakari, a brewery in the Nada region of Hyogo Prefecture, announced the launch of a new medical product called Fushikoko EZ Tablets, set for market later this month.
Fushikoko EZ Tablets are designed to relieve muscle and joint pain, especially in shoulders and the back – locations the elderly in particular struggle with, according to the  Ministry of Health, Labor and Welfare survey. 
This product marks the sake brewery's entry into the pharmaceutical business. The new venture was inspired by the beginning of the COVID-19 pandemic in 2020 when Nihonsakari assisted in the production of ethanol for hand sanitizers to cover shortages in their area. The brewery realized then that they were capable of providing more than just sake and embarked on the Nihonsakari Priority 9 project to help Japan meet its Sustainable Development Goals (SDGs) set out by the United Nations.
Having been approved by the Ministry of Health, Labor and Welfare as a third-class drug that can only be sold at approved retailers, Nihonsakari will begin offering Fushikoko EZ Tablets from February 22 through their own online storefront.
LINK: 日本経済新聞 | 2022/2/1 日本盛、「医薬品通販事業」参入及び第3類医薬品「フシコウコウEZ錠」発売を発表
*If you would like us to send you monthly updates and information, register here.