The Shirataki Sake Brewery in Niigata Prefecture produces Jozen Mizuno Gotoshi, one of Japan's most well-known sake brands. This refreshing brew has a mouthfeel as crisp as freshly melted snow and is easy-to-drink while being rich in umami, making it equally popular among beginners and sake veterans alike.  
In 2020, Jozen Mizuno Gotoshi celebrated its 30th anniversary. The label's initial release coincided with a local brewery boom, and Shirataki Sake Brewery rode this wave to great success until the trend died out, leading the company to rebrand. 
How has Shirataki Sake Brewery navigated these 30 years of success, decline and reinvention? SAKETIMES spoke to President Shintaro Takahashi to learn more about the company's colorful history and its plans for the future.


Born into a local brewery boom
Jozen Mizuno Gotoshi went on sale in September 1990. The industry had been leaning towards crisp and dry sake since the late eighties, and breweries in Niigata benefitted from this trend. Many of the area's local brands gained national recognition during this time.
This trend was spurred on by a skiing fad, itself precipitated by the opening of the Kan-Etsu Expressway and the Joetsu Bullet Train, both of which provided easy access to mountainous Niigata. The new influx of visitors helped bolster the popularity of local breweries. 
This was when Jozen Mizuno Gotoshi made its entry onto the sake scene. As President Takahashi tells SAKETIMES, the new label "broke all manner of taboos."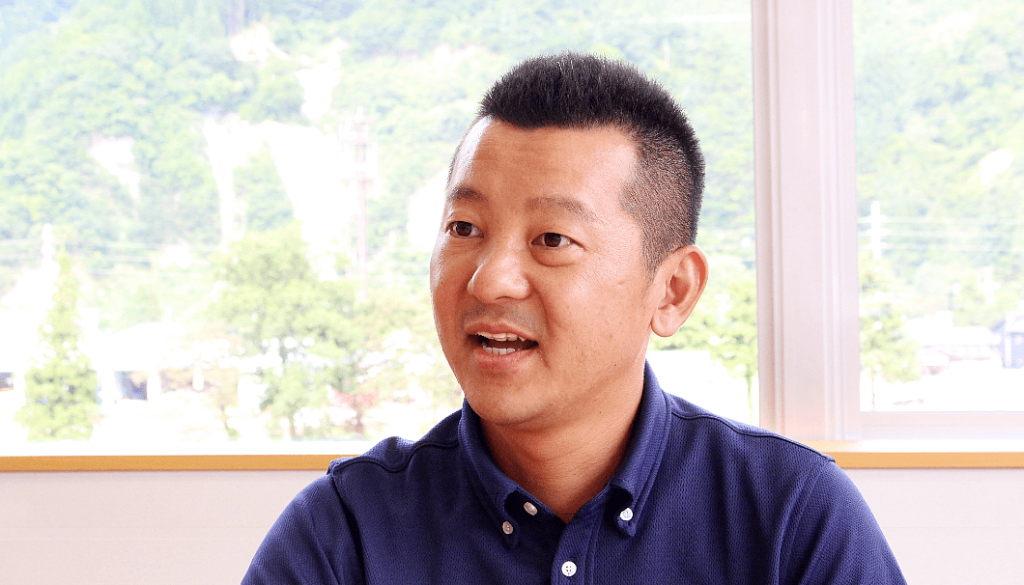 One way in which the new brand caught people's attention was with its bottle. While most sake bottles at the time were brown or green, Jozen Mizuno Gotoshi stood out with its sky blue, transparent design. Since this didn't provide adequate protection from the light, the sake was packaged in a presentation box — at the time, another rarity for 720ml bottles not sold as gifts.
In addition, while most sake labels of the era featured the product name written in thick brushstrokes, Jozen Mizuno Gotoshi used a distinctive digital typeface.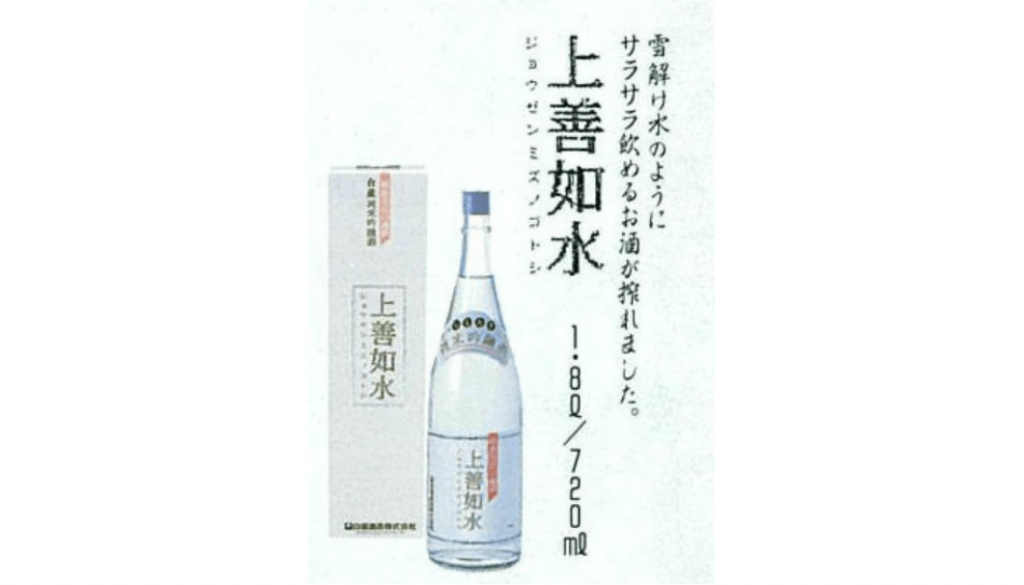 But the most striking and lauded characteristic of Jozen Mizuno Gotoshi was its pure, refreshing flavor. The new label proved so popular that orders came flooding in from all over Japan, with demand far exceeding production capacity. The new sake was a smash hit.
"When Jozen Mizuno Gotoshi first went on sale, its combination of rich aroma and light flavor was unique," says Takahashi. "I heard that a lot of sake aficionados criticized it as 'not real sake.' However, many young people visiting Niigata on skiing trips, who had never tried sake before, found it easy-to-drink and could appreciate the flavor without any preconceived notions of how sake should taste.
"The sake may not have appealed to everyone, but it was an edgy brand with its own distinctive character. Even now, when people try our sake at trade shows, there is often a clean split between those who love it and those who hate it."


Success, decline, then reinvention
Initial production levels of just under 1.5 million liters per year rose to triple that amount at the peak of Jozen Mizuno Gotoshi's popularity. This runaway success transformed the fortunes of Shirataki Sake Brewery, but it wasn't to last forever. Sales peaked in 1997, roughly seven and a half years after the label first hit the market, then fell into rapid decline. The local brewery bubble had burst.
Following the success of Jozen Mizuno Gotoshi, Shirataki Sake Brewery actively sought to develop new products and sales channels. The brewery released popular products like its Uonuma label, but sales of sake in general remained stuck on a downward trajectory.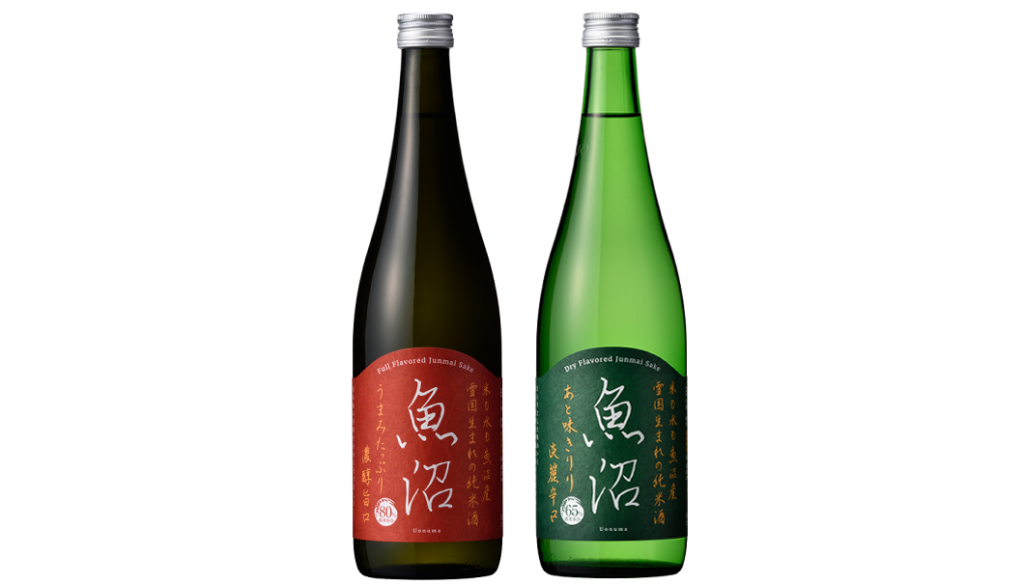 Jozen Mizuno Gotoshi tried redesigning their packaging and expanding their line-up with daiginjo and junmai daiginjo variations, but this once-scarce item was now a stale fixture on supermarket shelves: "To tell you the truth," says Takahashi, "I thought consumers might have grown tired of our sake."
In the midst of these troubles, Takahashi took the reins as company president at the tender age of 28. To turn the brewery's fortunes around, he introduced two bold innovations: one was switching the brewery's production to junmai sake exclusively; the other was launching a secondary range of skincare products.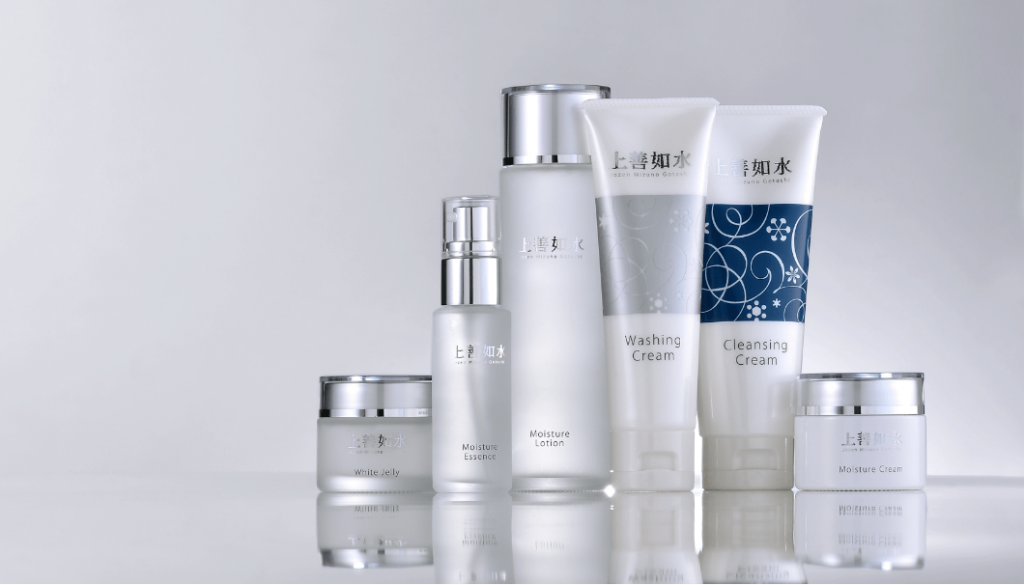 "Profits were slumping, so we had to innovate to satisfy the needs of our customers," he says. "People forget that we didn't just change the packaging of Jozen Mizuno Gotoshi, we also changed the contents. In 2009, we made a major change with the switch from ginjo, which contains brewer's alcohol, to junmai ginjo.
"I'm certainly not against the use of brewer's alcohol, but demand for junmai sake was increasing at that time, so we decided to take the plunge and switch completely to junmai. We wanted to do this without significantly altering the flavor of our product, which must have presented quite a challenge for our brewers. But in the end, we managed to pull it off."
Takahashi also introduced the company's skincare range around this time: "I thought that perhaps we could offer something other than sake to improve our customer's lives."


Continuous evolution is essential
Following their renewal and the switch to junmai, sake wholesalers were positive about Shirataki Sake Brewery's new direction. Sales gradually improved and Takahashi finally began to feel optimistic about the future.
"Sales were down across the whole industry when I became company president. I felt there was no way to stay competitive with the production output we'd had up until that point. So we decided to focus on producing good quality sake at reasonable quantities and offering good value to consumers.
"I thought there might be some resistance within the company when I suggested switching to junmai, but everyone was willing to give it a try. A lot of breweries believe they have to keep doing everything the same as before, but our way of thinking is the exact opposite. If we don't evolve, we will end up stagnating. That was the approach of our previous president, my father, and it remains part of our philosophy."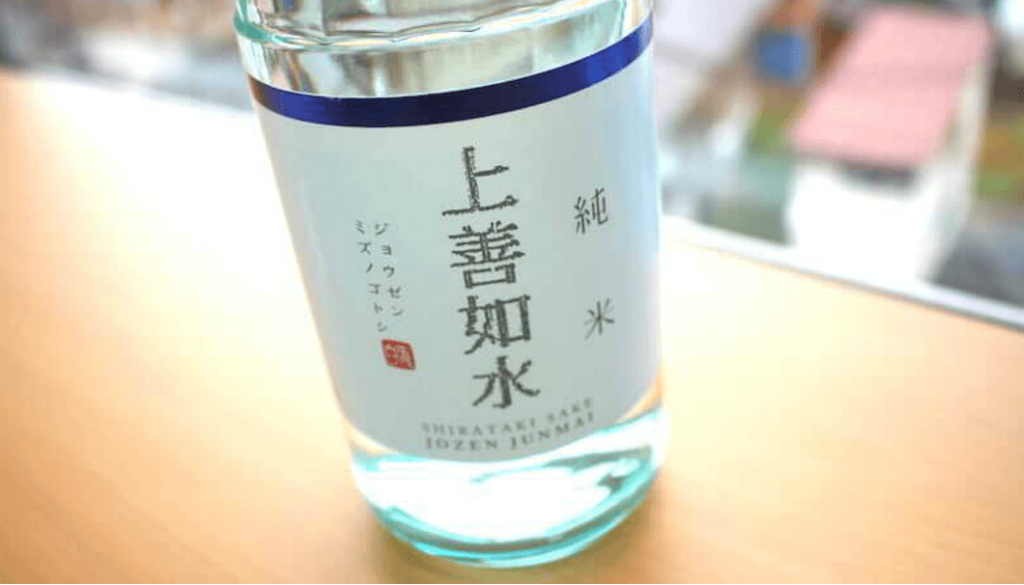 At this time, Shirataki Sake Brewery also began to focus on exports. The overseas market now accounts for roughly 10% of their turnover.
"When we started targeting the overseas Asian market, many people had never tried sake before and didn't really know what to make of it. By happy chance, the name 'Jozen Mizuno Gotoshi' comes from a saying by the ancient Chinese sage Confucius, and while this is just a coincidence, our sake ended up taking off in Asia. Now about 70% of our exports are to the Asian market."


The wisdom of Confucius
"People used to treat our sake as a passing fad, and there was a significant risk that we would end up a one-hit wonder," reflects Takahashi on the label's 30th anniversary. "But thanks to all our supporters, we have managed to keep going for these past 30 years.
"If we think of the sake industry as containing local breweries that emphasize scarcity and craft on the one hand, and nationwide big brands on the other, I like to think that Shirataki Sake Brewery occupies a middle layer between those two. We aim to maintain high levels of quality while providing a stable product that is readily available in supermarkets and convenience stores."
In addition to developing new products, Shirataki Sake Brewery is eager to reinvent their existing line-up. While maintaining their brand position as a mellow and easy-to-drink sake that provides a good entry point for beginners, the company also embraces new challenges and innovations.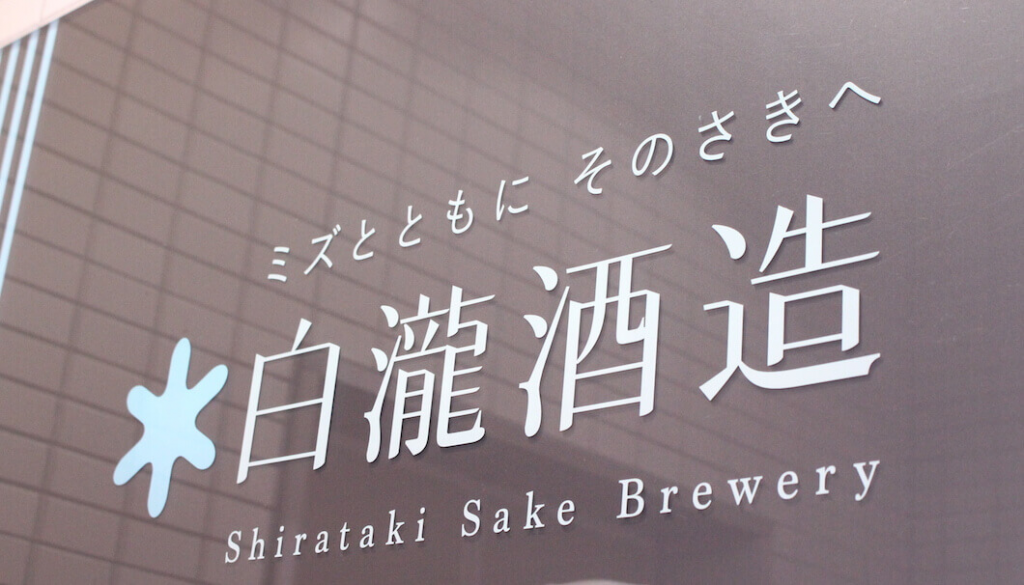 Jozen Mizuno Gotoshi means "to flow like water." The brand is founded on the idea of extreme flexibility this saying represents, and while they have occasionally faced adversity, the company has weathered the storms of these past 30 years to become a well-established brand, thanks to the support of loyal fans who appreciate their forward-looking approach.  
Jozen Mizuno Gotoshi has made its name as a pure, natural sake label that's unafraid of change. It will be exciting to see what new approaches the freewheeling brand has in store for the future.
*If you would like us to send you monthly updates and information, register here.