When William Stuart started home brewing sake, he had no idea the journey would take him from his apartment refrigerator to the halls of the State House. Now, not only does he run Denver's newest sake brewery, he's likely the proprietor of America's only sake brewery/comedy club.


(Re)Defining A Business
Stuart started out, like so many sake makers outside of Japan, as a homebrewer. "I've been in the hospitality business since I was fifteen, and my last five years in restaurants were in Japanese restaurants," Stuart reflects. "That's where I fell in love with sake." That love paired with his experience brewing beer at home in leading him to try his hand at sake.
He started with his beer brewing experience and looked into making koji, then got a batch going. That ended up kickstarting a whole new business. "I made one batch, then went to a wine supplier to rent a press. They had a back alley space of about 800 square feet, and I asked them what they were doing with it. They had no plans, so I offered to rent it." The supplier agreed.
Stuart turned the space into his new sake brewery. "It was great, because I could put in walk-in coolers and not have to kick my roommates out of the fridge for cold fermentation." It turned out, though, that there was a wrinkle. 
His plans for a craft beer-style brewpub for sake was not technically legal in Colorado. "Federal regulations call sake a wine, but Colorado didn't have any legislation about sake, so they classified us as a beer brewery. So, they said, 'you're making beer and selling wine, and you can't do that.'" 
Stuart didn't give up. After consultation with a lawyer, it turned out that they needed to go even further than finagling a way to conform to the law. Stuart called his local representative to talk about writing legislation to allow this new venture. It was a slow process, but in the end, it worked.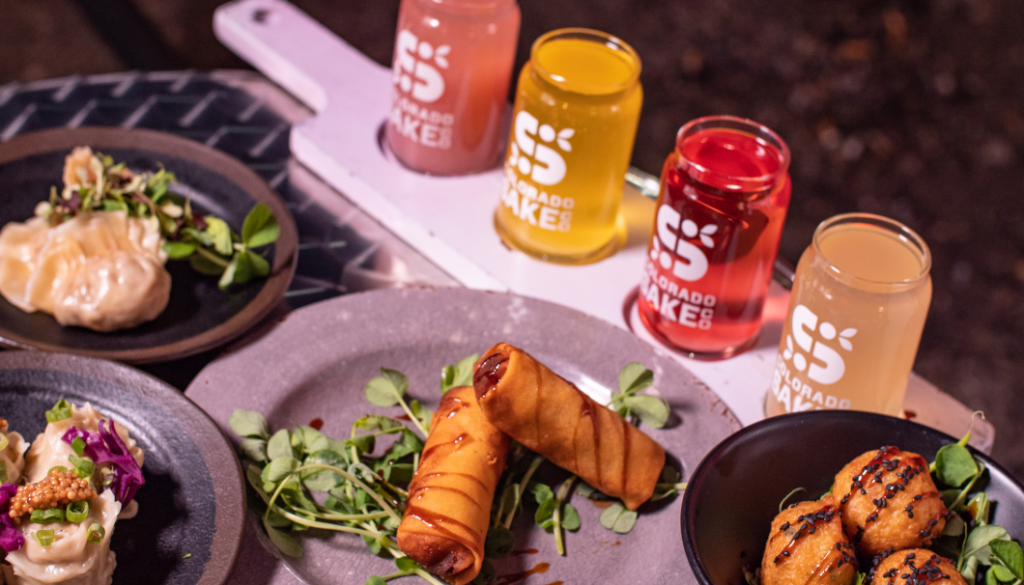 "We got the legislation written, and it passed in December of 2017. From September 2018, we were in full operation." That year, they brewed about 13,000 liters (3,400 gallons) of sake. It was a clear success.
"Our first night, we just had three tables but ended up serving 500 people," he recollects. The business outgrew the back alley space in a year, and now after expanding to take over the wine supplier's entire 4,000 square foot space, and then moving production into a 14,000 square foot warehouse space, they're brewing 180,000 liters (about 47,500 gallons) a year.
The company expanded its production, and also branched out into an unexpected place: comedy.
"We were trying to get people in the door, without being intimidated. I saw that Denver really only had one major comedy club, and so we flip the brewery tasting room into one at night."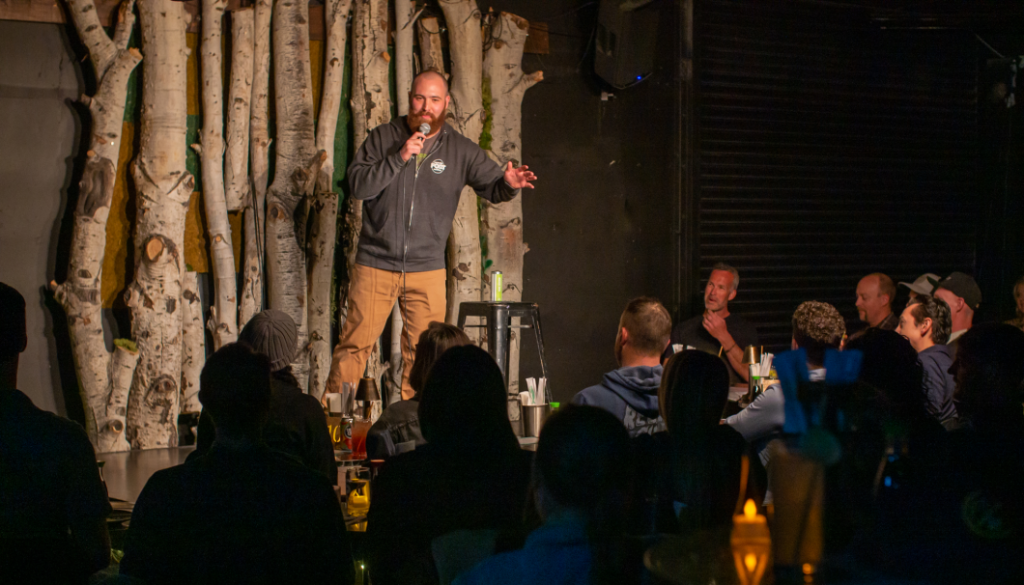 The result, Denver Comedy Lounge, is probably the only comedy club in America that serves primarily sake-based drinks, with one hard cider for those still not ready to take the sake plunge.


Sake Brewing Rooted in Today
The company's enormous growth has not been totally painless. After the move in 2019 the pandemic put an inevitable stranglehold on the business. Stuart had no choice but to shrink his staff and change tack.
One of the first new ideas was an online sake platform to sell what Colorado Sake Co. had already made. "I sat with Joshua McElreavy, my social media guy, and we created an entire platform for home delivery." The plan was another immediate hit, Stuart explains. 
"My business partner and I were suddenly driving four hours a day delivering 50 packages of sake to peoples' doorsteps. Four days after it started, I had to rehire all the brewers I'd laid off to help."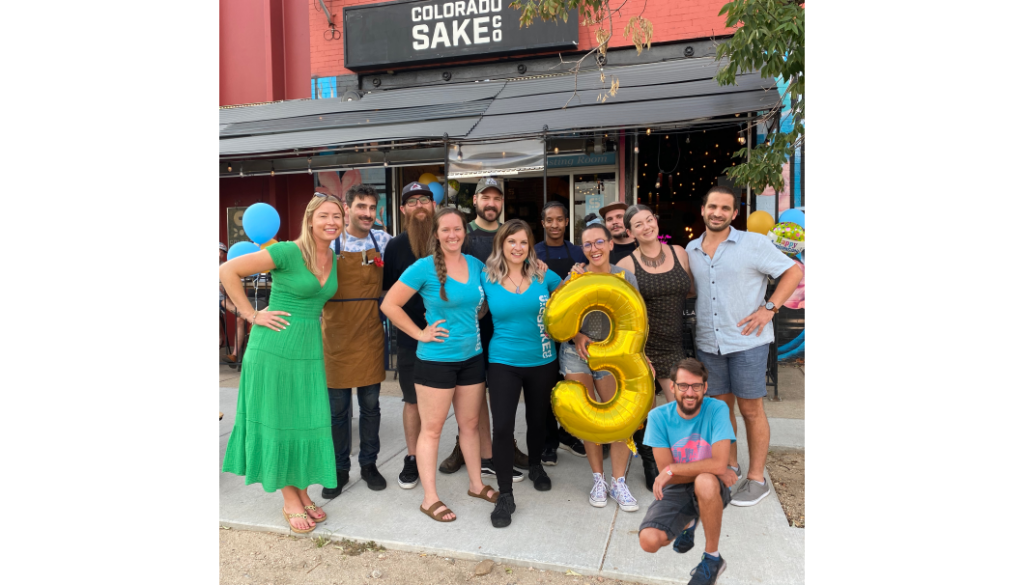 The platform also allowed for other ideas, such as the company's Zoom sushi classes. "That was a collaboration with a sushi chef who'd lost his job from the pandemic," Stuart says.
The team put together kits, and sold packages with online classes to learn to make sushi at home. "It was great. We were doing date nights, and two classes a night on weeknights, and three on weekends. We even had someone propose during class, then they came into the tasting room nine months later to say they were having a baby!"
Colorado Sake turned to outside-the-box thinking for funding, as well. "Crowdfunding was a really big part of our plan," explains Stuart. Colorado Sake offered open investment via the StartEngine funding platform, where anyone could buy shares from a $250 minimum total investment.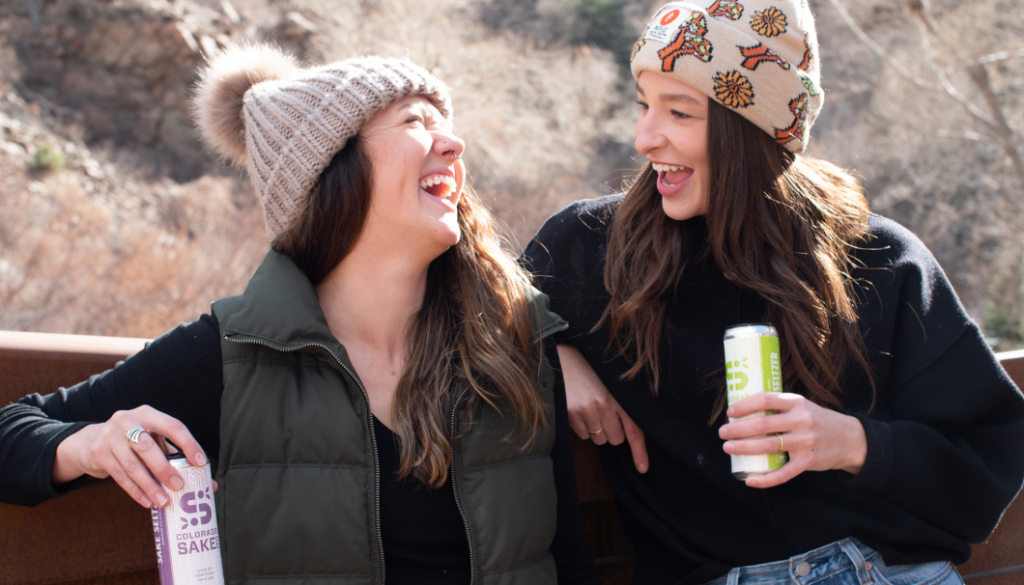 "We've been able to invite those who supported us in the beginning for events," says Stuart, who values the connection those shares represent. "It was a big moment for us as a company, having those people who've supported us all along hold a piece of the pie." The company is also planning to offer an ownership program for employees to help encourage longer-term prospects for the industry.
All of this focus on modern trends and the market, though, is balanced with product quality.


Making Colorado Sake
Stuart is blase about many of the issues that face sake breweries outside of Japan, such as the lack of brewing information.
"There is and there isn't much of an information gap, really. There are lots of home-brewing sake websites now, and it's pretty easy to tell the good info from the bad. We also have lots of access to information about wine and beer making, so we can use that, too."
However, one issue that the team faced from the start was making koji in the "Mile High City."
"The literature led us down a negative path there," Stuart laments. "We were following the books that said we had to remove humidity, but we could never make good koji."
Eventually, the penny dropped.
"We were just thinking of altitude, talking with other brewers that do all grain fermentation, and realized that being a mile high and at zero humidity, we actually had to pump humidity into the koji room."
He also had difficulties with yeast.
"After my first batch using yeast from an American supplier, I realized I had to get yeast from Japan. So, I had sake yeast shipped to the house of the sushi chef from the Japanese restaurant I used to work at, and he brought it back in his luggage. That was a real 'Aaha' moment." The company now has a stock of many yeast strains sourced from Japan, banked at a professional yeast propagator.
Currently, Colorado Sake has one non-flavored sake on its website – the American Standard. It's a junmai ginjo made from Arkansas-grown rice, and stands at the baseline of an ever expanding menu of flavored drinks, including horchata, blueberry hibiscus, and lychee in addition to sake seltzers.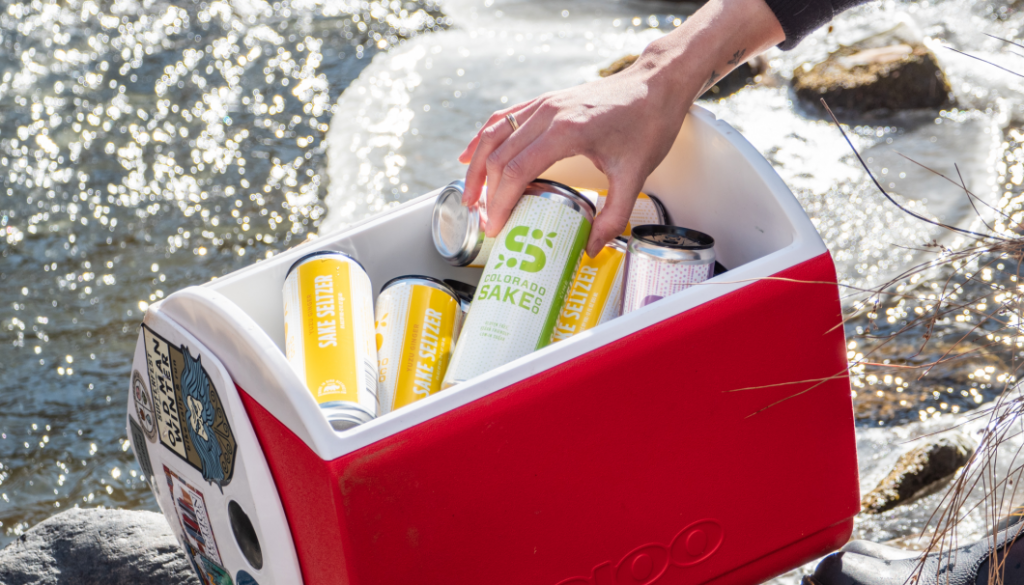 The comedy club and restaurant also have a full line of sake and shochu cocktails to reel in the American palates that are still unused to sake.

"People still don't know what sake is, or they have had bad experiences. So, we use flavor as an approach, and then show them the American Standard. American Standard still outsells all our other products," he insists, but they aren't going to let the standard be the sole flagbearer.
"We're going deeper," Stuart says, "looking at things like water. We installed a reverse osmosis system so that we can mimic different water from different regions in Japan." 
Colorado Sake hopes to find ways to recreate Japanese flavors by adding in mineral salts in levels copying famous brewing areas. 
"Our current one is mimicking Niigata. We've had a lot of success with that, and we're going to try and start a sake club to release a new one every two months." It's an ambitious project, releasing sake made exactly the same way except for the water composition.
"Now, will it be successful? No one knows. But we can hope!" If his past successes are any indication, Stuart's hopes are well founded.
*If you would like us to send you monthly updates and information, register here.