Nan Wallis and Lindsey Beard founded Wetlands Sake, the only sake brewery in the southern US state of Louisiana, to make sake for American palates. The pair use locally grown rice to create a flavor all their own, and donate some of their proceeds to protect the wetland environment so important to Louisiana's people. The business partners talked to SAKETIMES about what makes Wetlands Sake unique.


A Brewery Born of Friendship
Wallis and Beard use locally bred and grown Pirogue rice in their brewing. The two have known each other all their lives, they say, and sake is one of their shared passions. "We both love to travel, and we drink sake on our trips or whenever we see it here in New Orleans," says Wallis, although they say the drink is still rare in their home state. That rarity is what sparked the idea for their new venture.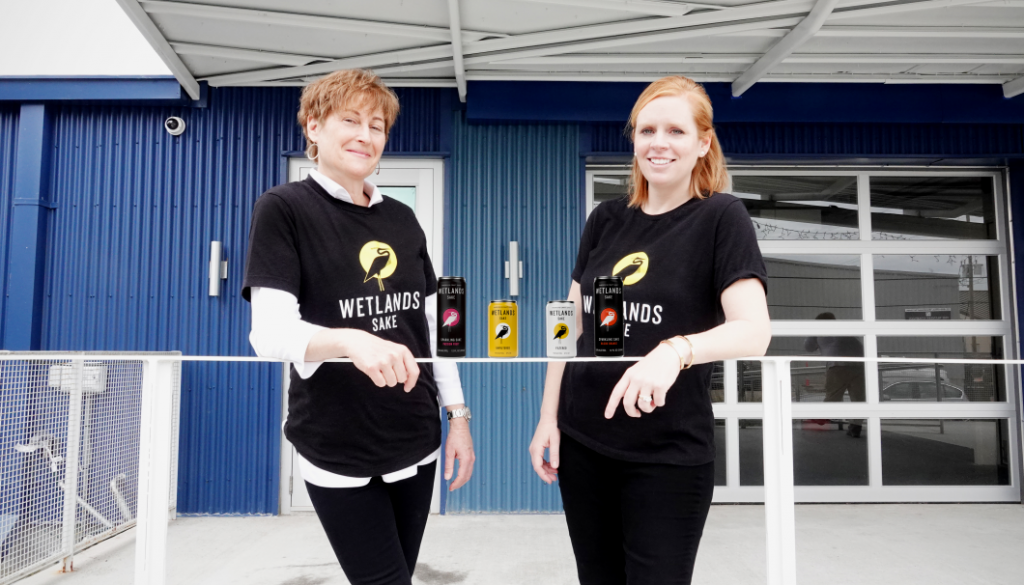 "We were at dinner talking about how much we love sake, actually, when it came up," Wallis continues. She'd just returned from New York, where she had seen sake on drink lists at all kinds of restaurants, and mused that craft sake breweries were appearing all over the United States. Beard, in turn, wondered why Louisiana was left out, despite its reputation as one of America's rice capitals. Beard goes on to say, "About two weeks later, I came home and there was a bag of rice on my doorstep, with a note that said, 'I've done some research, give me a call. You're right, someone should open a sake brewery, and it should be us.'"
Wallis explains: "I had done research for two weeks and was like, this has to happen in Louisiana. It's the perfect spot for it."


Environmental Ideals
The pair got to work in 2018, and immediately focused on finding the right rice to form the backbone of their original sake brews. Wallis says, "We really had agreed at the start, if we weren't going to find a Louisiana rice, and if we were just going to buy rice out of California or wherever, we weren't going to start the brewery. So a lot of research went into it at the beginning to find a rice we could grow."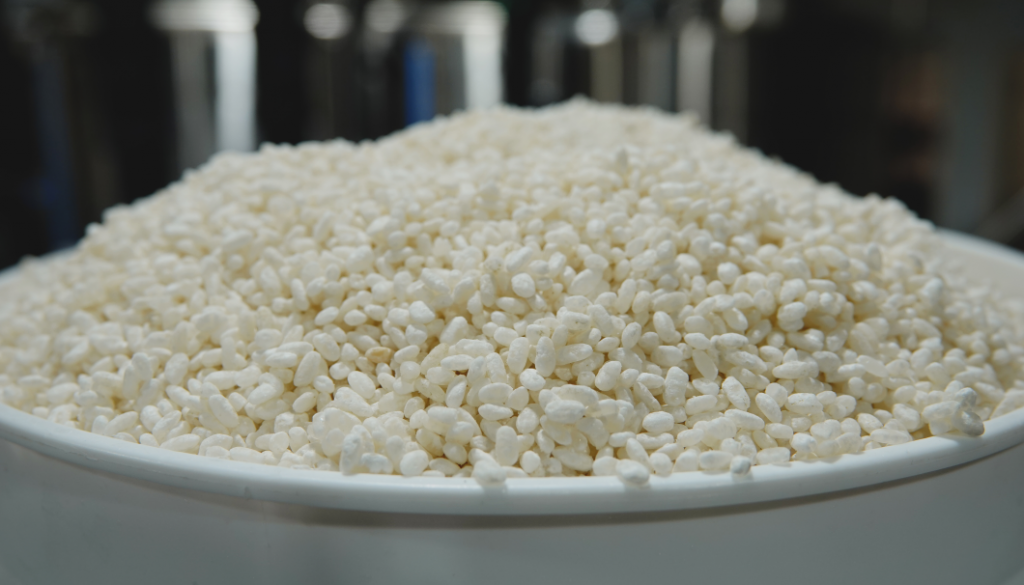 That rice turned out to be Pirogue, a short-grain variety developed by rice researchers at Louisiana State University's AgCenter Rice Research Station. They needed an initial sample to see if Pirogue would be suitable, but the grower's minimum order size was 7,000 pounds (about 3,200 kilograms). "We really only needed two pounds (about 1 kg) to analyze, but we were so committed to using local rice that we took the whole 7,000," says Wallis.
The pair has investigated using other varieties, including California-grown Yamadanishiki, but have not compromised in their commitment to local sourcing. "We are both multigenerational New Orleanians, and I think having that connection ties you back to your roots, and it is hugely important to be able to brew with that Louisiana rice. The culture in New Orleans is all about [being] local, and … how you can use the resources around you," says Lindsey.
The company cultivates local connections beyond rice, as well. As the name suggests, Wetlands Sake is dedicated to preserving wetland environments. The company donates 2% of its profits to Save America's Wetlands, a conservation initiative under the Greater New Orleans Foundation. Wetlands preservation is an issue that particularly resonates with the people of hurricane-prone Louisiana, due in part to how they can help reduce hurricane damage.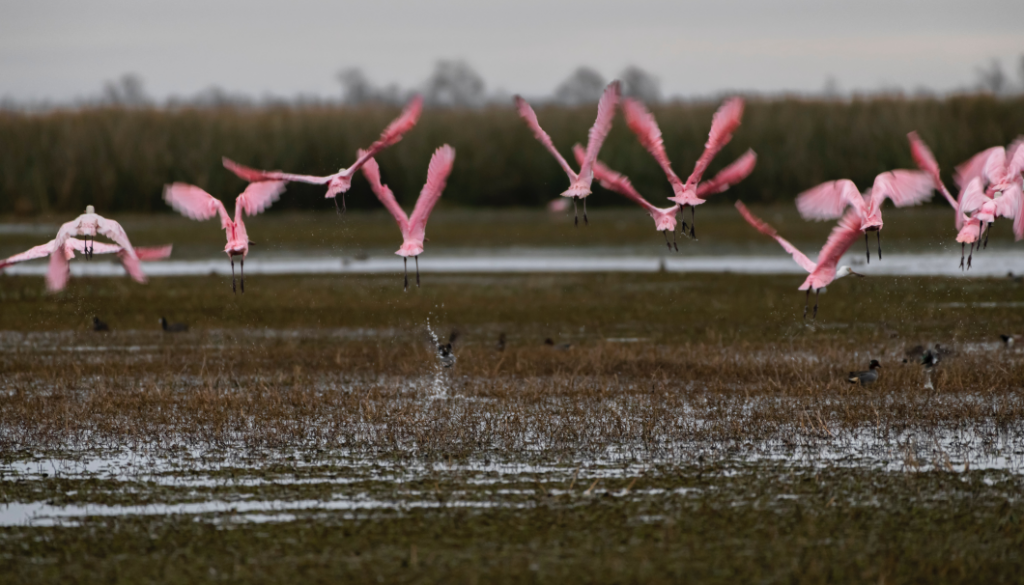 The Wetlands Sake duo's commitment to environmental issues also shows in the sake packaging. All of Wetlands' current production is sold in cans. "We wanted the product to be in cans from the beginning, and we are really conscious of the ecological impact," Wallis elaborates.
"The can in America is the most recycled container," Beard adds. The combined focus of local rice production, donation to wetlands protection, and eco-friendly packaging is all a fundamental part of the brewer's identity as an environmentally conscious company.


Building a Team
The pair says that finding local brewers was one of their major challenges, but they eventually put together a team of people from liquor distilling and beer brewing, and got training help from three North Americans who had practiced sake brewing in Japan.
"I think their backgrounds lend themselves perfectly to brewing sake," says Wallis, "because they understand fermentation, and they understand the grain part of it."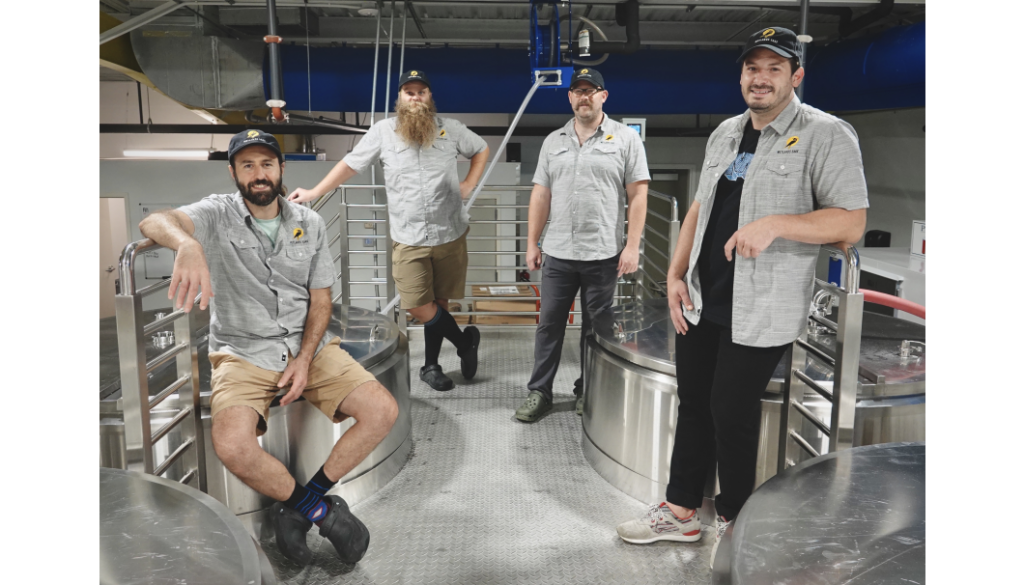 "As a team, they all come in already knowing the equipment and the sanitary processes," Wallis continues. There is so much they bring with them that they already know when they walk in the door." 
The duo are also aware of the hard labor that sake brewing traditionally demands, and are approaching that with eyes open.
"Our team is probably bigger than what we need it to be now, but we're doing that on purpose so we don't run down our brewers," Beard says, adding, "We try to use them in a way so they can recoup [on their days off] and come back fresh. There are really hard days, and there are also days that are not as hard." 
All of Wetlands Sake's facilities are temperature and climate controlled, an absolute necessity to brew sake in Louisiana's notoriously hot, muggy climate. "We're lucky enough to be in a facility that we can keep air conditioned year round," Wallis says, and adds that they are also equipped with the latest equipment for "low-and-slow" premium ginjo brewing. "We have double insulated glycol chilled tanks that stay cold, we have lots of walk-in cooler space, and we have koji rooms that we custom built that have ventilation and fans and humidity controls."


Becoming America's Sake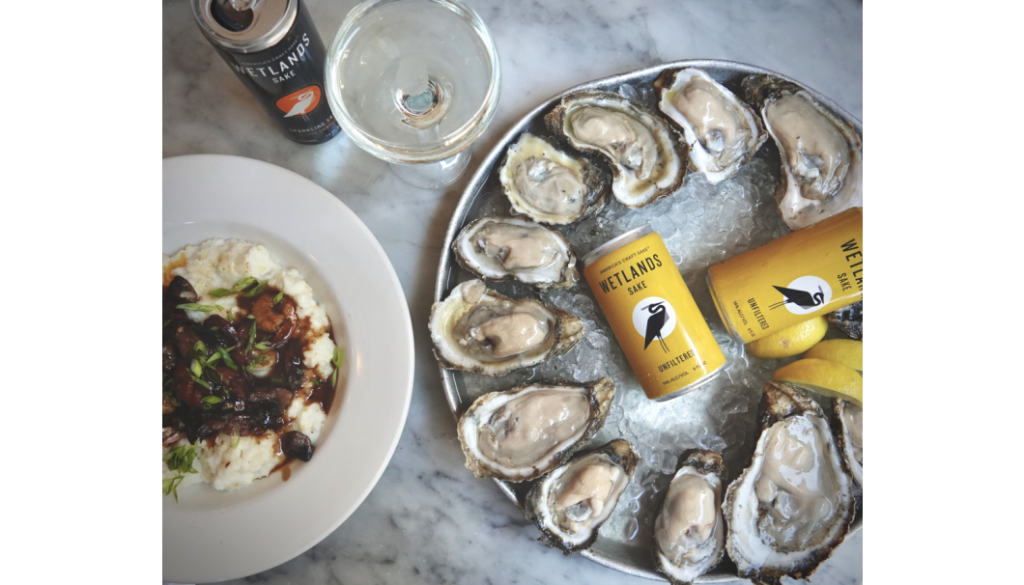 When it comes to the actual sake Wetlands offers, the brewer stays relatively simple. They currently have four products available in the Louisiana market: a junmai "filtered," a nigori "unfiltered"—which has sake lees added back after pressing—and two flavored, carbonated sake-based beverages. All are made with Pirogue rice milled to 70%. The lineup's simplicity is informed by the team's ambitions to be "America's craft sake," which they achieve by focusing on accessibility.
"We want customers to understand the flavors and the type of beverage they're drinking," Wallis says. They want their sake to be drinker-friendly and versatile rather than complex, pairing-focused sake styles like those that dominate the Japanese market.
"We always say, [our sake] pairs with life," says Beard. "If you're going to have a drink, why can't it be sake?" That is part of the rationale behind the cans, as well, since the single serving sizes lend themselves to portability and convenience.


A Future for Wetlands
The company is brand new, having just released their first shipment this year, so the two currently focus on solidifying their current base rather than contemplate future growth, although Wallis does say they will be expanding distribution into another state by the end of 2021.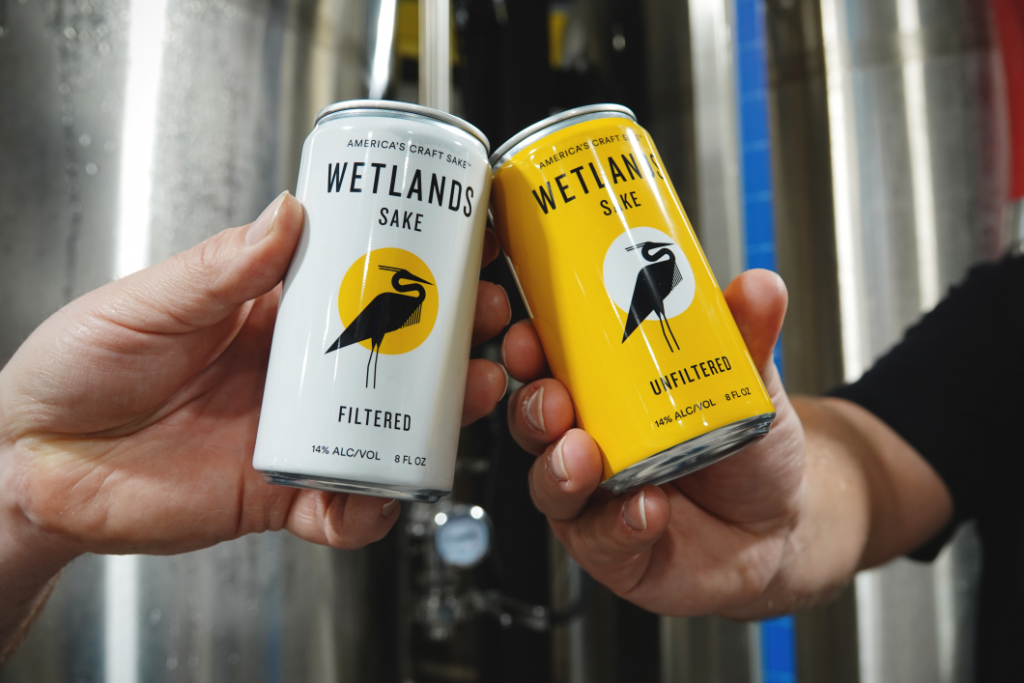 But first up is finishing the brewery's taproom so customers can get more direct access to the brewery. "The taproom will be a different experience in the sense that people can come and taste different sake," says Wallis. While the pair are keeping the details on the taproom's new varieties a surprise, Wallis was willing to offer one hint: "Louisiana people like anything frozen, so…" Could New Orleans be seeing frozen sake cocktails in the future?
Beyond the sake, though, Beard feels the taproom will serve their larger goal of making sake more familiar by acting as a hub to educate consumers on the beverage, with guest lectures, tasting events, and community outreach events. With that space, scheduled to open within the year, Wetlands Sake will be ready to educate the local populace directly. "I think each time a brewery opens up in the United States, it's good for the whole industry … That's part of our mission." Beard says. "It's to connect people with sake as a whole, not just with Wetlands sake. It's to open their minds up to trying a great beverage."


Note: Hurricane Ida struck New Orleans while this story was still in production. SAKETIMES was able to confirm that all the Wetlands Sake team was able to safely evacuate, although there is no word on the extent of damage to the brewing facilities. 





Louisiana has suffered enormous damage, and many people have lost their homes and livelihoods. Please consider supporting the people affected by offering whatever help you can to these organizations and individuals who are working on the ground to distribute aid to those in need:





- Mutual Aid Disaster Relief: 

https://mutualaiddisasterrelief.org





- Imagine Water Works NOLA: 

https://www.imaginewaterworks.org





- Forever Calcasieu: 

https://forevercalcasieu.com





- Save America's Wetlands: 

https://wetlandssake.com/give-back
*We are sending you monthly updates and the information. Register here.