In 2020, The Ethical Spirits & Co released a craft gin made from recycled sake lees to widespread acclaim from both the alcohol industry and the general public.
Until now, sake lees have generally been treated as disposable leftovers from the brewing process, and finding uses for the byproduct is a frequent topic for sustainability advocates. SAKETIMES spoke to Ethical Spirits & Co president Yuya Yamamoto about what led him to take on this issue and his company's approach to sustainability.


The genesis of sake lees gin
Yamamoto is also CEO of Mirai Sake Company, producers of the Mirai Sake Store, a select shop that focuses on the concepts and stories behind the sake they stock. Through his connections with breweries, Yamamoto observed that many were struggling to find uses for their leftover sake lees.
"Many of our partners at the Mirai Sake Store are small to medium-sized breweries, and while big producers can sell their sake lees to supermarkets or wholesalers, this tends not to be an option for smaller breweries. These producers can get rid of some of their lees, for instance by giving it away for free or supplying it to farmers as animal feed, but that isn't enough to cover the considerable amount they produce."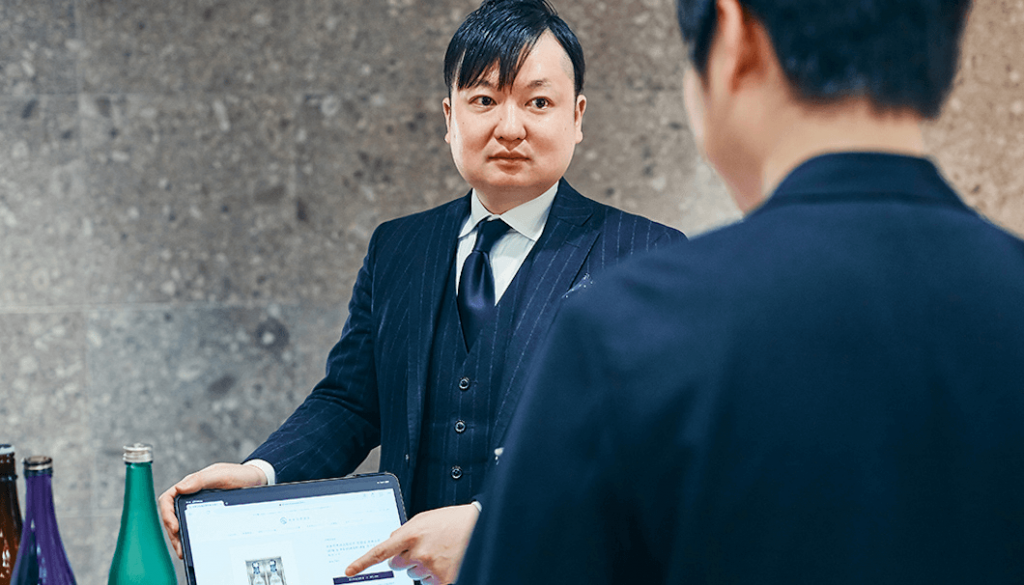 In Yamamoto's view, sake lees ought to be considered a product in itself rather than a mere by-product of sake. His frustration with the position of sake lees in the marketplace drove him to seek out new solutions.
"The only difference between sake, which is sold as a product, and sake lees, which is disposed of, is that one is a liquid and the other a solid. They contain the same alcoholic and aromatic components, yet they are valued completely differently."
The idea, then, was to put the positive qualities of sake lees to good use. Some producers were already using lees as an ingredient for condiments and pickled foods, but Yamamoto found that the demand for lees didn't match the supply.
"If you try to tell people they should eat sake lees because it would go to waste otherwise, it may be true, but it doesn't make for a good sales pitch. If you don't offer products that consumers actually want to eat or drink, you will end up with surplus stock and the problem will remain unresolved."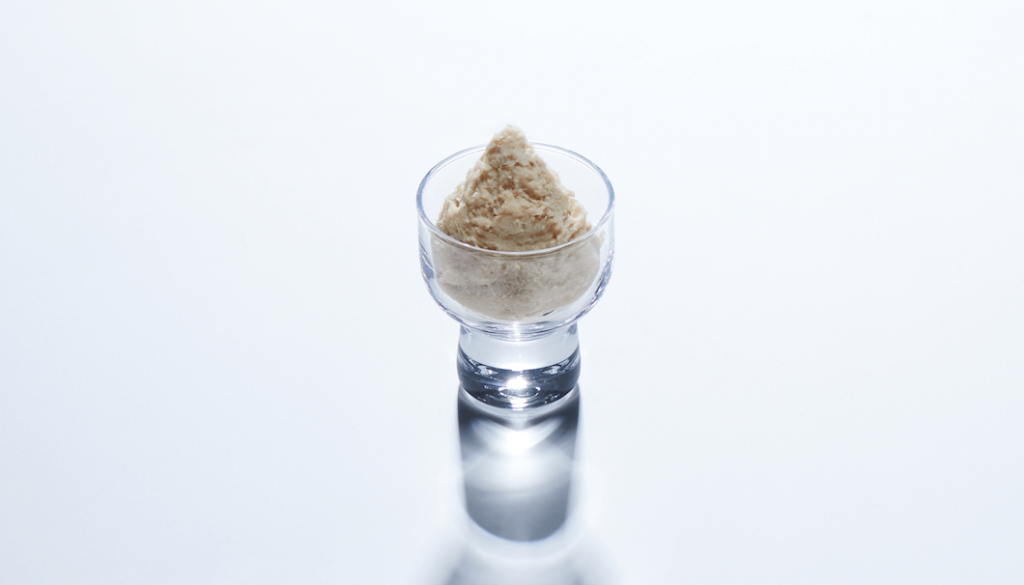 Then Yamamoto hit on the novel solution of using sake lees in gin.
"As a rule, rum has to be made from cane sugar and brandy has to be made from grapes, but while gin needs to contain juniper berries as an ingredient, there aren't any restrictions on the base alcohol. This freedom and flexibility is the reason why gin is enjoying such a renaissance worldwide. In Japan as well, the popularity of gin has surged in recent years.
In the U.K., gin sales increased from one fourth those of whisky in 2010 to outpacing whisky in 2018. Gin is currently growing in markets throughout the world and has great potential as a category."


How do sake lees influence gin flavor?
These two factors — the issue of how to dispose of sake lees and the future growth potential of gin — provided the basis for The Ethical Spirits & Co's "LAST" series of sake lees gin. The name "LAST" stems from the idea that sake lees remain at the end of sake production and continue to be used in the creation of something new.
"The interesting thing about using sake lees is that the aroma of the lees has a big impact on the flavor of the gin," enthuses Yamamoto. "Most gin uses a spirit with neutral flavor as its base. This is similar to using a blank piece of paper for a botanical drawing. Using sake lees, by contrast, is like using colored or patterned paper.
"Although this makes it harder to control the flavor, the interplay of all the different variables creates new aromas that we never could have dreamt up otherwise."
The LAST series is produced by master distiller Ayumu Yamaguchi, selected alongside baseball star Shohei Ohtani as one of Forbes Japan's "30 Under 30" list of influential Japanese people aged under 30 in 2021.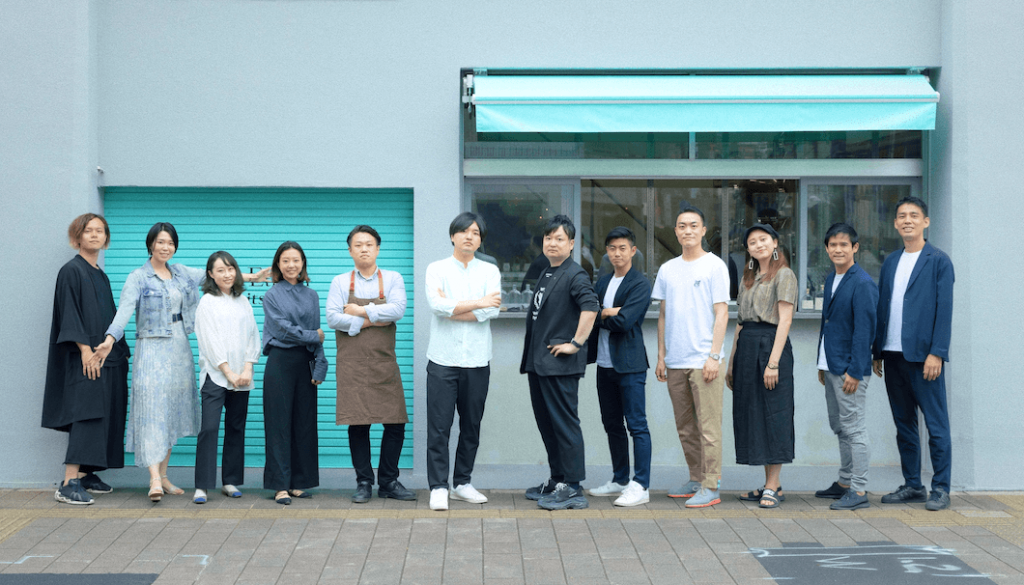 "Using sake lees as the base for gin completely transforms the flavor," explains Yamaguchi. "With gin, the key thing is to release the aroma of the juniper berries. My aim [with this series] is to heighten the juniper aroma with base spirits made from different kinds of sake lees." 
Yamamoto is keen for The Ethical Spirits & Co to become a major player in the gin world: "There is a lot of focus on sustainability nowadays, but we don't want this to be our only selling point. We also want people to choose our gin because it tastes the best." The company is now planning to expand into Europe, including the UK — the world's largest gin market.
The LAST series is already attracting attention internationally.
In addition to scooping up the top prize at the World Gin Awards 2021, the gin division of the influential World Whisky Awards, The Ethical Spirits & Co also received a record-breaking 98 points at the International Wine & Spirits Competition, the highest score ever received by a Japanese gin. This roaring success is proof positive that sake lees gin can compete on flavor as well as sustainability.


Ambitious plans for the future
In July 2021, The Ethical Spirits & Co opened the Tokyo Riverside Distillery, the world's first regenerative distillery, in the Asakusa area of Tokyo. This easy-to-access urban distillery is equipped with a bar where visitors can enjoy the wares for themselves.
In June of the same year, The Ethical Spirits & Co achieved their investment goal of 140 million yen and is now using these funds to build a second distillery in Chiba Prefecture.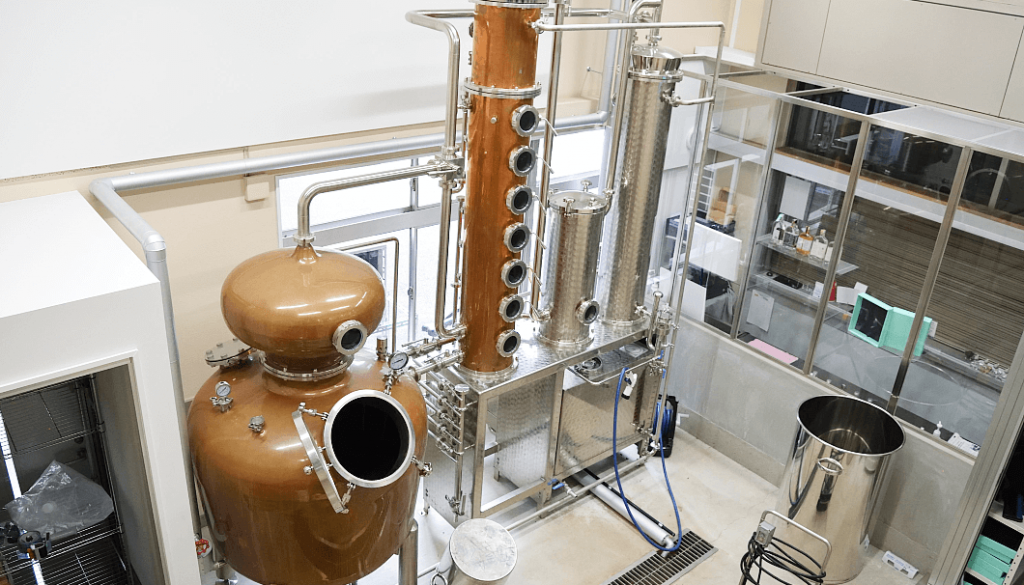 "Until this year, we were outsourcing the primary distillation of sake lees for our gin to sake breweries," says Yamamoto. "For this reason, we could only partner with sake breweries that already had their own distilleries. But with our new distillery, we can produce the base alcohol ourselves. This gives us a much wider range of partnership options and allows us to produce a greater variety of products."
According to Yamamoto, there are three qualities that Ethical Spirits & Co looks for in a partner.
"The first is that they are on board with our concept. The second is they can provide a stable supply of sake lees in sufficient quantities, as we require a certain amount to keep our distillery going. The third is the extent to which we can use their lees to make gin with a unique flavor. To assess this, we do a tasting of the base spirit to determine its potential."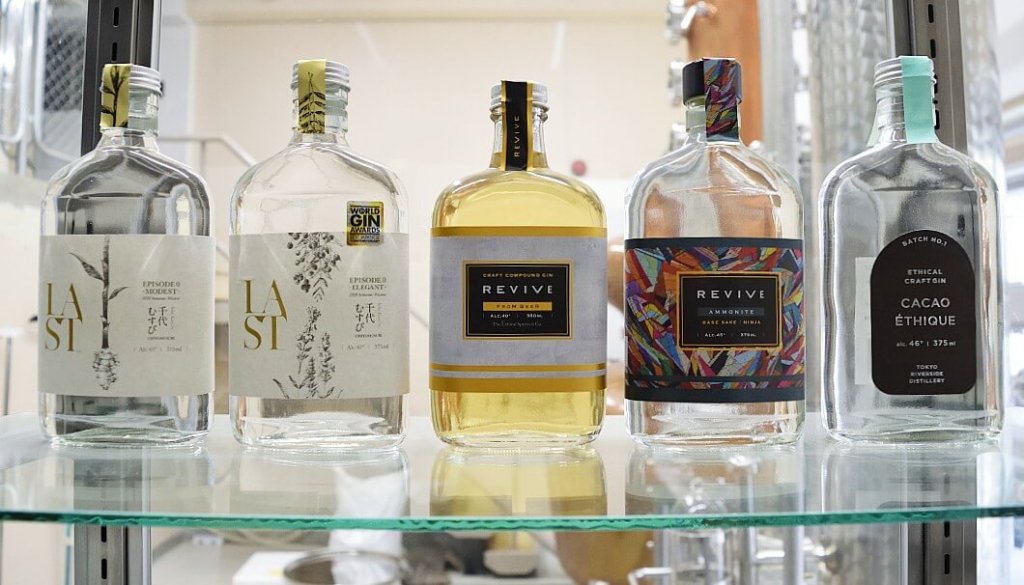 So far, The Ethical Spirits & Co has received positive feedback from their suppliers. Not only are the breweries able to use up their lees, but some have even received sake orders from customers that have tried the gin. It appears that collaborating with The Ethical Spirits & Co is improving these breweries' reputations as sustainable businesses.
The Ethical Spirits & Co has successfully produced a craft gin that ticks the boxes on both sustainability and flavor. With new brewery partnerships and international expansion in the works, the future looks bright for this innovative pairing of sake and gin.
*Top to fourth images are provided by The Ethical Spirits & Co

*Translated by D. W. Lanark
*If you would like us to send you monthly updates and information, register here.