Sake breweries kept women from the brewing floor for centuries, despite the central role they historically played in sake making. Things have changed in recent decades, though, and women are not only increasingly involved in modern sake brewing, many are taking the lead and excelling.


From Myths, to Moneymakers, to Exiles
Sake and women are connected in Japan's oldest myths, including one featuring a goddess chewing rice and spitting it into a jar to create a fermented drink for the gods—the kuchikamizake that some were actually making in isolated parts of Japan well into the modern era. These traditionalists were, in fact, often young shrine maidens, known as miko.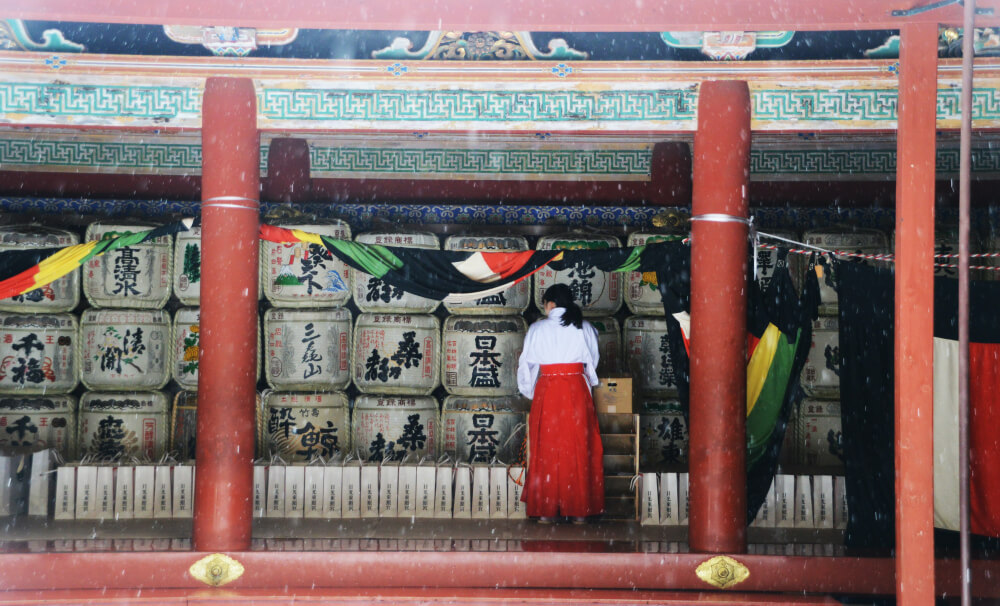 Medieval records speak of women in the brewing business, as well. The Engishiki, an official record of laws and customs compiled in 927, specified that women were in charge of preparing rice for brewing the emperor's sake, and women sake brewers even merited mention in Japan's ancient literary classic,The Tale of Genji.
The eventual shift to excluding women seems to lack a single accepted explanation. Masakichi Sakakura's An Interesting Sake Dictionary offers several theories, including one based on unspecified German research that apparently claimed that women gave off mysterious auras that kill sake yeast. More convincingly, the website of massive sake maker Gekkeikan says that as breweries increased in scale, the work grew harder and more dangerous, and so less socially acceptable for women. This became especially true as brewing staff were eventually expected to live in the brewery for months at a time far from their families.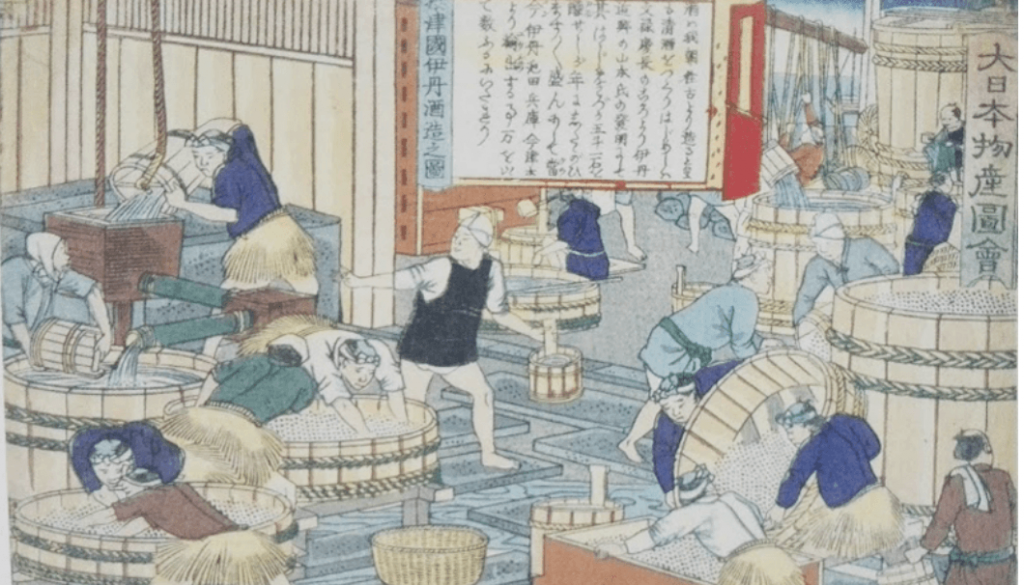 Whatever the reasons, women's presence in the brewery gradually dwindled, and for most of modern memory they found themselves exiled from breweries completely. That held fast until recently. Now more women are serving as highly visible leaders in the industry. A 2018 report from the Nikkei Shimbun says that the first woman serving as toji in modern times took up the mantle at Hakubotan Shuzo in Hiroshima Prefecture. Isae Mizuno became toji there in 1985, and served until her retirement in 2014. That same report says that there were just over 30 women with the toji title as of 2018; Brian Ashcraft, author of The Sake Bible, says that today the number still stands at just a few dozen.


Modern Pioneers
While there are still relatively few women working in the sake industry overall, and even fewer at the top in toji or kuramoto (brewery owner/manager) roles, women are still making a powerful impact.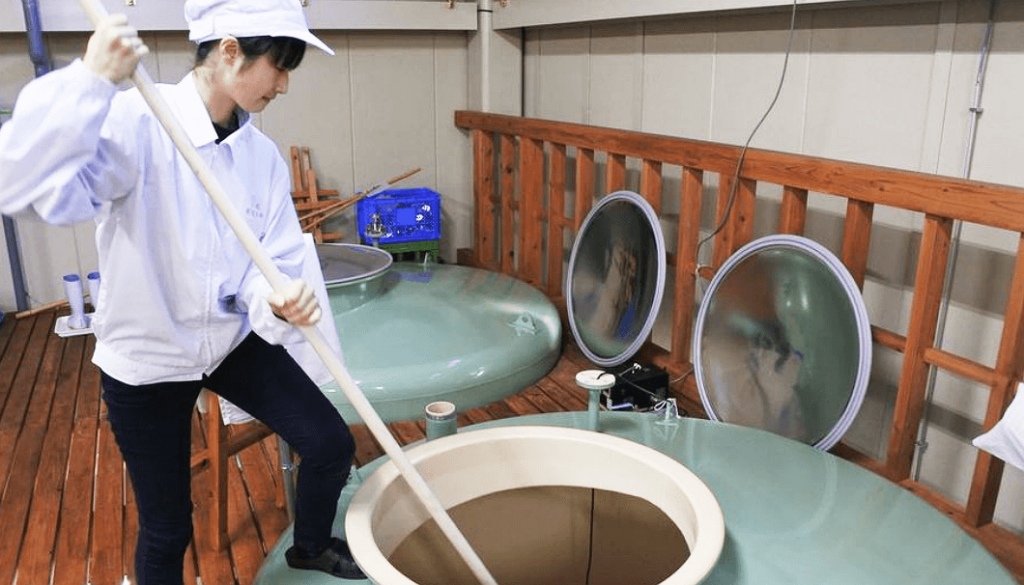 Rumiko Moriki, current co-kuramoto and former co-toji at Moriki Shuzojo, joined her family brewery not long after Mizuno opened the door. Moriki says, "When I joined this brewery in 1988, there were so few women making sake. The industry thinking was still old fashioned, and women were almost totally banned." Yet, with her family business in danger, she says she ignored tradition and went to work. And her trailblazing doesn't stop there.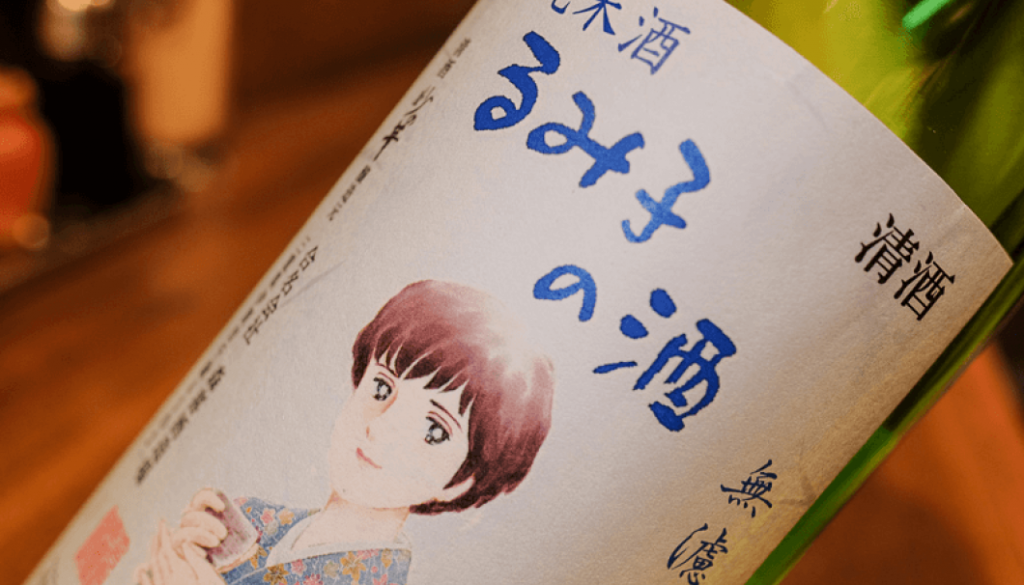 With her brewery's survival ensured, Moriki decided to help support other women wanting to work in sake brewing. She started the Kurajosei Summit, an organization offering mutual support and education for women in sake brewing. It sponsors biannual conferences where women in the industry can meet, tour each other's workspaces, trade skills, and offer emotional support. Moriki says, "It makes things easier when you can talk to people who have the same burdens." The current toji at Moriki Shuzo is also a woman: Rie Toyomoto.
Miho Imada is another prominent woman in sake. She is kuramoto and toji at her family brewery, Imada Shuzo Honten in Hiroshima Prefecture. She has been working there for over 25 years, and says, "When I started I was so busy working and studying, I didn't have time to think about issues like women in sake brewing. I was more focused on making sure the brewery stayed afloat."
Since then, not only has Imada's brand Fukucho nabbed awards and gained a passionate international fan base, she also made the list of the BBC's "100 Influential Women of 2020."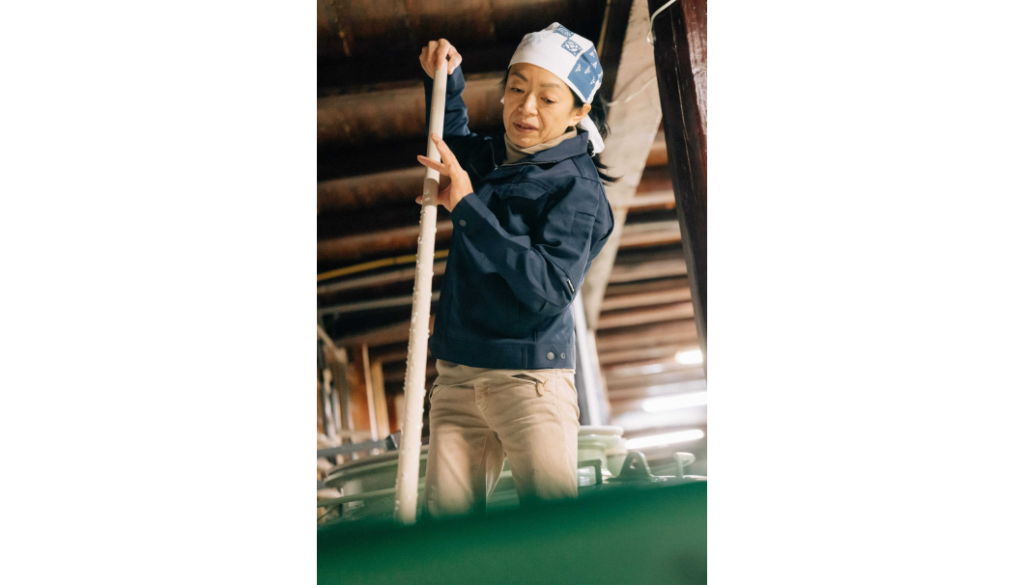 Yamaguchi Pulling Ahead
Further evidence of the slow but steady opening of doors to women in the industry can be found in rural Yamaguchi Prefecture at the western tip of Honshu. The official Yamaguchi Sake Brewers Association lists 21 active brewery members, three of which employ women toji, while one is run by a woman kuramoto. The women working in Yamaguchi's sake brewing are also making waves outside the prefecture with their sake.
Choshu Shuzo in Shimonoseki is Yamaguchi's newest sake brewery, brewing only since 2020. The owners have hired Miki Fujioka to lead operations after her stint at popular Zaku brewer Shimizu Seizaburo Shoten in Mie Prefecture. Since Yamaguchi is home to sake powerhouse Dassai, as well as other highly regarded labels like Gangi, Taka, and Toyo Bijin, she expressed some anxiety about the magnitude of responsibility: "Coming to Yamaguchi was a little intimidating," she says. "There are so many great breweries here that I thought the competition would be fierce, but everyone has been really supportive and friendly."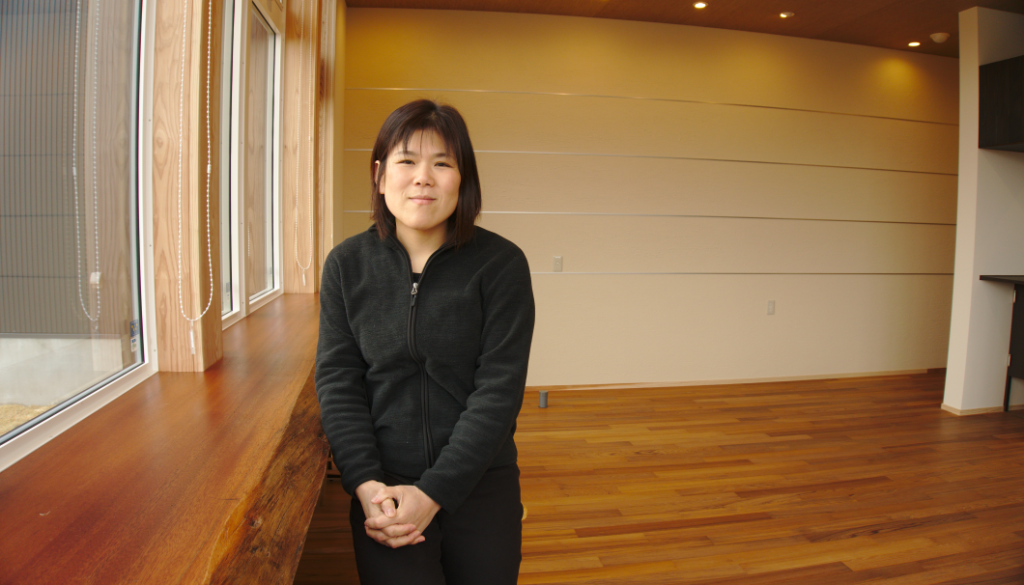 It turns out, brewers and sake fans alike have readily embraced Fujioka. Choshu's label Tenbi has been leaping off shelves, with local shops offering it by reservation only.
Fumiko Shintani, meanwhile, is toji at Shintani Shuzo, where her husband is the kuramoto; and that sums up the entire staff. They are the smallest brewery in Yamaguchi, and one of the smallest in Japan. Nevertheless, in 2020 Shintani won Platinum at the KuraMaster awards in Paris with Wakamusume Kakitsubata, their regular production junmai daiginjo, and also took an award at the Annual Japan Sake Awards with their very first entry. Now, their label, Wakamusume, sells out of stock within two days of bottling, says Shintani.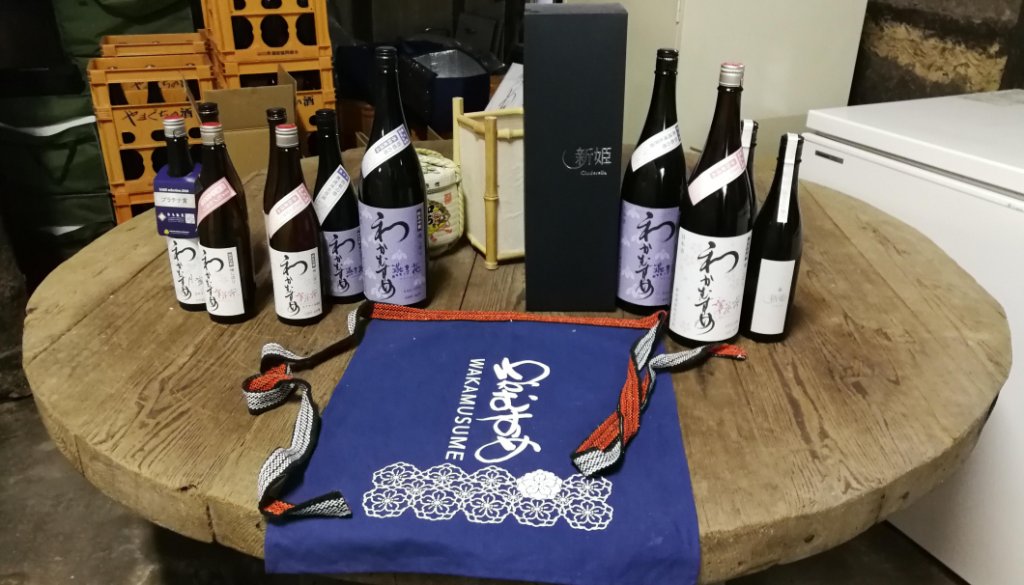 There are more women working on the brewing floor every day, and even in Yamaguchi there is at least one brewery ready to promote a woman to toji in the near future. With the undeniable success women are bringing, the old arguments against their presence are sure to carry less and less weight, especially as the current generation of male toji age out of their roles. As Moriki says, "Sake breweries are going to be lost without women. They can't afford to keep the ban in place."
*Top Image: Mako Yoshida from Yoshida Shuzo in Fukui