On September 25, 2021, San Francisco's Hotel Kabuki hosted the triumphant return of Sake Day '21, the latest in the longest standing and largest sake event outside of Japan.
Sake Day has taken place each year since 2006 as part of celebrations leading up to World Sake Day on October 1. In 2020, Sake Day looked set to mark their 15th anniversary, but COVID-19 put the brakes on that year's festivities. 2021 saw the event bounce back after the hiatus.
Sake Day is organized by True Sake, a legendary sake store in San Francisco. How did the organizers tackle the challenges of holding this event during a pandemic? To find out, SAKETIMES spoke to store owner Beau Timken and Mei Ho, True Sake store manager and the director of Sake Day '21.


Promoting sake since 2006
Beau Timken is famed as a pioneer throughout the sake industry. In 2003, he opened True Sake, the USA's first ever brick and mortar sake store. Sake Day followed soon after.
The event has since developed from humble beginnings into a major occasion for the sake world. The first ever edition took place in a small conference room with just 75 participants. By contrast, the 14th Sake Day in 2019 took up three large halls and attracted 1,100 visitors from all over America.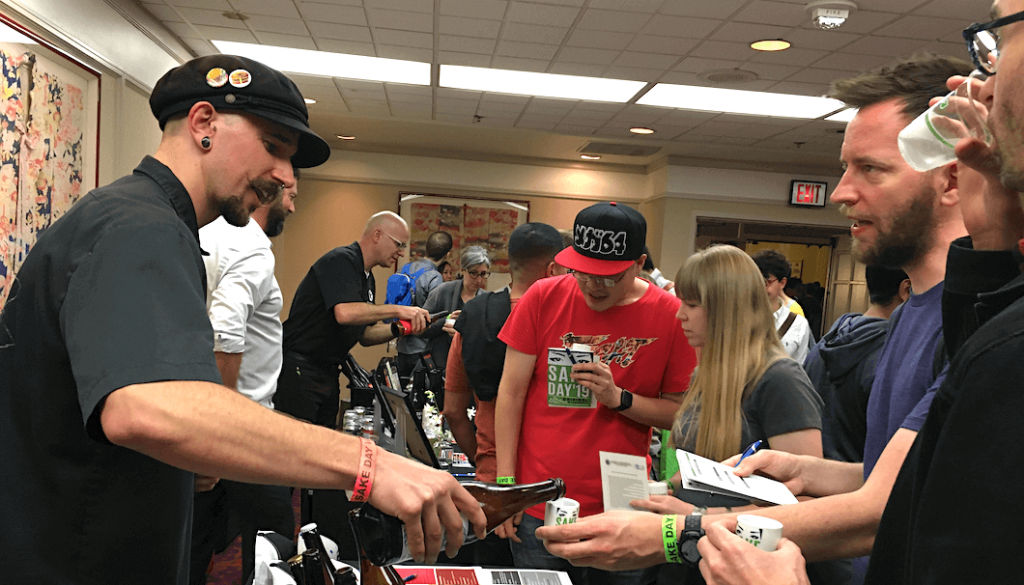 A big part of the appeal is that Sake Day showcases sake not yet available in the US, with tastings on offer for almost 300 varieties. Exhibitors include Japanese breweries as well as local US producers and distributors, providing an invaluable opportunity for sake drinkers and sake makers to connect. All ticket proceeds are donated to a non-profit organization supporting the Japanese community in America.
Sadly, the coronavirus pandemic led to the cancellation of Sake Day 2020. In an interview at that time, Beau told SAKETIMES about his disappointment: "I had hoped that Sake Day would mark the starting point for a post-corona future. I wanted to offer hope to people in our struggling industry. This event provides so many opportunities for people to meet and new things to happen. It really hurt to cancel the event."
But as much of the US began returning to a semblance of normalcy in 2021, the stage was set for Sake Day's comeback.


A shot in the arm for the sake industry
When SAKETIMES spoke to Beau again on September 9, 2021, he reiterated his feelings about the previous year: "For us, cancelling Sake Day is like cancelling a family reunion."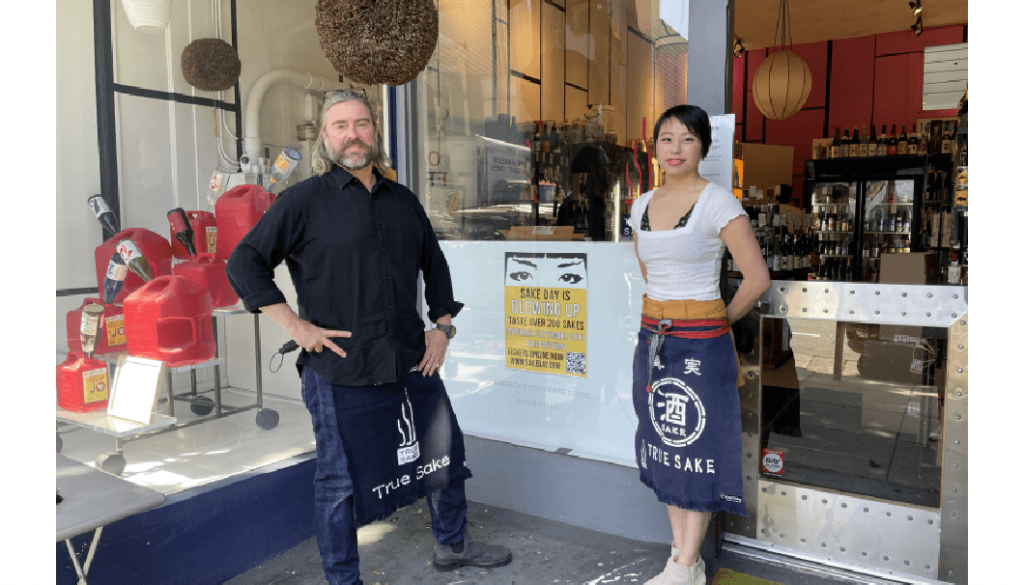 But Sake Day isn't just for the benefit of its organizers. "We have an obligation. The obligation is to the market, and to this event," Beau emphasizes. "All these businesses are attached to it, and all these people are attached to those businesses. It's a bigger thing than just us. And that's always been my intention — to promote the industry. Positive promotion and helping people do this."
As the director of Sake Day, Mei Ho has received many messages of thanks for successfully executing the event.
"Most of the ticket buyers this year had planned to go last year," she says. "They're just really excited that they can finally go to an event. So many things were cancelled in 2020. So when we announced that we were doing this, we received a lot of good feedback from the vendors. They were all very excited."


Ensuring the safety of all participants
Although there are now many indoor events taking place in San Francisco, comprehensive safety measures remain essential. Through trial and error and extensive discussion, Beau and Mei thought long and hard about how to run their event responsibly.
"We usually serve cups of welcome sake to guests straight from the taru (Japanese cedar barrel)," says Beau. "But this year we switched to pre-poured sake. So there are a bunch of different things we've been looking at to protect everybody: the guests, the distributors and the vendors.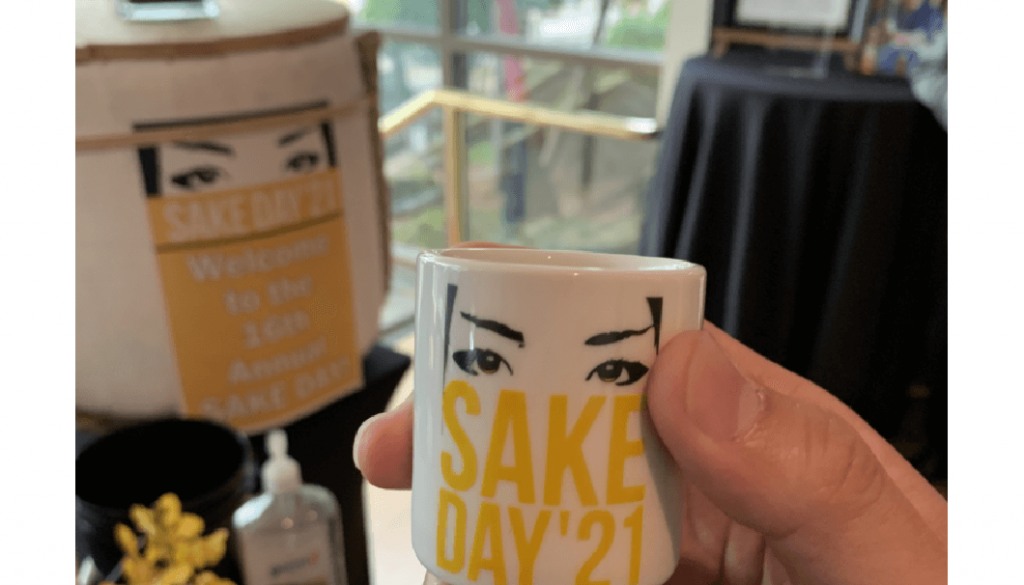 Typically, a lot of people gather in front of the tables, really close on top of each other. Now we have a line on the floor, and vendors tell guests when they can approach for tasting."
"We set the maximum tickets at 700," adds Mei. "Whereas at the last event in 2019 it was about 1,100. We also lowered the number of exhibitors from 75 to 45."
Due to these limitations, some companies could not participate at the event. Also, in recognition of the rapid growth of craft sake breweries throughout the USA, Beau and Mei had initially planned to invite breweries from out of state, but this plan had to be shelved too.
"I wish COVID didn't exist," sighs Beau. "We wanted to do the craft side of things to give a home to this growth industry. Like a craft sake Super Bowl, so fans can be a part of it. But those brewers work on a smaller scale and their energy is very specific, so they didn't want to take a chance."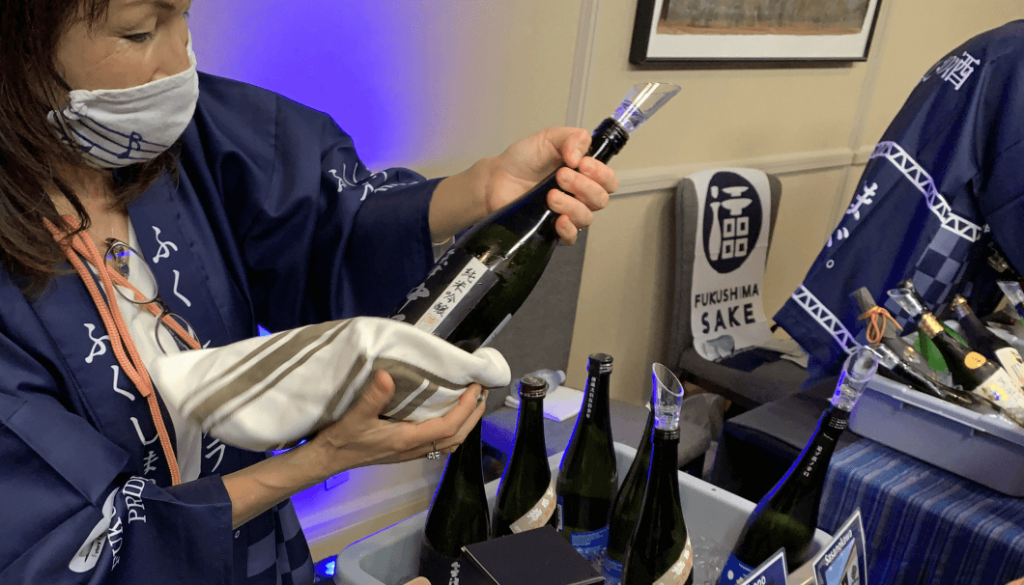 When the event officially kicked off, all entrants to the venue, from the vendors and staff to guests and volunteers, were required to produce a COVID-19 vaccination certificate. Sake bottles were also fitted with spouts to avoid contact with tasting cups, and spouts that made contact with a cup were replaced. Vendors were required to wear masks, and the venue was additionally equipped with several sanitizer stations where guests could disinfect their hands.


The day we've all been waiting for
The big day finally arrived on September 25. Sake fans gathered at Hotel Kabuki in San Francisco's Japantown, eager to satisfy their sake thirst. In the end, nearly everyone who bought a ticket showed up.
One regular attendee, Kenneth Ko, gave SAKETIMES his take: "I couldn't taste everything, and as time went by the lines got longer. They enforced the safety protocols and it went quite smoothly. It was a big success."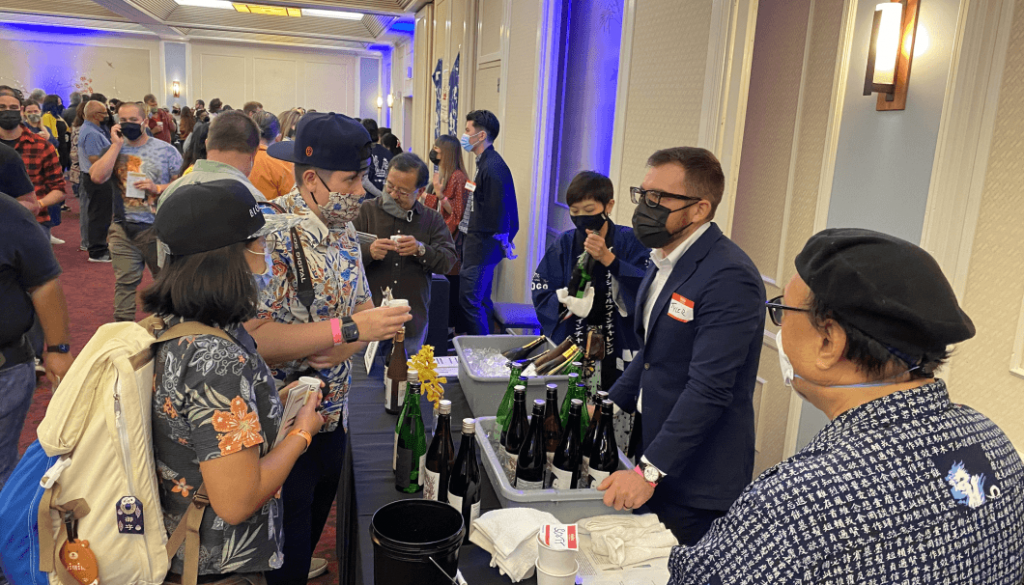 Jesse Pugach, a distributor, was also enthusiastic: "Sake Day was great! A little different than other years because it was masked and slightly reduced capacity, but it was so much fun. It was pure joy to be together again with so many sake lovers and our sake industry peers. I think we all needed this after a year and a half of missing each other's good vibes."
Yoshihiro Sako of Den Sake, a brewery in northern California, appreciated the chance to reconnect with colleagues: "This year there was a queue system for booths, so people didn't cluster around them in groups. It was a bit more compact and more organized than in previous years. But as usual, it was lovely to be able to catch up with my sake industry buddies from all over the US."
Timken was positive after the event: "Mei and I could feel the release in the guests as they were tasting, like they were ready to turn the page. The momentum was interesting to feel — it was almost like a hunger. The guests were excited to be there with other sake lovers in person as part of a community. I'm very proud that we pulled the trigger and went for it! Now other large events can look at us and say, 'Sake Day did it, and so can we!'"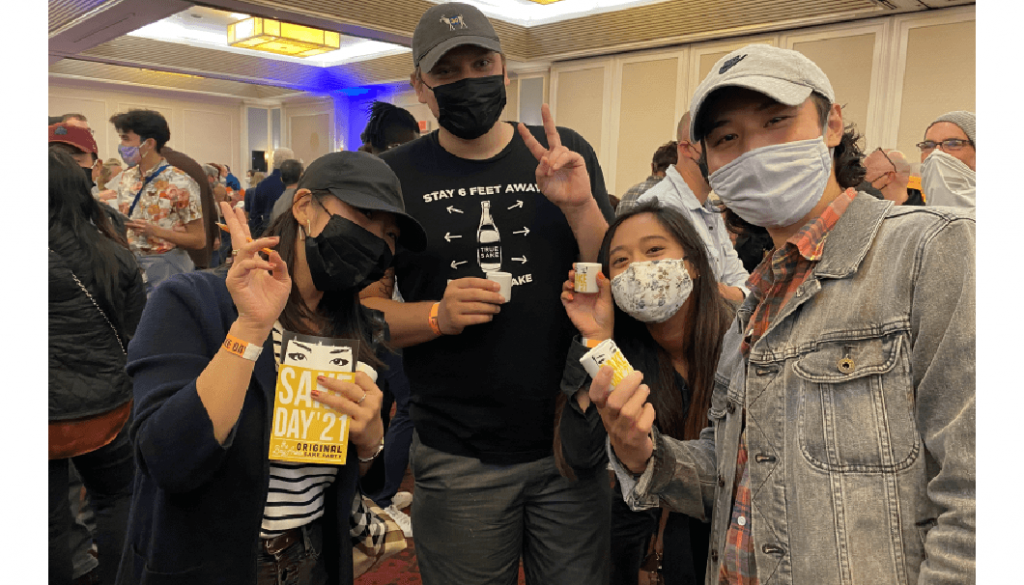 Setting the path forward
A year ago, Beau Timken told SAKETIMES that he hoped Sake Day would be the starting point for a post-corona future. By pulling off this event in the face of adversity, he has made that goal a reality.
Sixteen years have passed since the first Sake Day. As awareness of World Sake Day has spread throughout the USA, similar events have sprouted up across the country, both online and in-person. True Sake laid the groundwork for this phenomenon, and in keeping with their role as sake pioneers, they have shown the US sake industry what the path forward might look like. Spurred on by this success, True Sake will surely continue to lead the way.
*Translated by D. W. Lanark
*If you would like us to send you monthly updates and information, register here.