Shirts dyed with sake lees go on sale
Nakazawa Sake Brewery and clothing company Maker's Shirt Kamakura have entered an unlikely partnership to produce a line of shirts colored by the by-product of sake brewing known as lees, or kasu.
In a process used since 1825, Nakazawa presses their Matsumidori sake from a mash of fermented rice, water, and yeast. The lees are the leftover sediment of this process and are sometimes used in cooking or cosmetics, or just thrown away. This time, however, they're handed over to Maker's Shirt Kamakura and lend their bright white color to the designer's "Botanical Dye Sake Lees" shirts.
This method of dying is organic, sustainable, and locally sourced, as both Nakazawa and Maker's Shirt Kamakura are located in Kanagawa Prefecture. Nakazawa chief Akira Kagiwada says about the project: "I'm very happy to have byproduct lees used in this way. Also, through this collaboration clothes fans can become interested in Matsumidori sake."
Shirts are available in both men's and women's styles for 10,670 yen (US$93) each or 11,980 yen ($105) with a 720 mL (24 oz) bottle of Matsumidori Junmai sake. The shirts are sold through the newly opened Kanacolle online shop, which specializes in products from Kanagawa.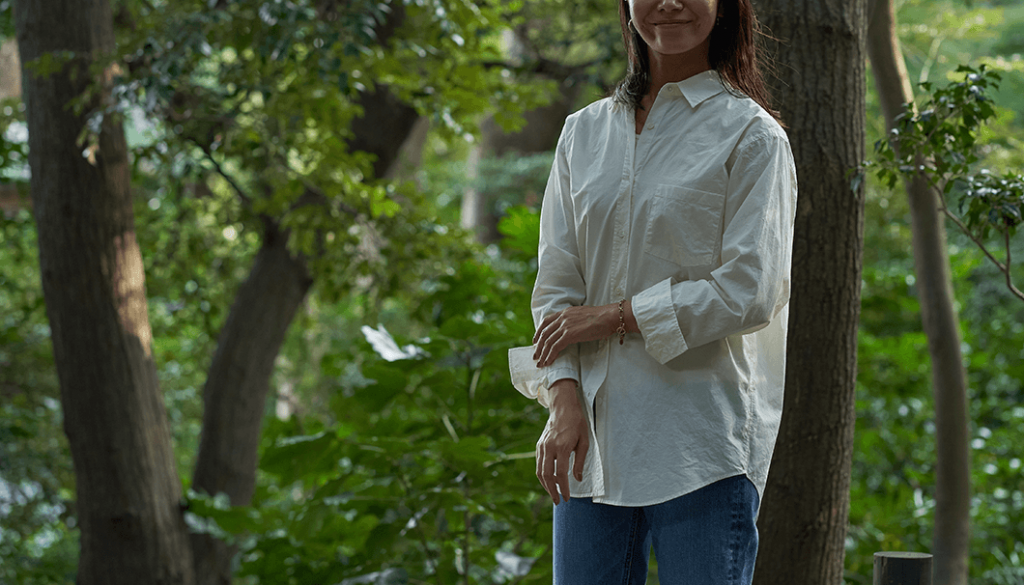 LINK: SAKETIMES | 2021/10/27 酒を醸して200年、神奈川県丹沢に根づく地酒の酒粕で染めた「メーカーズシャツ鎌倉」監修のサステナブルシャツが10/20(水)に発売
Chiyomusubi Sake Brewery begins whiskey production
Tottori Prefecture's Chiyomusubi Sake Brewery recently announced that they've acquired a license to produce whiskey and are already starting the aging process for the first time.
Called "Kurafuto (Craft)," this 100% single malt whiskey was made using sake yeast and is said to combine both Scottish whiskey making and Japanese sake brewing techniques, all for an overall softer flavor that sets it apart from other whiskeys. 
Kurafuto will be aged in different kinds of barrels made of wood from cherry wood and mizunara oak. Once aging is complete the whiskeys will be blended prior to bottling, but there will also be a higher-end single cask version. 
Chiyomusubi currently also sells vodka and gin as well as other liqueurs and fermented foods, but are looking to focus heavily on whiskey production in the near future, with plans to build an independent distillery and export to countries like Canada and Australia. 
The three-year aged Kurafuto will go on sale in 2024 for about 7,000 yen ($61) per 700 mL (24 oz) bottle. After that, the seven-year whiskey will sell for around 10,000 yen ($87) a bottle.
LINK: Nikkei | 2021/10/27 千代むすび酒造、日本酒酵母でウイスキー 24年秋にも第1弾 海外から引き合いも
Ochoko sake cups made from yuzu fruits offer a unique taste of Kochi City
From November 1 to the end of December, Kochi City-based Suigei Brewing is selling a sake set encouraging consumers to make unique use of an area specialty.
The Organic Yuzu Ochoko de Suigei Brewing Toast Set costs 2,700 yen ($24) and comes with three yuzu fruits grown in the Tosayama district of Kochi, one 300 mL (10 oz) bottle of Chilkuju sake, and a 300 mL (10 oz) bottle of Suigei Special Junmai. Also included is some shuto – a side dish of fermented bonito fish offal often eaten along with sake.
Consumers are encouraged to use the included yuzu to make their own yuzu ochoko. This traditional drinking vessel is crafted by cutting the top off a yuzu fruit about one third of its height from the top and then scooping out the flesh with a spoon. Sake is then poured into the emptied fruit, which is used as a cup and gives the drink an added dimension of flavor and citrusy aroma with each sip.
The Tosayama area has a tradition of enjoying sake from yuzu ochoko during the yuzu harvest season. Now, however, Suigei would like to spread this local custom all over Japan with the release of this product on its own online store.
LINK: Nikkei | 2021/10/26 ユズの杯に日本酒 酔鯨酒造が高知の文化発信
*If you would like us to send you monthly updates and information, register here.