Haccoba and Heralbony breaking down barriers in the sake and art worlds
Craft sake brewery Haccoba in Fukushima Prefecture released their latest brand "Zenkoji IPA Yay! Yay! Hazy!!" on September 26. This totally new take on sake is a collaboration with Heralbony, a company in Iwate Prefecture that specializes in promoting and commercializing the works of artists with disabilities.
Zenkoji IPA Yay! Yay! Hazy!! is inspired by India Pale Ale and its hoppy aroma. First, sake is brewed, but instead of the typical blend of 20% rice koji and 80% steamed rice, Haccoba uses 100% koji for a very strong sweet, sour, and umami flavor. This is then blended in the craft brewery's "double dry hop" technique in which hops are added twice for an "explosive taste" thick in both sake and hops.
Each bottle is also wrapped in a special hand towel with a print of Heralbony artist Shishi Okabe's "Scratch Works Yay! Yay! Fukushima." The original work was crafted using a technique in which thick layers of crayon are applied to a canvas and then scraped off with a needle. The crayon shavings are also collected and constitute a separate work of art.
The work was created just for this collaboration and saw Okabe invited to see, touch, feel, and taste the ingredients that make sake first-hand. Okabe then drew on the experience for "Scratch Works Yay! Yay! Fukushima."
Zenkoji IPA Yay! Yay! Hazy!! comes in 500 mL (17 oz) bottles with a hand towel for 4,500 yen (US$40). It can be purchased from Japanese liquor stores or online while supplies last.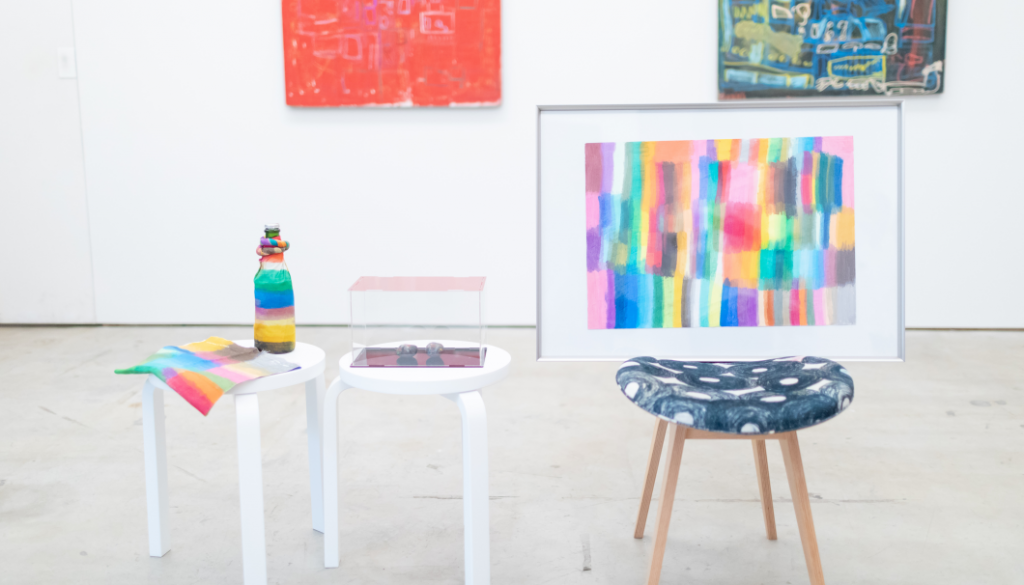 LINK: PR TIMES | 2021/9/27 ヘラルボニー×haccobaによる初のコラボレーション、障害のある作家のアートを起用したSakeを9月26日より発売。
Former head of legendary Matsumoto Sake Brewery to create special edition sake with five other breweries
In 2010, Hidehiko Matsumoto was appointed toji, or head brewer, of his family's Matsumoto Sake Brewery in Kyoto, which was founded in 1791. While there he revolutionized the age-old brewery's practices and developed the popular Sawaya Matsumoto brand.
However, a surprise announcement at the end of 2020 indicated that Hidehiko Matsumoto would no longer be a part of the family brewery. The acclaimed and innovative toji suddenly found himself without a brewery.
As the news of his departure spread throughout Japan, five breweries from five different regions came to his aid and offered to help him continue his pursuit of new and interesting sake. His first partnership will be with Tomita Shuzo in Shiga Prefecture.
The brewery's 15th generation head of production, Yasunobu Tomita, agreed with Matsumoto's vision for the future of sake: "I think sake breweries are usually seen as black boxes," said Tomita, "but recently it's becoming an industry more active in information sharing."
Together they have created a variation of Tomita's Shichihonyari sake titled Shichihonyari X Matsumoto Hidehiko Betsuatsura. This is a junmai daiginjo brewed in a wooden barrel, using local water from both Tomita and Matsumoto breweries.
After this collaboration, Matsumoto is set to move on to Hananomai in Kumamoto Prefecture, Shiraito Shuzo in Fukuoka Prefecture, Tochigi Prefecture's Senkin, and Aramasa of Akita Prefecture.
LINK: Yahoo! NEWS | 2021/9/12 【どん底からの再起】「前代未聞の日本酒づくり」松本日出彦×冨田酒造(滋賀県)
Ichinokura to hold online seminar in English to teach about Miyagi sake
Miyagi Prefecture's leading sake producer Ichinokura announced they will hold an online seminar to teach about the region's distinctly high-quality sake. The workshop is being held in cooperation with the Sendai Tourism, Convention and International Association with the aim of fostering sake culture globally.
The seminar is free to attend and will be held completely in English over Zoom. It will be broken down into five parts: a sake mini course about the history of sake from Miyagi Prefecture and in general; an introduction to the history and philosophy of Ichinokua; an online brewery tour; a tasting; and finally a Q&A session.
To facilitate the tasting portion of this online event, attendees residing in Japan can order sets of sake in advance. The two types of sets offered are the Premium Set for 5,000 yen ($45) and Standard Set for 3,000 ($27). The packages contain small bottles of various sake such as Madena or Himezen and both come with a copy of the How To Enjoy Sake booklet from the Japan Sake and Shochu Makers Association.
Sake sets are not required to participate in the event but are recommended for the full experience. They will also need to be ordered early enough to arrive by the start of the seminar at 5:00 pm on October 30. Applications to the seminar can be made via the contact form on the Ichinokura website.
LINK: Ichinokura "Online Miyagi Sake Brewery Tour & Tasting"feat. Ichinokura Brewery
*If you would like us to send you monthly updates and information, register here.