Beaujolais wine and hiyaoroshi sake are both autumn staples with endless seasonal pairing options and flavors perfectly suited to the chilly weather and warm celebrations of fall. Both of these seasonal heavyweights bring their own unique advantages to the table, but which deserves a spot in the cellar this year? What exactly are Beaujolais and hiyaoroshi anyway? All that and more in the year's ultimate wine vs. sake showdown.


How Beaujolais Became the Ambassador of Nouveau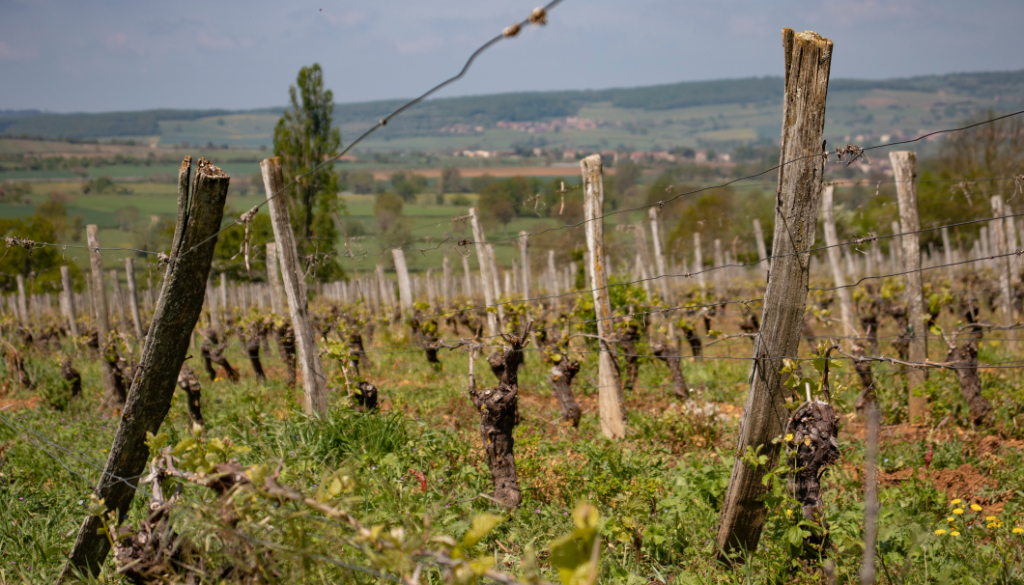 Ever wonder why Beaujolais is available everywhere during the holiday season? What was once a refreshing red wine made right after harvest to celebrate the first wines of the season became an international sensation, shepherded by prosperous winemaker and merchant Georges Duboeuf.
"Le Beaujolais Nouveau est arrivé!" became the slogan of its yearly arrival on the international stage. It's famously marketed to the US as a perfect Thanksgiving wine and advertised in Japan as a zany holiday favorite. While nouveau wines can be made from any grape, the well-known variety Gamay is the Beaujolais region's grape of choice. Nouveau examples are zesty, refreshing and fun. They also pair beautifully with holiday dishes. For the more sophisticated drinker, serious Gamay wines hail from famous wine villages such as Morgon and Fleurie that fight the nouveau stereotype and provide age-worthy wines reminiscent of high quality Burgundy.


The Lesser Known Hiyaoroshi Style
Some of the most interesting products the sake world has to offer are seasonal namazake. Namazake is unpasteurized sake that trades shelf-stability for a unique flavor profile. Every season provides iterations of the namazake category. The most popular season for it is the spring. Flavorful brews emulate sunny days and blooming flowers in liquid form, making them perfect for cherry blossom viewing or picnics outdoors.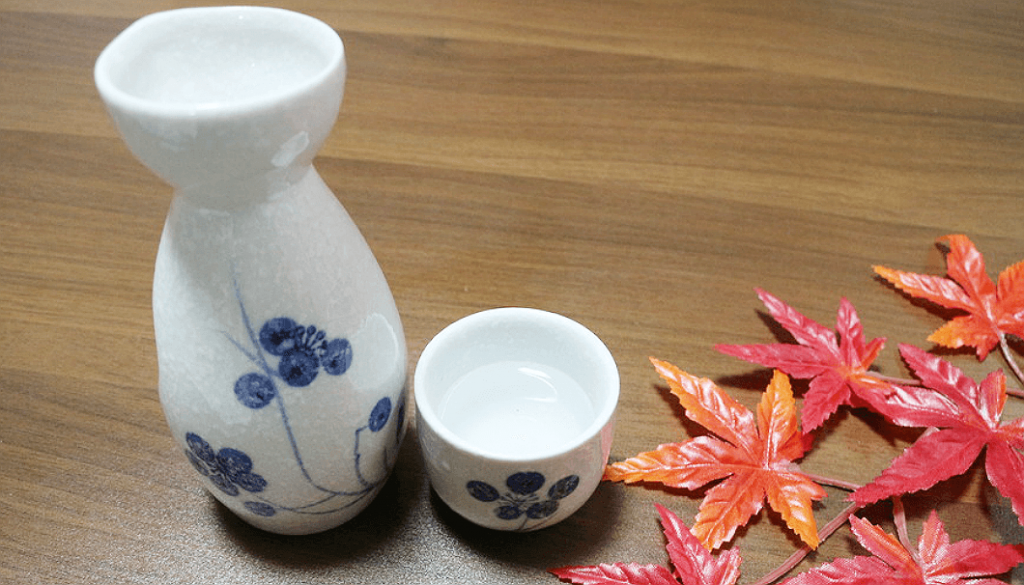 The counterpoint to these bright and fruity beauties are the hiyaoroshi, released in late summer through the end of autumn. While spring namazake are completely unpasteurized, hiyaoroshi sake are brewed in the winter, then pasteurized and allowed to mature in chilled storage over the summer. Once properly aged, the sake foregoes the traditional second pasteurization. This allows the sake to retain some of its energetic character, while also presenting subdued aged flavor characteristics developed over time. Sake that skip the second pasteurization after storage are also known as namazume. Hiyaoroshi is similar to spring namazake in that they evoke a sense of season.
These special fall namazume can exude weighty aromas of orchard fruits, caramel and earth, balancing a fine line between savory and sweet, while also bringing luxurious textures. Some are high toned, with more acidity. Others can be slightly effervescent, elegantly silky or may feature a crisp, dry finish. For fans of unpasteurized sake, the yearly release of these brews by artisan sake makers in Japan is an exciting time.


Pros and Cons
When the leaves start to turn and cool weather sets in, a veritable cornucopia of seasonal offerings come into play. For lovers of wine, sake, or both, here are some helpful tips when deciding what fall beverage suits you.
Beaujolais
Made in a simple fruity style, Beaujolais Nouveau has lively acidity and aromas of cherry candy, bubblegum and banana. Nouveau can complement difficult Thanksgiving dishes like cranberry sauce and sautéed string beans. If looking for a medium-bodied example that can handle heavier dishes like acorn squash casserole or braised turkey, try a cru Beaujolais wine from Saint-Amour or Fleurie. These will provide some texture with pretty berry notes and contrasting minerality. If you are looking to pair Gamay with a roasted porchetta or sirloin steak, choose a wine from Morgon or Moulin-à-Vent with at least a few years age.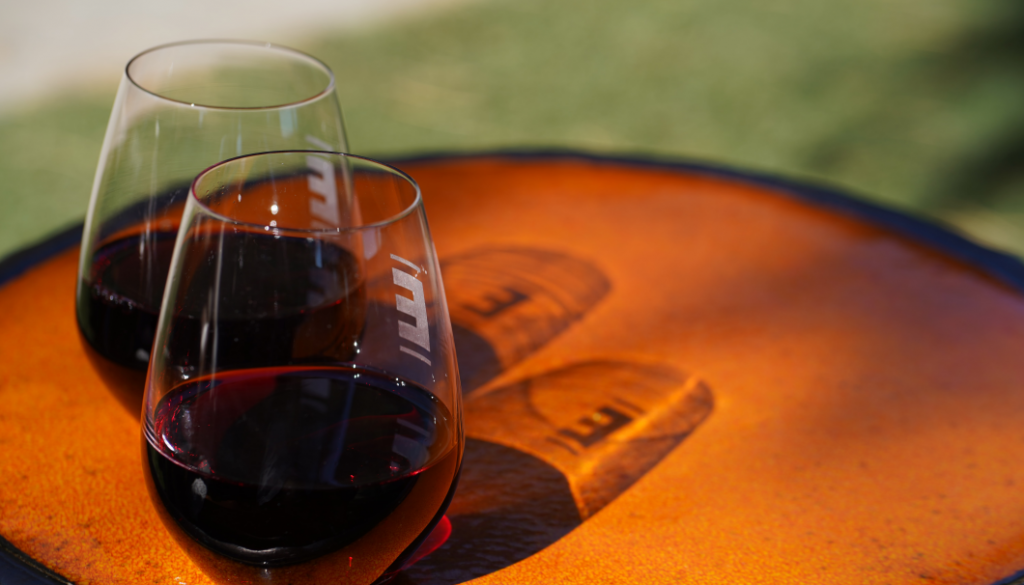 Hiyaoroshi
The most enjoyable aspect of hiyaoroshi is the wide range of personalities contributed by each brewery that invests time into making them. Hiyaoroshi can handle foods that are umami-rich as well as sweet dishes. Or dishes that are both; a combination that comes up constantly in autumnal cuisine. 
Heiwa Shuzo KID Junmai Ginjo from Wakayama is off-dry, with a lean body and slight effervescence when first opened. Strong aromas of apple strudel and persimmon make this sake a great complement to caramel apples. 
Miyasaka Brewing's Masumi brand made in Nagano, meanwhile, makes for a fantastic fall sake every year. Their hiyaoroshi usually have understated aromas, but tons of viscosity that effortlessly dissipates. It has depth of character and a dry finish, pairing wonderfully with fried kabocha pumpkin croquette.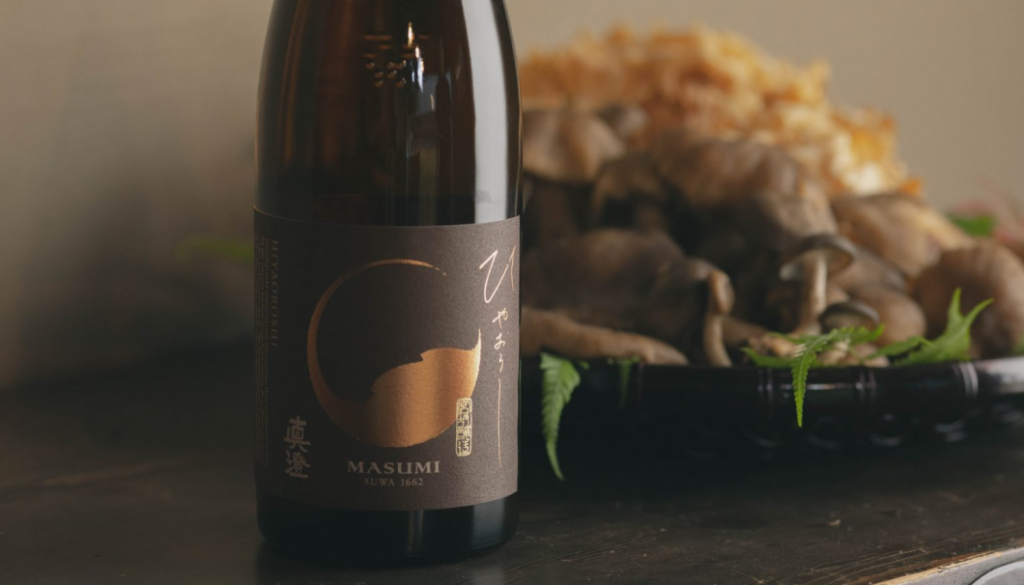 Another outrageously good namazume from Nagano is Kisoji, a yamahai junmai by Yukawa Shuzouten brewery delivering mouthwatering acidity, savoriness and banana candy aroma. This is a great example of a dry sake providing aromas associated with sweetness, yet having very little residual sugar. Kisoji is the ultimate pumpkin pie pairing.


Winner of the Autumn Beverage Showdown: Hiyaoroshi
Flavor-wise, Beaujolais reds made from the Gamay grape have everything a consumer could ask for. They're easy drinking, light-bodied with vibrant acidity and are stylistically reminiscent of pinot noir but more fruit-forward. Unfortunately, the advantages this wine enjoys fail to translate to retail popularity. Pinot noir is a classic grape variety known widely throughout the world. The fact that 98% of Beaujolais reds are made with the lesser known Gamay hamstrings its ability to compete on retail shelves. With nouveau being the most recognized style of Beaujolais that exists, many consumers will never enjoy the wonders of more serious Beaujolais cru wines made from this abundant but undervalued grape varietal.
Hiyaoroshi suffers similarly, being overshadowed by the celebrated spring namazake style. Many connoisseurs follow the spring namazake trend, while overlooking the hiyaoroshi release.
This has to do with hiyaoroshi's generally staggered annual rollout, with releases spanning from late summer to the end of fall. Some producers confusingly use late summer or winter imagery on their labels to represent either summer aging or the fact that the sake was originally brewed in winter.
But with hiyaoroshi, the benefits outweigh its retail shortcomings. Luckily, when exploring fall namazume, a consumer can enjoy the rich complexities of the drink untainted by comparisons to similar but more well-known varieties.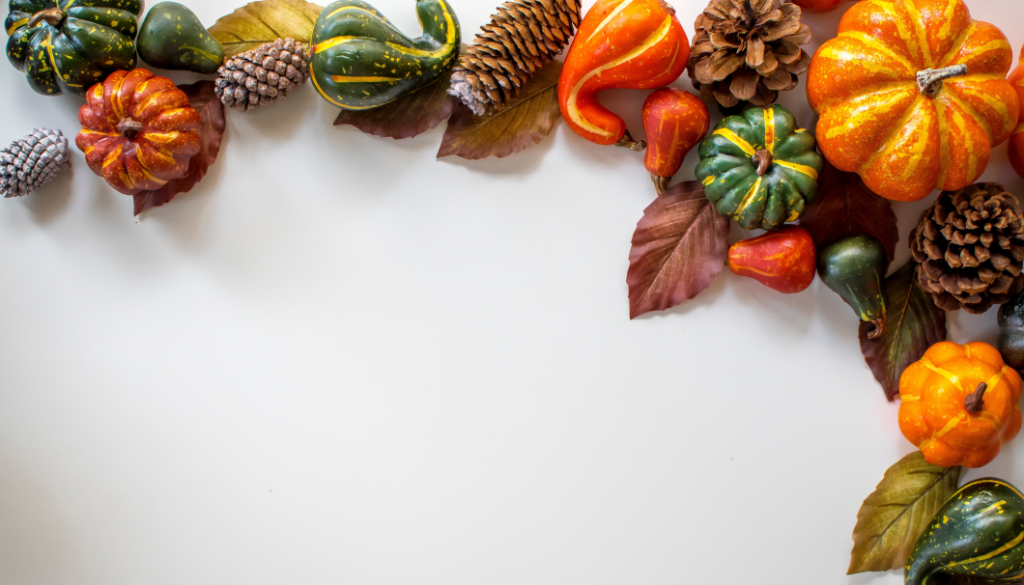 Quality-wise, hiyaoroshi match or surpass Beaujolais cru offerings and at very modest comparative price points. They are considerably different in flavor with more savory/sweet interplay, abundant textures and much lower acidity than Gamay-based wines, yet they miraculously pair just as well with the same foods. That is the beauty of contrasting vs. complementary pairings. Hiyaoroshi are the ultimate compliment to autumn cuisine. 
Whether or not you claim to be a wine drinker or a sake drinker, both of these distinct beverage offerings provide countless flavor experiences. Try alternating between the two categories while exploring recipes featuring fall's seasonal bounty.
*If you would like us to send you monthly updates and information, register here.