Attack on Titan saves Kikunosato Brewery
A line of sake featuring characters from the hit manga and anime Attack on Titan is ready to be exported to France, after which it will be sold all over Europe. Called Daina Beyond the Wall, this special collaboration with Kikunosato Brewery has been available in Japan since November of 2020 and caught the eye of a distributor in France, where the anime enjoys a large following.
There are four types of bottles in the series. The Ellen sake is made with gohyakumangoku rice; Mikasa bottles are filled with sake made from yumesasara rice, giving it a gentler flavor recalling melon; Bottles with main character Levi on them use the "King of Sake Rice," yamadanishiki, for an appropriately strong and rich flavor profile. Finally, the Pure Titan sake is a low-alcohol genshu sake with a complex flavor profile.
According to President Makoto Akutsu, sales at Kikunosato were in sharp decline due to the coronavirus pandemic, but thanks to the success of this collaboration, the brewery has been able to make up the losses. He says he also hopes that this line will help raise awareness of sake in the world, especially among anime fans.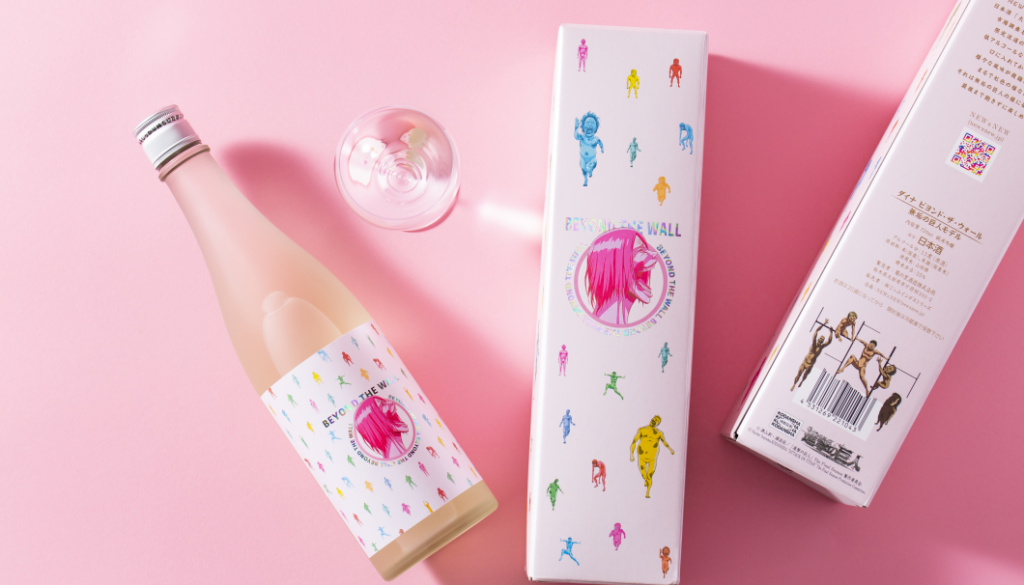 Competition for the "World's Best Sake Pairing" with oyster dishes underway
The World's Best Sake Pairing, an international competition to raise awareness of sake by finding its best pairings with cuisine from around the world, began accepting entries on September 7. This year's theme ingredient will be oysters served raw, cooked, or smoked.
The contest is open to any chef from anywhere in the world, regardless of whether they even have previous experience with sake. Entrants can view seminars by top sommeliers, chefs and sake experts and then select a sake brand from a list of more than 180 on the multilingual Sake Yours app. Up to five dishes can be submitted per applicant and the meals will be scored by the seminar instructors, but also awarded points based on reactions from social media.
The top 200 entries will receive award-winning sake from competitions such as the IWC or Kura Master, and the eight best dishes will get to have French sommelier Xavier Thuizat select a perfect sake pairing for their meal and also receive a case of the paired sake. The grand prize winner will win a trip to a Japanese sake brewery to receive a tour and star in a video that will be shown around the world, with transportation and accommodation paid for by the contest.
Anyone wanting to take part can apply on the official website until October 30, and the top eight winners will be announced on November 22.
LINK: PR TIMES | 2021/9/2 「食」と「日本酒」の新しいペアリング体験を紹介するコンペティション「The World's Best Sake Pairing」を開催
Kumazawa Brewing Company creates craft gin from sake to help diversify its way through the pandemic
Shirotengu is a new gin sold by Kumazawa Brewing Company that has been distilled from sake and sake lees along with locally grown juniper berries. The drink came about when Kumazawa's toji (head brewer) Tetsuro Igarashi took advantage of the lull in sales caused by the coronavirus pandemic to start using the company's recently-installed distilling equipment.
Kumazawa has a history of diversification that helped them overcome periods of low sales. When the sake industry in Japan began to decline in the past due to competition from other drinks such as beer, President Shigekichi Kumazawa wisely decided to expand operations by opening restaurants, brewing beer, and even starting a unique bakery that makes bread using brewing yeast. They also developed a new brand of sake called Tensei to keep up with the public's changing tastes. These projects not only helped the brewery survive, but even grow over the past decades.
Now, Kumazawa has decided to expand even further into the creation of gin and whiskey. Their whiskey has been in the aging process since the spring of last year and will continue for about two more years before it goes on sale. Kumazawa plans to alternate usage of barrels between beer and whiskey to create a unique taste for each. 
Shirotengu gin, however, went on sale last February and can be purchased from their online store or at stores in the Shonan area of Kanagawa Prefecture, Japan, where Kumazawa Brewing Company is located.
LINK: 読売新聞 | 2021/9/2 | 湘南の酒米と酒粕ジン、コロナ禍で始まる酒蔵の物語
*We are sending you monthly updates and the information. Register here.