Sixteen years ago, the first annual International Wine Challenge (IWC) Sake Competition commenced. Now, it's evolved to include over a thousand sake entries per year and is one of the industry's more important events. The Sake Competition not only awards medals, it also provides for a yearly dialogue between the global sake market and the brewers that provide for it.


The Birth of the IWC Sake Competition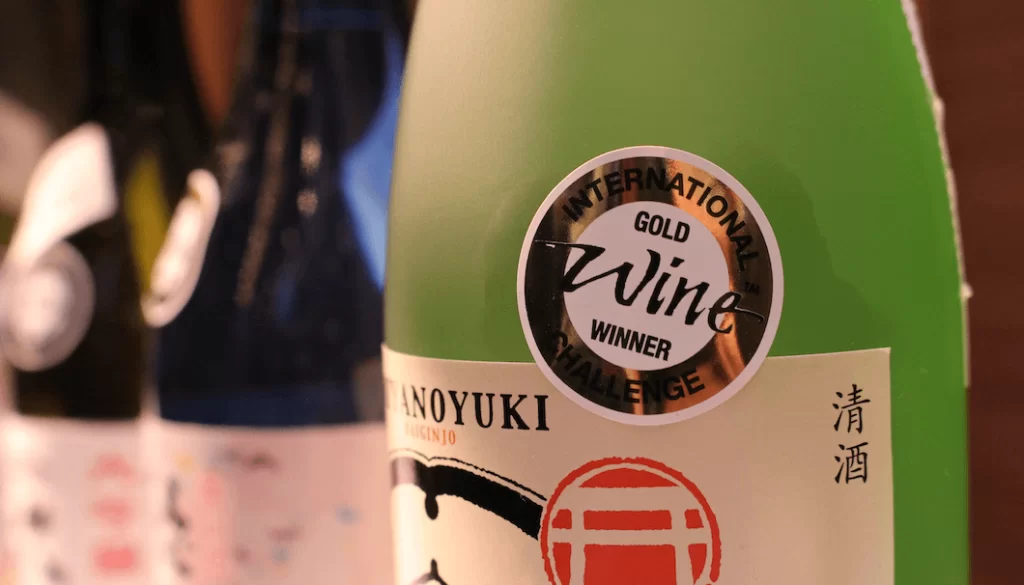 The IWC is an annual blind tasting competition founded in 1984. Now in its 38th year, it's considered one of the drink world's most influential competitions. The Challenge focused solely on wine until 2007 when they introduced the sake competition. This genius idea grew from a group of sake influencers called the Sake Samurai, a collective formed by the Japan Sake Brewers Association Junior Council that honors individuals who are leaders in the sake industry and have devoted their lives to promoting sake and Japanese culture both overseas and in Japan. Roughly around 2007, the previous Young President of the Junior Council Koichi Saura, who is also the 13th generation President of Urakasumi Brewery, and Sam Harrop MW (Master of Wine), a renowned judge of the IWC and now also a Sake Samurai, spearheaded the effort to add sake to the IWC platform. Their collaboration was the key driver in creating this exceptional yearly event that helps promote sake and elevate its status all over the world.


The IWC According to Three of the World's Top Sake Samurai
Three of the most celebrated Sake Samurai who participate in the IWC Sake Competition yearly as judges offered their insight on this year's event. 
Beau Timken is one of the foremost non-Japanese sake authorities in the world. He opened the first dedicated sake retail store outside of Japan in San Francisco, California in 2003. He became the first ever Sake Samurai when the title arose in 2007. He is one of five co-chairs for the Sake Competition.
Antony Moss MW is the Qualifications Director for the Wine and Spirit Education Trust (WSET) based in London, England. He received the honor of Sake Samurai in 2014 and acts as a panel chair for the IWC Sake Competition. 
Natsuki Kikuya is a sake educator and sake consultant also residing in London. She's known for her work with Antony Moss MW and the WSET in launching their Level 3 Award in Sake in 2014, which has now reached over 15,000 candidates in 27 countries. She became a Sake Samurai in 2015 in honor of her great efforts in spreading sake education worldwide. This year she was promoted from panel chair to competition co-chair.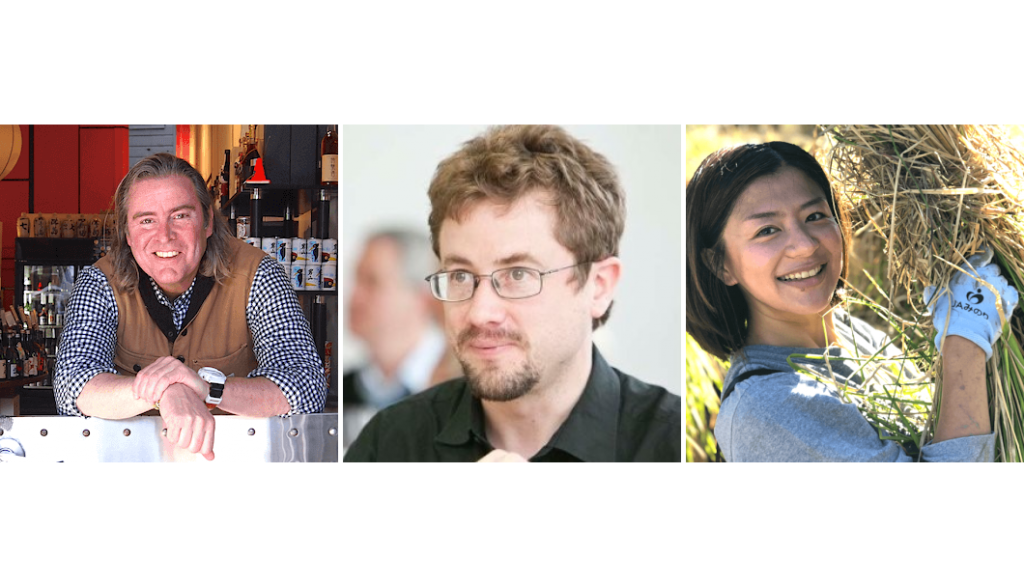 How the Competition Works
This year marked the 16th annual IWC Sake Competition. They had over fifty judges from 14 countries grouped into sections, ranging from associate and senior, to panel chairs and competition co-chairs. The competition co-chairs oversee the sake judging process and create a safety net for each sake that is participating in the event. With 1732 entries this year in nine categories, judges tasted from 9:30 – 5 pm with a one hour lunch across four straight days.
Each year's judging process is broken up into rounds. In round one, a sake sample will either be given a Commended award, progress to the next round, or be eliminated. The competition co-chair judges will double check the commended and "out" sake to make sure they were assessed appropriately. Beau Timken says, "We want to give every sake its chance, right? I always think about the brewers. I always think about the labor, intensiveness that they put in; their heart and soul's in that brew. We are guardians, we protect every sake that is entered into the IWC."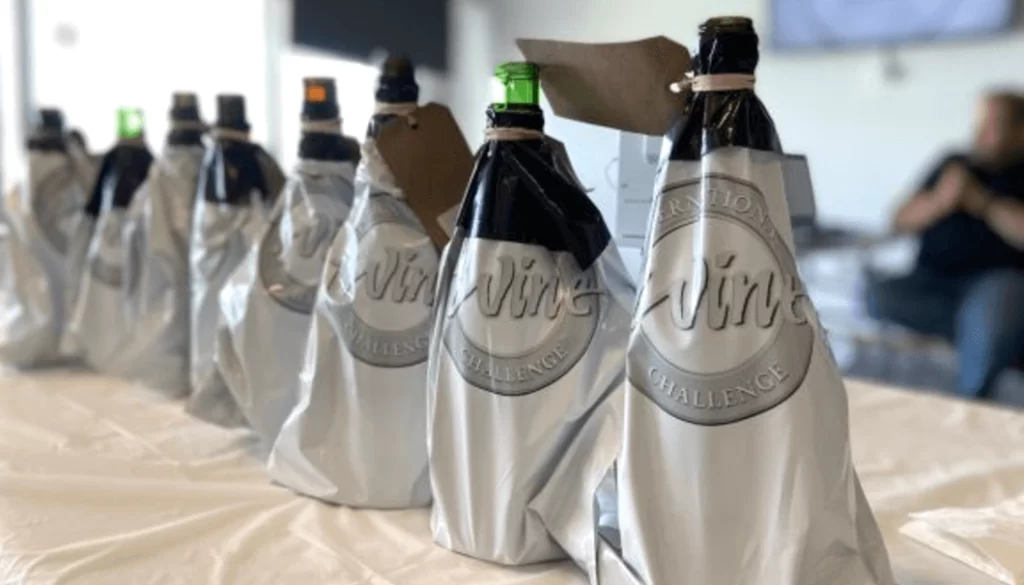 In round two, all qualifying sake are re-tasted. At this point, sake are awarded medals, ranging from Commended to Bronze, Silver and Gold. Some sake are officially eliminated at this point.
All of the Gold medal winners progress to the trophy round for retasting. Here is where the Gold medal recipients will be reassessed for regional and national trophies. Silver and Gold are also retasted for the potential Great Value award. The last stage is when the IWC chairpersons taste all of the awarded trophies to decide on the Champion Trophies, the best sake in each sake quality category. On her tasting experience this year, Natsuki Kikuya, the newest co-chair expresses that, "It was thrilling to be part of big decision making moments."


Tasting 1,732 Different Sake
Expert sake tasters' strengths are tested in competition settings with hundreds of sake to taste in a limited amount of time. In 2011, "only 600 sake entries were enrolled under six categories. The growth and evolution of the competition has been a phenomenon over the years," Kikuya says. Now with closer to two thousand entries, it gets even more challenging to give each sake its fair chance while maintaining utmost professionalism.
Judges themselves have to earn their place starting at associate level and working up the ranks. Antony Moss MW explains, "There are two main responsibilities I see. The primary one is to ensure that the quality of the judging decisions is high for that year's judging… the second responsibility is to improve the general level of expertise of the judging pool. People start as associates, and are promoted as they gain expertise."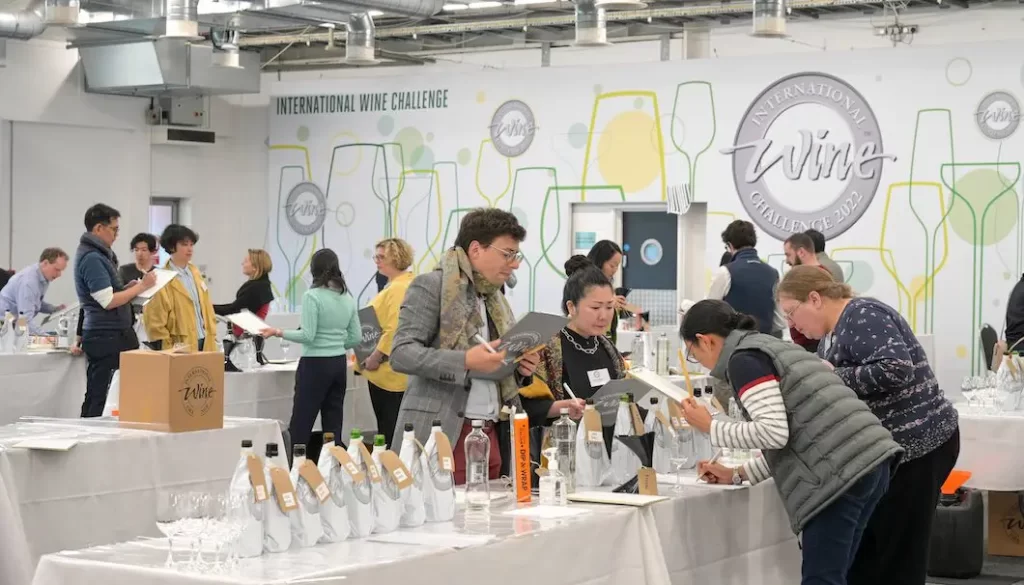 To provide a high level of analysis and accuracy for each sake, Timken likens his palate to an apparatus ready for the challenge: "I equate my palate or any judge's palate as a tool, or an instrument, like a tennis racket or a golf swing. How many times can you swing [at] a golf ball? You are trained to do it, you are trained to go through the motions."
But it's not just all hard work. Timken also mentions how inspiring it is to taste with other specialists in such a high stakes environment: "I like being afraid. I like that fear. Because I'm a perfectionist and I love to compete. And I love to be the best. I want my palate to be the best. I'm stacked up with some of the best palates in the world that drink sake. So for me, every day is awesome. When I sit home and taste, you know, you're by yourself. When you are drinking with people who have done this and are professional tasters, it's fantastic. It's such good energy, because I love sake, and to speak about sake with pros, for me it's like the funnest thing."


Beau Timken Influences the IWC and its Leaders
The competition provides a place for sake ambassadors to gather every year and influence each other. Kikuya fondly shares her first time experience at the competition and kind words from a fellow leader like this: "My first year judging at IWC was 2011, the same year as the devastating Tohoku earthquake and tsunami. It was a very memorable year and I remember we had a minute of silent prayer. Beau Timken, the owner of True Sake and one of the original co-chairs at IWC, wrote to me after that year's judging. He said, 'After [the disaster], our job has taken on new meaning.' These words hit me very hard back then, and I still feel that my career and work identity have been built around the recognition that we stand together with Japan."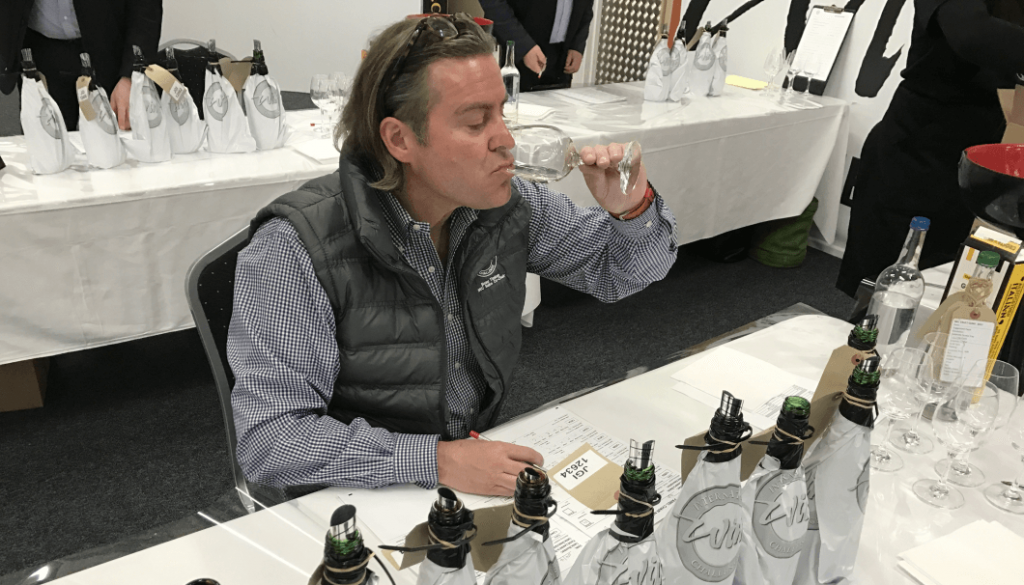 Moss agrees with Timken and Kikuya, providing insight on how the IWC Sake Competition has bettered breweries financially. "There are certainly cases over the years of winners experiencing massive uplifts in sales," he says. "Overall, I think one of the greatest benefits is that by bringing sake professionals from around the world together, we can exchange what is happening, plus any tricks we have found to improve appreciation of sake."
Timken has complete faith in the IWC Sake Competition, communicating that, 'It's absolutely the pinnacle for consumers in the sake industry. The pinnacle achievement if you want to market your sake internationally, or just outside of your prefecture in Japan.'


2022 Sake Trends and Trophy Results
Out of 1732 sake this year, 1486 were awarded medals. There were 758 Commended, 359 Bronze, 289 Silver, and 80 Gold winners, plus 32 Trophies. Some entrants came from unexpected sake locales like Brazil, England, France and the USA. Amongst the classic categories, trophies were awarded for two sparkling sake, Gangi Sparkling Junmai and Yonetsuru Sparkling Rose. Three aged sake placed; these included Masuizumi Barrel Ageing Kijoshu 2014, Born: Awakening of the Angel 2001 and Kuromatsu Hakushika Jukusei Koshu 2021. "Koshu is a segment of sake that pulls wine drinkers," Timken notes. "Which is great for sake brands seeking a wider audience. Some other trophy winners displayed wine-related characteristics, including Keigetsu Sake Nature from Kochi, Japan and Amanoto Kijoshu Kidaru 2019." The latter was described as a sake perfect for white port lovers.
Kikuya, for her part, noticed a development moving towards wine-based aromatics this year. "There were so many more pure, fresh, and flavorful 'Toku-Jun' (Tokubetsu Junmai) styles and a range of unique flavors, such as un-aged Kijoshu and low alcohol Genshu styles," she says. "[The] improvement in sparkling sake was remarkable, and we saw the appearance of trendy flavors such as muscat grape-like 4MMP and ethyl acetate, which are controversial in wine."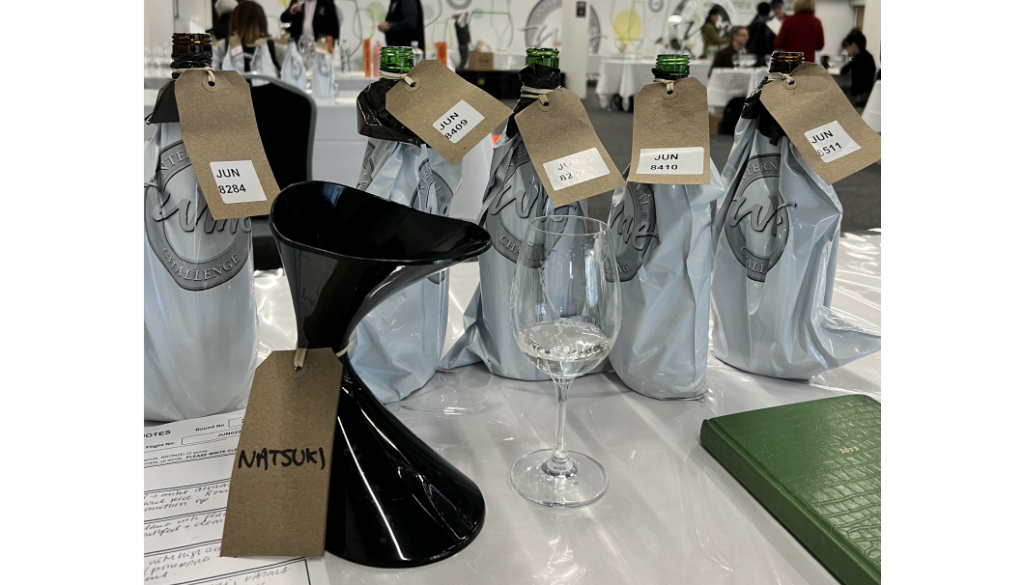 The Wine World Opens its Arms to Sake
The International Wine Challenge has provided sake the platform it truly deserves with the inception of the Sake Competition. Not only has it shed a spotlight on the category, it has nurtured and developed expert judges to assess the entries and give each sake its fair chance. According to Timken, "The great thing about the IWC is that the sake speak for themselves. Every sake has a right to be there and is incredibly valuable. IWC is the most influential and has done the most for the sake industry of any competition." Moss seconds that sentiment, saying, "the high level of integrity of the process, and high level of expertise of the judges. This is a very reliable competition."
Without this platform, the sake industry would lack a yearly meeting place of like-minded leaders. Kikuya believes in "Connect, Communicate and Create," as she calls it. "I believe through these opportunities we make the sake industry bigger and stronger."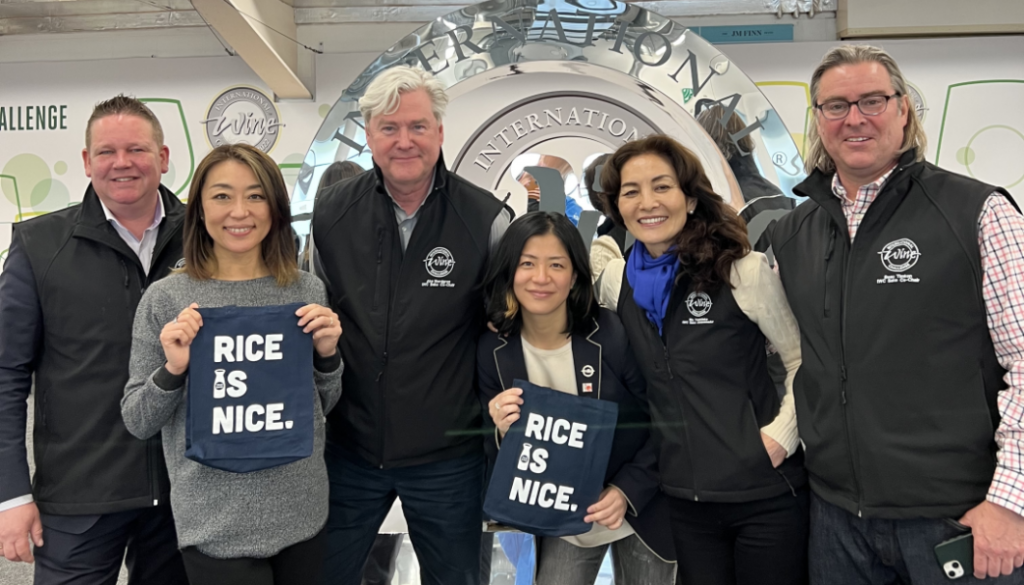 Timken also loves this competition because consumers get to know the ultimate expression of each sake category each year. "The IWC really is a mirror for the market," he explains. At the end of the day, it's saying that this sake is a great representation of this segment of sake made, that's available. So when you're tasting a tremendous ginjo, this is what we feel is the standard bearer for ginjo sake in the market today."
The fact that this competition has been so highly influential and helpful to the sake industry shows that the more sake is considered an equal to wine rather than an opposer, more and more consumers can take part in understanding both industries rather than being intimidated by them.
*Top Image: Photo by Keisuke Irie
*If you would like us to send you monthly updates and information, register here.