Kubota is one of the most well-known sake labels to come out of Japan's Niigata Prefecture. This refreshing brew, a classic example of the dry and crisp tanrei karakuchi style said to be typical of Niigata sake, has been winning over fans across the land since its release in 1985.
The Kubota brand has been further strengthened by a judicious distribution policy. Only licensed members of the official "Kubota Club" are permitted to sell the sake, and this scarcity has helped preserve the label's mystique.
Now, Asahi-Shuzo, the brewery behind this famous brand, are working on plans to modernize. After successfully reshaping the Japanese sake market in the mid-eighties and nineties, the company is looking to shift gears, perhaps to reshape sake history once again.

Times they are a-changin'
Located among the rolling hills and rice paddies of Niigata Prefecture's Nagaoka region, Asahi-Shuzo has been in the sake business for almost two centuries.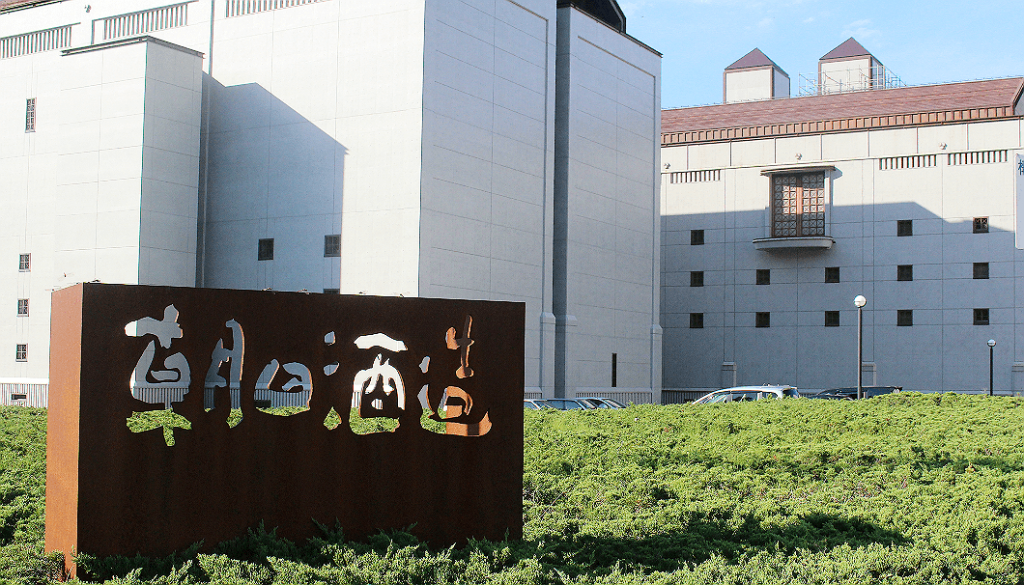 Despite their long history, this forward-thinking brewery has frequently sought to innovate with new products like low-alcohol sake and sparkling sake. Yet among their varied lineup, the brewery's flagship Kubota has had the most decisive impact on the company's fortunes.
Up until the 1985 release of Kubota, Asahi-Shuzo had focused exclusively on their Asahiyama label. The brand name came from the original name of the brewery, an indication that the company wished to get back to basics with their then-brand new sake.
"At the beginning, we didn't necessarily intend for Kubota to be a tanrei karakuchi sake," says Asahi-Shuzo president, Yasushi Hosoda.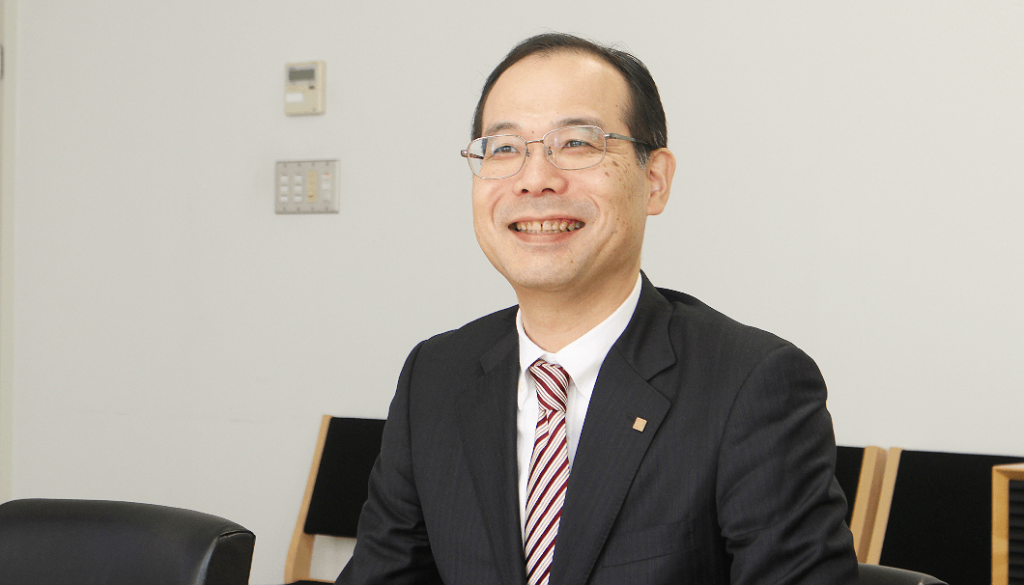 "Demand for our sake was falling locally due to competition from rival breweries, so we wanted to create a sake that would appeal to city dwellers. At that time our president, Toru Hirasawa, and our factory manager, Teiji Shima, led efforts to investigate what kind of sake would suit a contemporary lifestyle. Their conclusion that a crisp and dry sake would match the needs of the time turned out to be correct. Kubota was a hit and created a whole new market for Asahi-Shuzo.
"Our brewery has a long history, but I think our founders, the Hirasawa family, have always focused on innovation. They were quick to introduce modern equipment, and they invested especially heavily in improving quality in the thirty years between the end of World War II and the release of Kubota. Around that time, they were trying out a lot of new things, like low-alcohol sake and carbonated sparkling sake. This was the environment that gave birth to the Kubota brand," Hosoda concludes.
Kubota initially went on sale in two varieties: Senjyu, a ginjo sake, and Hyakujyu, a tokubetsu honjozo sake. Manjyu, a junmai daiginjo, followed in 1986. Next came Suijyu, an unpasteurized sake, Hekijyu, a yamahai, and then Kojyu, a second junmai ginjo, released in 1993.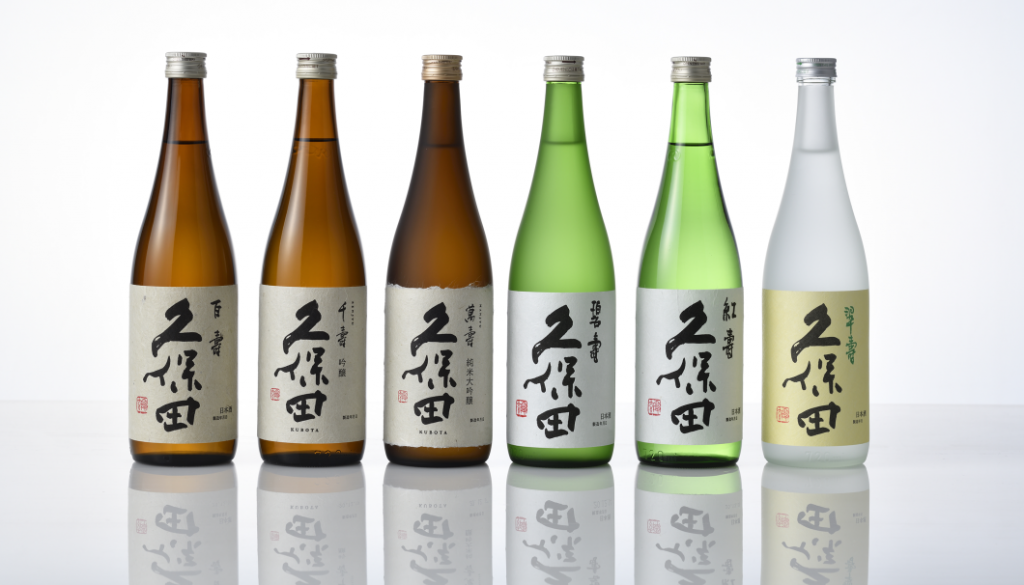 The success of Kubota had a significant impact on the sake industry. Up until that point, the market had leaned towards rich, full-bodied brews. Kubota established the reputation of dry sake as a high-quality item. It furthermore helped prompt a move away from ungraded futsushu sake towards more premium varieties like ginjo and honjozo, and kicked off a wave of popularity for local Niigata breweries, particularly among urbanites.
"The phones were ringing off the hooks," reflects Hosoda. "Sales shot up, and we didn't have any trouble from competitors."
With Kubota receiving widespread acclaim as the most famous example of the tanrei karakuchi flavor, Asahi-Shuzo's profits more than doubled over the following 15 years.
The pitfalls of complacency
Going into the noughties, the popularity of Kubota fell into decline in the face of stronger competition. The label had bucked prevailing trends on its initial release, but now breweries up and down Japan were focusing their energies on producing premium sake. Asahi-Shuzo was beginning to feel the pressure.
"We had grown complacent, thinking that if we just put Kubota on store shelves, it would automatically sell," says Hosoda. "Before we knew it, even our official distributors had lost interest in Kubota. Within the company, we had also grown less adventurous and had stopped trying new things."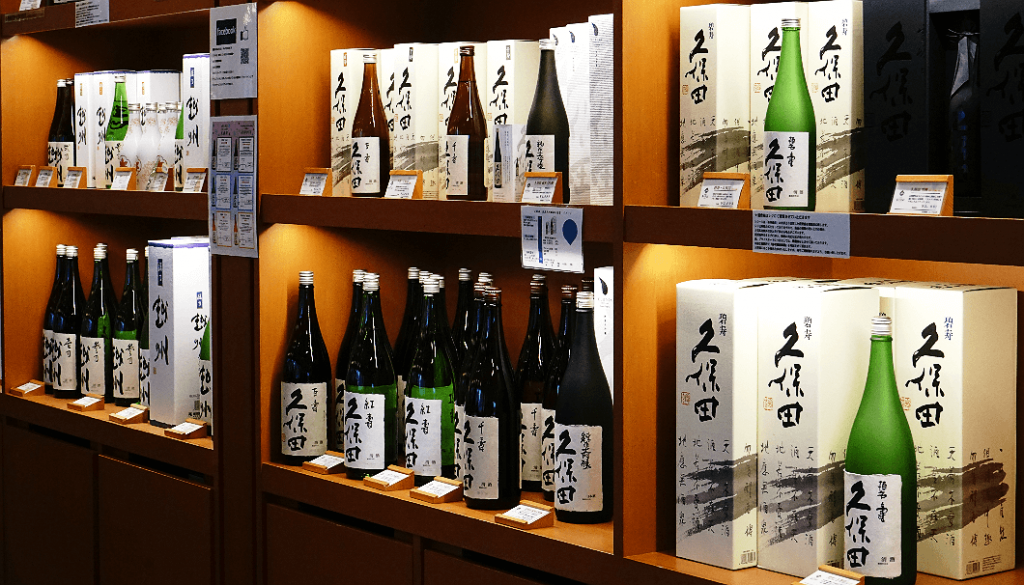 The most popular varieties of Kubota were Manjyu and Senjyu. But while existing fans still bought these labels for special occasions or as gifts, new customers were proving harder to come by.
"As food culture diversified, the way people drank sake changed. The time had come for us to venture into new territory, while maintaining our existing high standards of quality."
Hosoda became the head of Asahi-Shuzo's sales division in 2004, when many of Niigata's breweries were still reeling from a series of earthquakes in the prefecture's Chuetsu region. His sense of crisis was heightened by the lukewarm reception he started receiving from clients, many of whom were unenthusiastic about working with a big brewery like Asahi-Shuzo.
"Through secondary distribution channels, our sake had become widely available at large supermarket chains. But when a sake is over-distributed, it will start to seem commonplace and lose its sense of value. I felt we had to re-establish ourselves as a high-quality brand," Hosoda says.
Going back to their roots
In 2012, Hosoda became the first president of Asahi-Shuzo to be appointed from outside the Hirasawa family.
"We should be proud of what we've achieved with Kubota. That label sparked off a wave of interest in premium sake that has continued to this day. At the same time, we shouldn't get so caught up in past achievements that we stop trying to evolve.
"That said, there is no clear blueprint for success in this mercurial modern age. We need to look at the kind of products our customers are demanding and offer them new value. Our last president protected our legacy, but he appointed me as his successor with the expectation that I would effect change, and I remain committed to fulfilling that goal," Hosoda notes.
The first sign that change was afoot came in 2017, when Asahi-Shuzo released two new Kubota labels.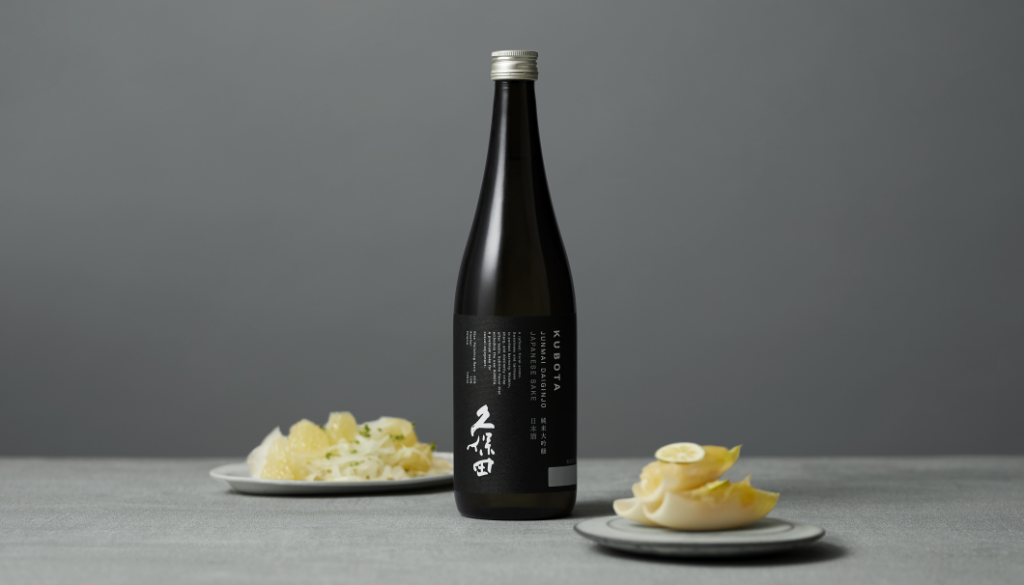 One was Kubota Seppou, meaning "snow peak," the first sake in the Kubota range to be developed in collaboration with another company. The new label was conceived as an "outdoor sake," and came packaged in an eye-catching jet-black bottle, another first for the Kubota brand.
The other new product was Kubota Junmai Daiginjo, a high-end sake notable for its elegant aroma. Asahi-Shuzo first released this sake as a limited edition in 2017, but its popularity led to a general release in April 2018 as the first new addition to the regular Kubota line-up in approximately 25 years.
"Previously, we might have been hesitant to release sake that diverged significantly from what we had done before. But the positive response from our customers gave us the confidence to try something new. I think that laid the groundwork for us to take on our next challenge."
Moving beyond tanrei karakuchi
2020 marked both the 100th anniversary of Asahi-Shuzo and the 35th anniversary of the release of Kubota. Two years on from this auspicious year, Asahi-Shuzo is working to preserve its adventurous spirit while staying true to the essence of Kubota.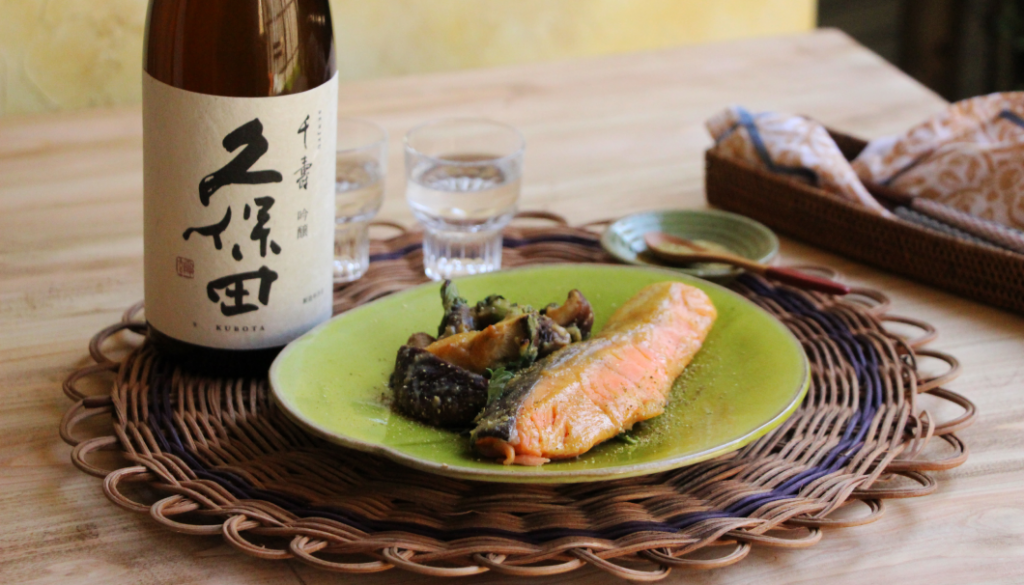 "The essential element that links all varieties of Kubota is its crispness," says Hosoda. "We want to make sake that reveals its quality from the very first sip. Kubota has a delicious flavor that the phrase 'tanrei karakuchi' in itself cannot fully express. That is what we want to convey to our customers. We don't want our sake to just be for certain special occasions. We want to offer accessible sake that people can enjoy in their daily lives."   
Kubota has popularized the concept of tanrei karakuchi and put premium Niigata sake on the map. But Asahi-Shuzo is not ready to stop there. This well-established brewery is now looking forward to the future, embracing the adventurous spirit of the company's founders. What influence will the next evolution of Kubota have on the sake industry? Only time will tell.
*If you would like us to send you monthly updates and information, register here.