For a sake drinker, there is no bigger dream than visiting Japan, the famed originator of the drink. But with long flights and draining train travel, one wonders when the fun will finally begin. Luckily, sake lovers have the advantage of being able to drink sake while flying, traveling by train and even when waiting for the next leg of their trip.


Sake Shines on Japanese Flights
Once up in the air, it's time to kick off the journey with some sake! Most airline flights serve basic wines, commercial beer, and spirits with mixers. In the past, sake selections hardly existed.
One of the only sake options served was on United Airlines' transatlantic flight to and from Japan. The menu item was simply labeled "sake" without any reference to brand or serving temperature. For flights to Japan, some airlines still provide a nondescript sake in economy class, but for those aboard Japan Airlines' (JAL) and All Nippon Airways' (ANA) flights, they will find themselves with some exciting options.
These flights' quality-focused menus feature sake from an array of breweries that will have connoisseurs yearning for their next flight.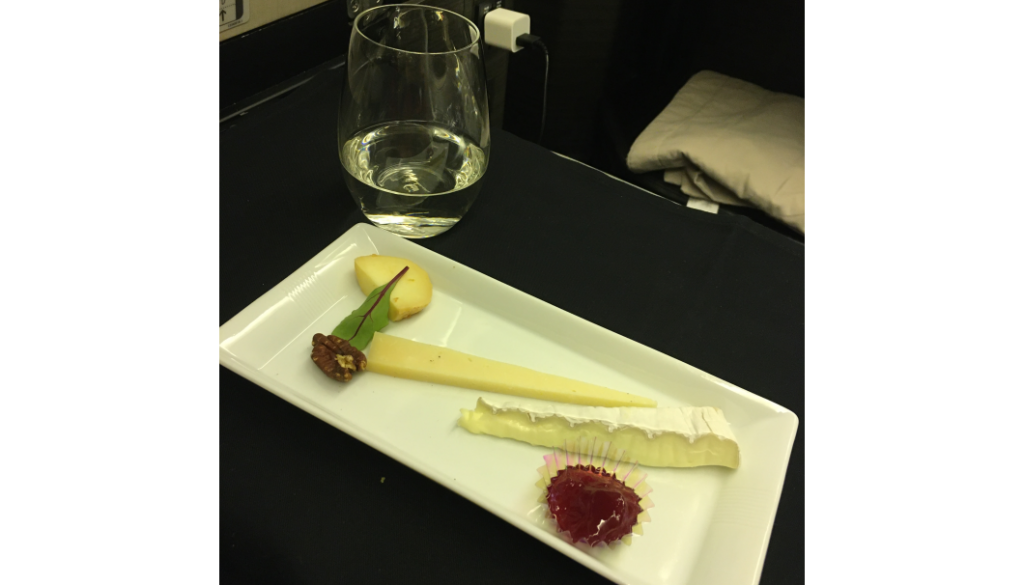 Since 2018, Japan Airlines has curated a grand selection spearheaded by sommelier Motohiro Okoshi and Kenichi Ohashi MW. Their First and Business class menus have included the well-known brand Dassai and difficult-to-acquire Juyondai. All Nippon Airways rivals Japan Airlines with numerous in-flight sake options that rotate every few months, with even more premium sake in their airport lounges. ANA currently showcases fan favorites like Nanbu Bijin and Noguchi Naohiko Sake Institute. These types of sake lists are more akin to what one would find in a strictly curated bar in the depths of Tokyo.


Train Travel and Sake Go Hand in Hand
Once in Japan, the most common method of travel is by train. Now popular in some train stations across the country are establishments with big machines that dispense sake by pouring it into tiny cups at the press of a button! One famous example is Ponshukan Sake and Rice Museum at the JR Rail stations in Niigata Prefecture. Their sake tasting corner grants five tokens for 500 yen (around $5). Each token can be used for one cup of sake with over 100 selections to choose from.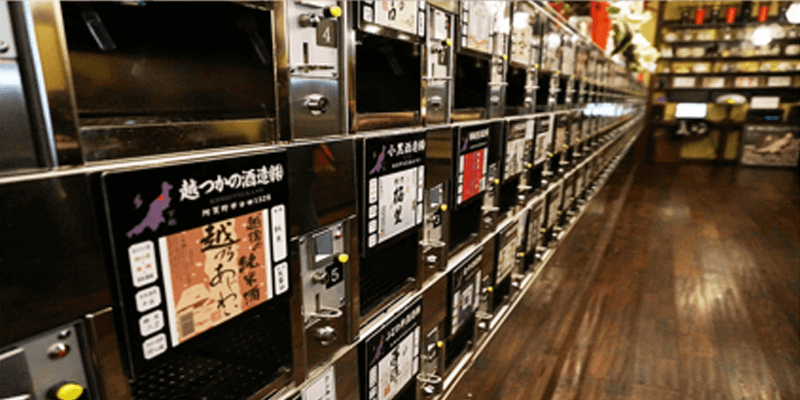 If you are traveling locally and using the subway in Tokyo, grab a bottle at Isego Honten, a sake bar and retail shop off the Nakameguro stop. Founded in 1706, this store offers hundreds of options and all purchases are tax-free for foreign visitors!
Another obvious choice for a drinker on the go is cup sake. These beloved little cups, usually etched with floral designs, animals or prefectural mascots, are readily available. The standard size is 180 ml, equivalent to about 6 oz of sake. It used to be common to see people quickly dashing from to-go style vending machines with a sake cup in hand for their next train ride. Similar to the phasing out of tobacco vending machines in the US, these sake cup machines have been discontinued in big cities to discourage underage drinking.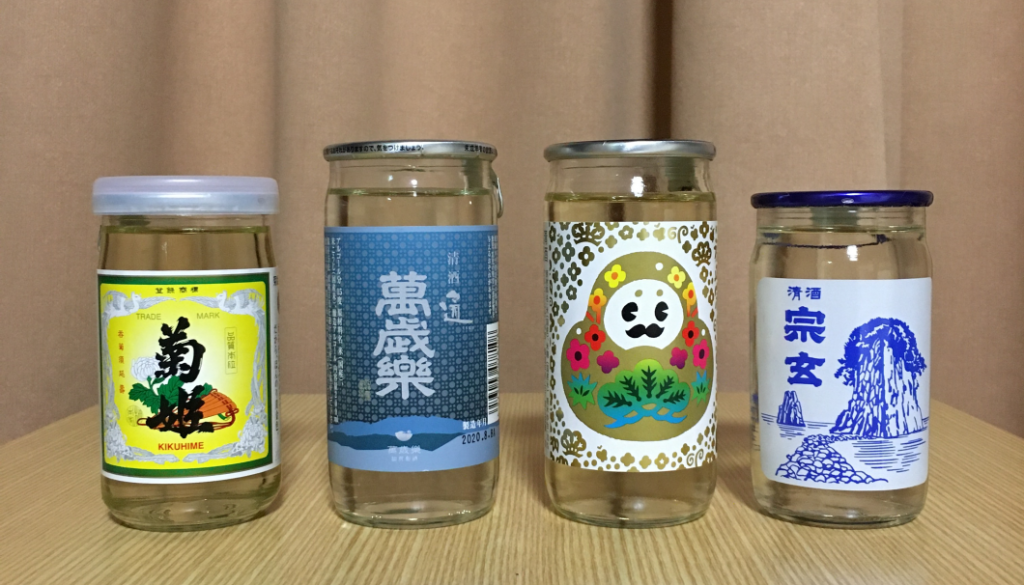 If taking a bullet train across Japan, don't miss the refreshment cart that traverses up and down the aisles. Soft drinks, snacks and sake are all part of the options available to riders. Nowadays, sake is served in economical packaging, but in the past when style reigned supreme, Gekkeikan Sake Brewery created an elegant sake bottle with a removable cup on top. The cup was designed to dangle from a metal piece that accommodated for the vibrations of the train and created a very pleasing drinking experience.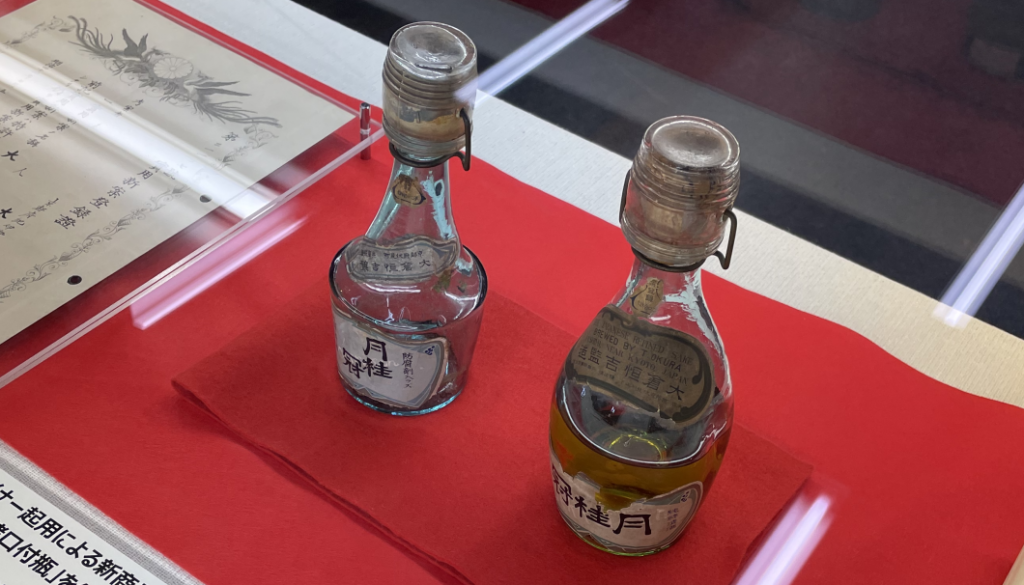 The Last Hurrah: Waiting for a Flight Back Home
At this point, travelers are either completely worn out or are sad to leave this glorious sake playground. Either emotion is a great excuse to try a wine or sake bar in a savvy airport wing. Many travelers are familiar with the routine drinking holes available at airports. Sake makes killing time more exciting with experiences ranging from quirky and local to classy and world-renowned.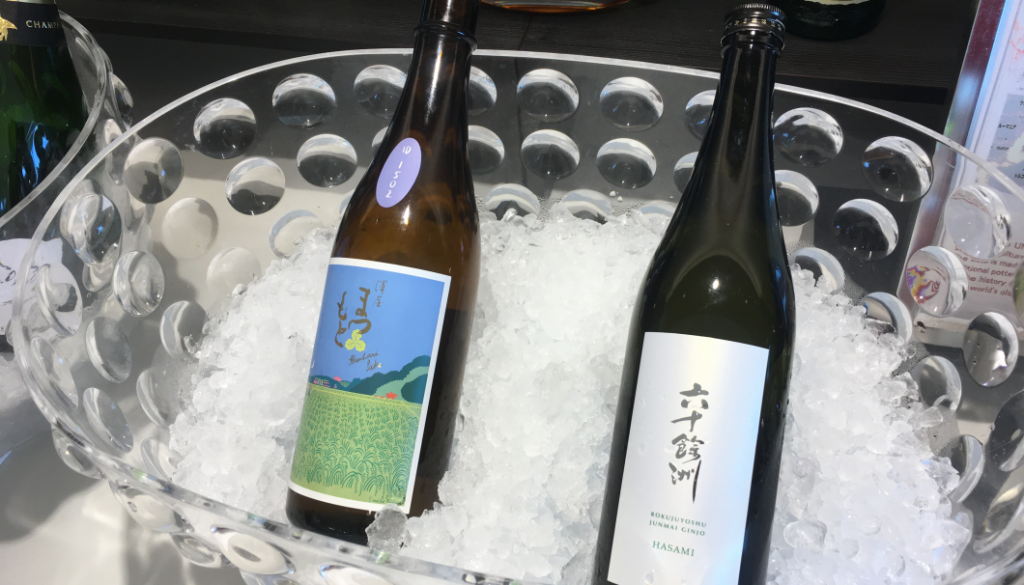 If flying from Tokyo Haneda airport, there are plenty of places to grab a bite in their Edo Market. But sake aficionados will have a better time hanging out at the classy and affordable Flyer's Table; a charming restaurant featuring asian and western cuisines. They have a small but quality sake list featuring brands such as Sawanoi and Chokaisan. Try ordering a premium sake here and sip while soaking in the mid-century modern surroundings. 
For a more formal experience, try the Grand Bleu Lounge and Bar, also in the Osaka International airport. It's a quasi wine/sake/spirits bar, where equal dedication is given to each category. One could enjoy a glass of Kenzo Estate 'Yui' Rosé from Napa Valley, while a friend imbibes a chilled glass of Hyogo-based sake, representing the prefecture at large.


Sake is the Ultimate Travel Companion
Whether a wine drinker or sake drinker, who could resist the perks of sipping sake on your next traveling excursion? The sake industry has obviously perfected a happy medium between luxury, do-it-yourself technology, and convenient packaging options. When it comes to drinking and journeying, sake has surpassed conventions by offering accommodating drinking experiences no matter where you're going or what the budget. 
*Disclaimer – This article was written with hope and looks towards a happier and healthier future for us all. It respects Japan's current closed borders for tourists and in no way diminishes the severity of the COVID-19 pandemic.
*If you would like us to send you monthly updates and information, register here.