A former toji in the northern prefectures of Akita and Niigata, Atsuo Sakurai moved to his wife's hometown of Holbrook, Arizona — population 5,000 — in 2014. Now, Sakurai brews award-winning sake in a brand new facility in this small desert town off old Route 66, with the simple goal, he says, of making people happy.


A Long Road
Sakurai is one of the few truly experienced sake brewers in America's burgeoning craft sake industry. After his first encounter with sake in his university days, he says, "I wondered how you made something like that." And so, after graduation, he joined a brewery in Akita Prefecture, in the north of Japan. He later moved to Niigata, a famed brewing region, and eventually became a toji – the head brewer at a sake brewery.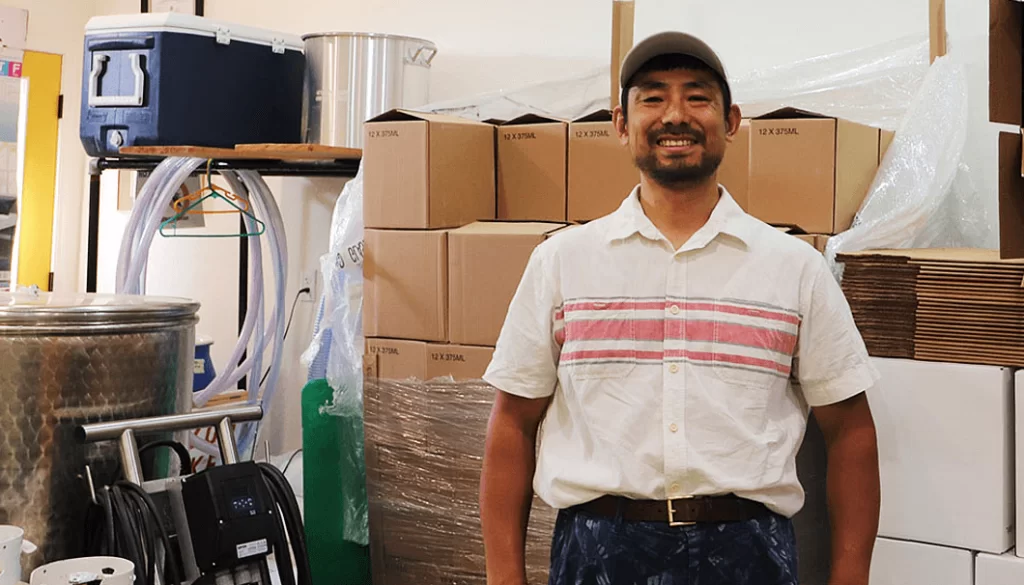 Along the way, he met and married an American teacher named Heather. He had long dreamed of trying his hand at building his own brewery overseas, and in 2014 got his chance.
The family went to America, and Sakurai immediately started looking for a promising place to begin brewing. After failing to get licensing in the larger west coast markets, though, Sakurai took his family back to his wife's home town in defeat.
A chance meeting in a park, though, renewed Sakurai's hopes. "I was sitting in a park, and met a stranger who was really easy to talk to," he says. Sakurai told the stranger about his woes, and the helpful Samaritan recommended he give sake brewing a shot in Holbrook.
The recommendation resonated with Sakurai, and so he got started. Despite the local reluctance toward alcohol — Holbrook has a large religious population that shuns drinking — he was able to get a license to start brewing much easier than in any of the larger cities he had tried before.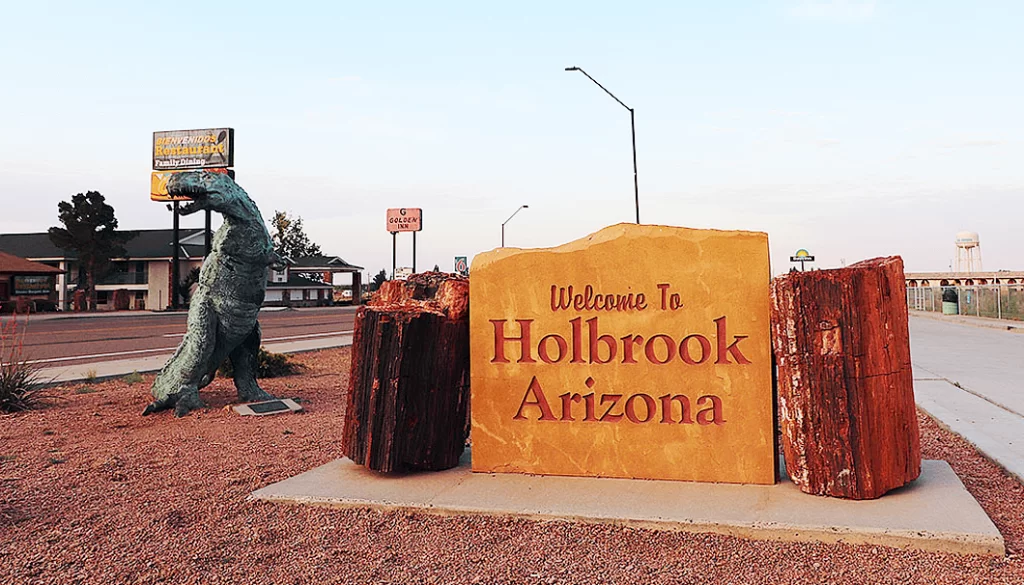 That was only the first hurdle, though. "I had to start from zero in Holbrook," Sakurai recalls. His initial efforts were limited to the family garage.
Like many other brewers, he has had to improvise to fill in equipment gaps. "I'm using tanks for wine making, and I hand-built my fune press," Sakurai says. Nevertheless, he persisted, and in 2017 Sakurai's sake business went into operation.
The brewing success was relatively quick. After an initial 50-liter test batch, Sakurai went into regular production, and in 2018 — not even two years after that test batch — he won Gold at the Tokyo Sake Competition for best international sake.
Now, he has completed a brand new facility overlooking the town of Holbrook. "I bought the land, laid down concrete foundations, and built the brewery from nothing," Sakurai beams.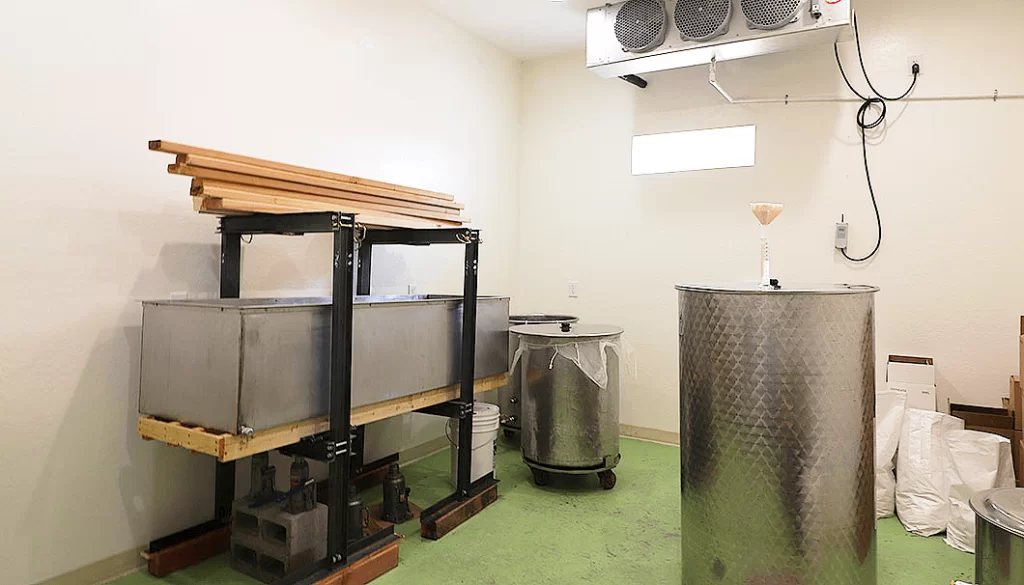 Sake Rooted in the Arizona Sands
Sakurai uses Calrose rice for his sake, which is a California variety descended from one used in sake brewing in Japan, and the good water of the Coconino aquifer beneath Holbrook. He is not, though, a stickler for these details.
"Right now, there is so much I need to manage that I don't have the time to obsess over things," Sakurai says. "I just take the rice and water I can get and do my best to turn them into sake. That's all."
Arizona Sake's lineup, though, reveals that he's up to more than just that. In addition to award-winning junmai ginjo nama and junmai ginjo nigori, or cloudy sake – that Sakurai calls Desert Snow – he has a junmai ginjo infused with Navajo Tea brewed from a local plant known as greenthread.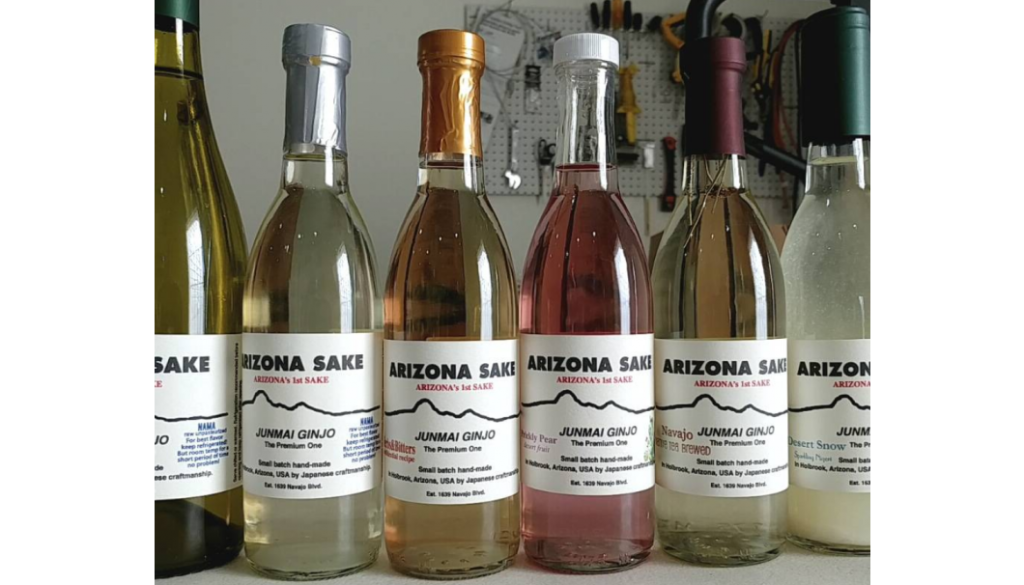 That idea was his father-in-law's. Sakurai's wife is a member of the Navajo nation, and the idea of melding his wife's heritage with his own was a compelling one. Using the local plant was also a way to bring the flavor of the Arizona desert itself into his sake.
Sakurai is also working on a new product, called Herbs & Bitters. "I thought of this three years ago. I'm using extracts from all kinds of herbs to bring sweetness, bitterness, and other flavors in balance. I'm not going to reveal the recipe, though. I want people to enjoy trying to guess what's in it as they sip," Sakurai confides.
This is how Arizona Sake, a Japanese drink made from California-grown rice, is truly rooted in the local community and the land of Holbrook itself. "This isn't something I could have made on my own. It's only possible through the help of those around me."


Taking Arizona Sake Into Tomorrow
Sakurai is clearly a person who values human connections.
"My business philosophy is 'Make people happy.' I want my sake and my business to offer something valuable for people's lives, no matter if they're a business partner or not. I want to offer some kind of hope," Sakurai muses.
That philosophy is a goal in and of itself, he says: "My goal is not expansion; my goal is for Arizona Sake to make as many people as possible happy. If I can do that, then growth will naturally follow."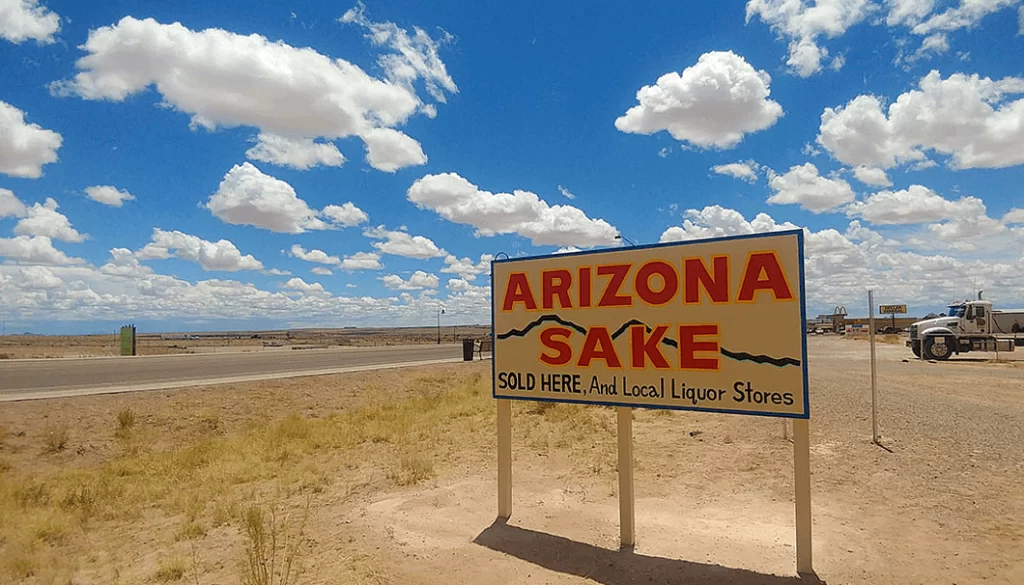 He must be succeeding, because despite the brand new facility, Sakurai is already outgrowing it. 
"This facility is only three years old, but I really planned it without any excess. So, it's already too small," he explains. He's making up for the lack of space with a new outbuilding, but even that isn't going to suffice.
"That won't have any retail space, so I'd like to add that sometime, too. Above all, I'm listening to my friends and neighbors and thinking about how I can make them happy," he concludes.
Because, of course, that's what it's all about.