San Francisco's Sequoia Sake started as a garage project for husband-and-wife team Jake Myrick and Noriko Kamei. But now it's grown into an award-winning producer of ginjo premium sake. While still small, Sequoia is on the road to towering over the American craft sake scene.


From IT to the Koji Room
The roots of Sequoia Sake go back to 2010, when Myrick and Kamei returned to the US from Japan and found no way to satisfy their cravings for nama (unpasteurized) sake.
"We worked and lived in Japan for 10 years and that's when we fell in love with sake. Our favorite was nama sake, however, upon returning to the US we found that it's not available. We had no choice but to brew it ourselves," explains Kamei.
The couple both worked in Silicon Valley before their brewing business, and brought Bay-area startup thinking to sake. They started off in their garage, tinkering with their product until it felt right, and after a few years decided they were ready to start selling. Together with business partner Warren Pfahl, the couple built a brewery in 2014, and released their first batch in 2015. Since then, their process has been iterative and feedback-based, just like any good tech product.
Their current lineup is simple and meant to be approachable for American consumers unfamiliar with sake's enormous variety. The brewery offers three basic styles – Ginjo, Genshu, and Nigori– all available in pasteurized (under the Coastal sub label) and unpasteurized (under the Sequoia sub label) versions.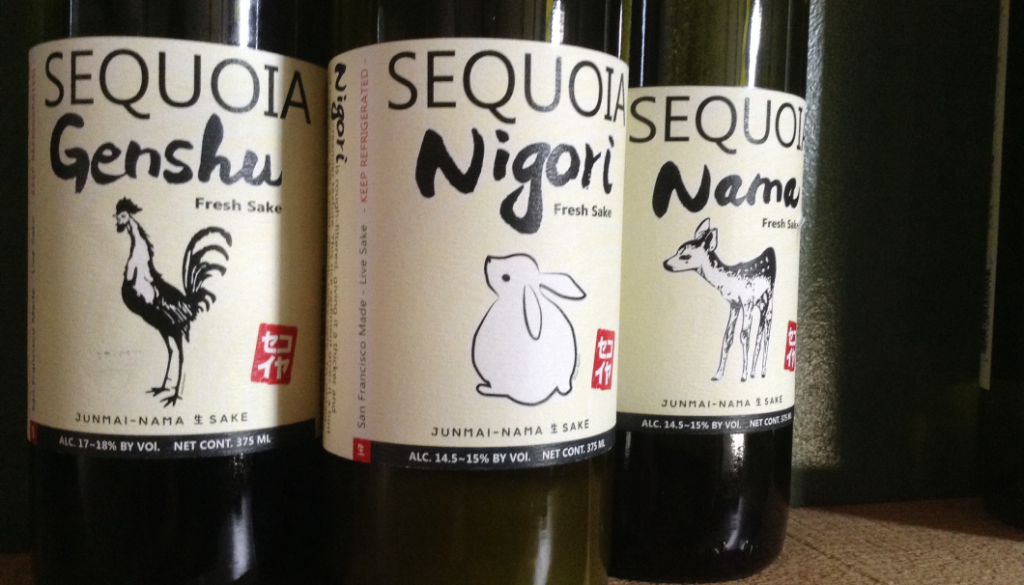 "There are many different kinds of sake in Japan, but we picked out these three types because they are easy to understand for people in America," Kamei says. "The difference between brewing methods like yamahai, junmai, honjozo, is complicated, and the difference between varieties of rice is subtle… For the first step, it's important for [consumers] to compare easy-to-understand flavors to create their own palate. Our best product is such an education."
The brewery's sake club is a direct link between the brewery and customers that allows communication both ways. Members sign up for a sake subscription service, and also have access to exclusive offers. The brewery uses this to expose a limited list of customers to new styles, and test out products before going full scale. Myrick says, "We view our sake club as our family. For the first three years, we capped it at 100 so we could gather their feedback. We have two shipments with three bottles in each for a total of six bottles. Four of these bottles were new sake that was not sold commercially. This is where we tested Hazy Sake, which gained favor with our club members. In September of 2021, we expanded our membership to 200 members."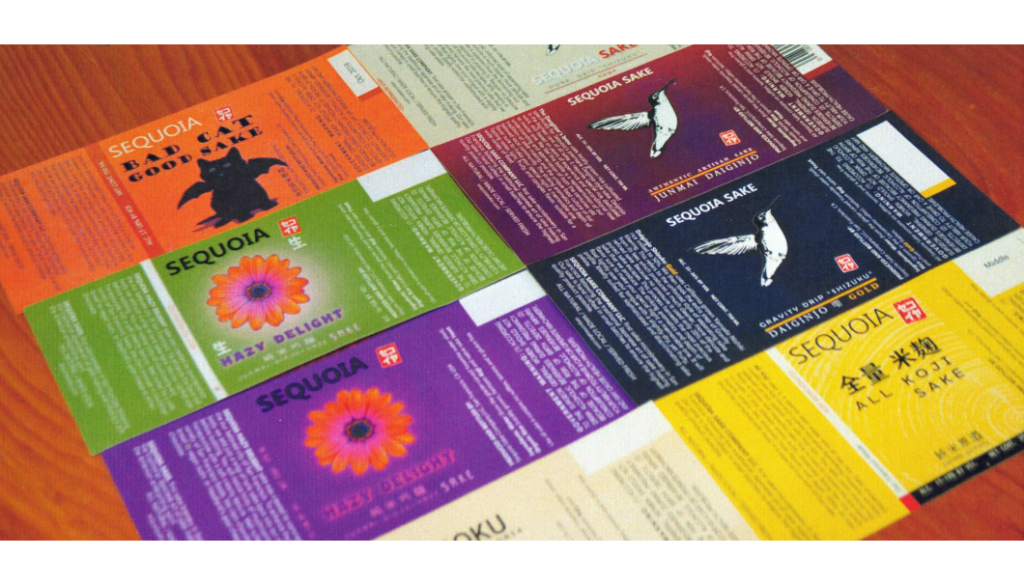 Sequoia takes its education efforts beyond customer contact, as well. Myrick says that they are working with UC Davis and the Iida Group, a sake rice supplier and milling company, to promote sake education more widely. They also are happy to share information with other brewers who have questions, although they still feel they are too small to be effective members of the fledgling North American Sake Brewers Association. All of this demonstrates that Myrick is intent on doing more than just brewing sake; he wants to advance North American craft sake brewing overall to help secure a future for this brand new sector.
Today, the company is still small. Although the pair have grown production exponentially since they started, it is still a family operation. The couple's daughter, Olivia, has started helping out after a stint working at sake breweries in Japan, making this perhaps the United States' first multi-generational craft sake brewery.
Olivia's initial effort was a small batch for friends and limited release through the brewery's sake club, called Bad Cat, Good Sake, in 2019. She followed it up with a larger limited release, Hazy Delight usunigori, or mildly cloudy sake, released in spring of 2020. Both quickly sold out when it was offered to the brewery's online sake club members. The popularity of these new additions is a strong indication that the brewery has still more potential to grow.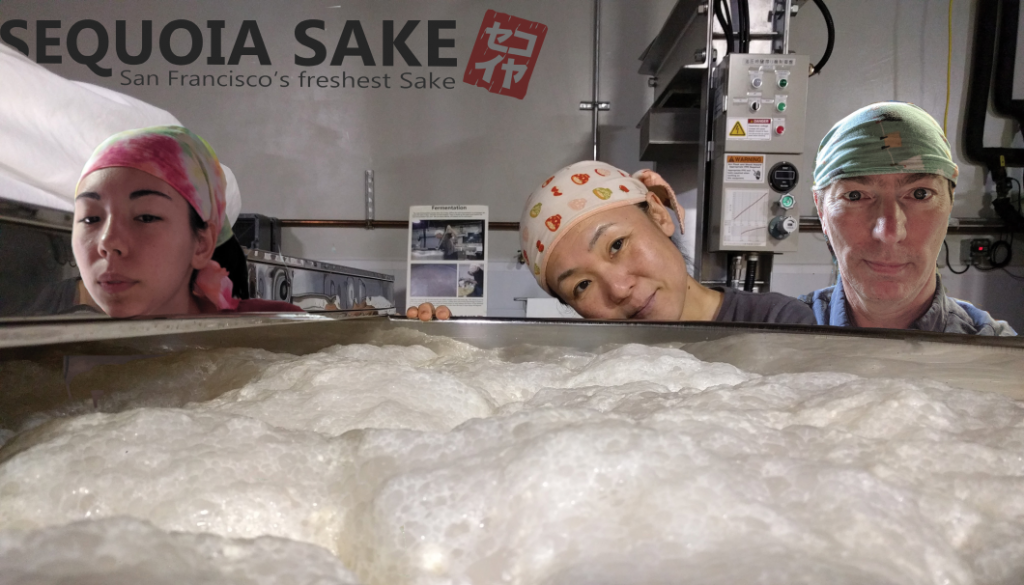 Refocusing On Rice
From the beginning, Myrick and Kamei understood that rice is the heart of sake, and wanted to use only local crops. The couple established direct relationships with organic farmers in Northern California to ensure access, and then worked with University of California Davis agricultural researchers to analyze the quality of different types of Calrose rice, the most commonly used variety for brewing in the US, to help find the cultivars most suited to their needs. Then, Myrick found out about Caloro rice.
Caloro is a parent strain for Calrose, and is a version of Japanese rice variety Wataribune, brought to the west coast by Japanese immigrants over a century ago. UC Davis initiated rice paddy farming in 1912, planting Caloro under the name Early Wataribune, but the variety was replaced in fields by Calrose in 1948. Since Wataribune is also one ancestor of Japan's most popular sake brewing rice, Yamadanishiki, it holds the potential to be very well suited to brewing, and indeed is used in Japan by several well respected breweries.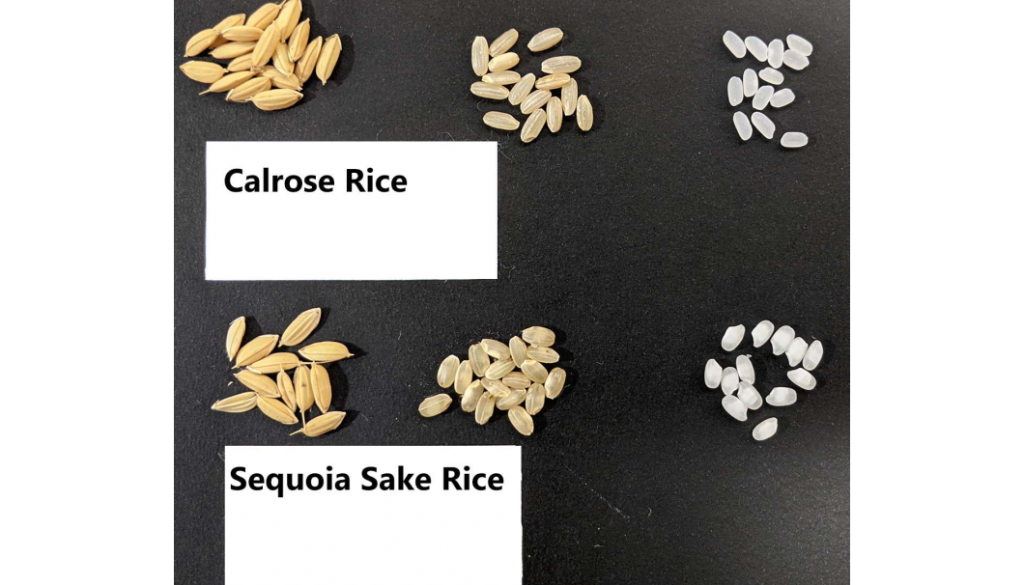 After learning about Caloro through UC Davis, Myrick worked for seven years to bring the lost variety back to California's fields, first to get approval from the state of California for commercial cultivation, and then with UC Davis researchers to verify seed integrity and its compliance with USDA crop rules. Finally, in 2020, Sequoia planted the first commercial crop of Caloro – which they're now calling Sequoia rice – to grow in California since 1948, and have already started brewing it into Sequoia sake.


On The Way Up
Since brewing with Sequoia rice is just kicking off, the prospects for improvement are good. Their initial Sequoia rice releases have already attracted high praise, but Myrick explains, "It takes three years for the rice to acclimate to its environment. This means each year the quality of the rice gets better and year three will give you the best quality and stability for the years after that."
As the brewery and the rice both get used to this new relationship, then, the sake will also evolve and grow.
In 2019, Sequoia's Coastal Ginjo won gold in the Overseas Brewed Sake division of Japan's Sake Competition. With that kind of recognition, one would expect Myrick to be feeling the pressure to keep up quality. He says, "The award per se will not influence our production as this is already set for the rest of the year, but of course, it's hard not to be thinking about it with each new batch we make. The pressure to not only continue to make sake as good as the award-winning sake but also how we can improve it weighs heavy on all our minds."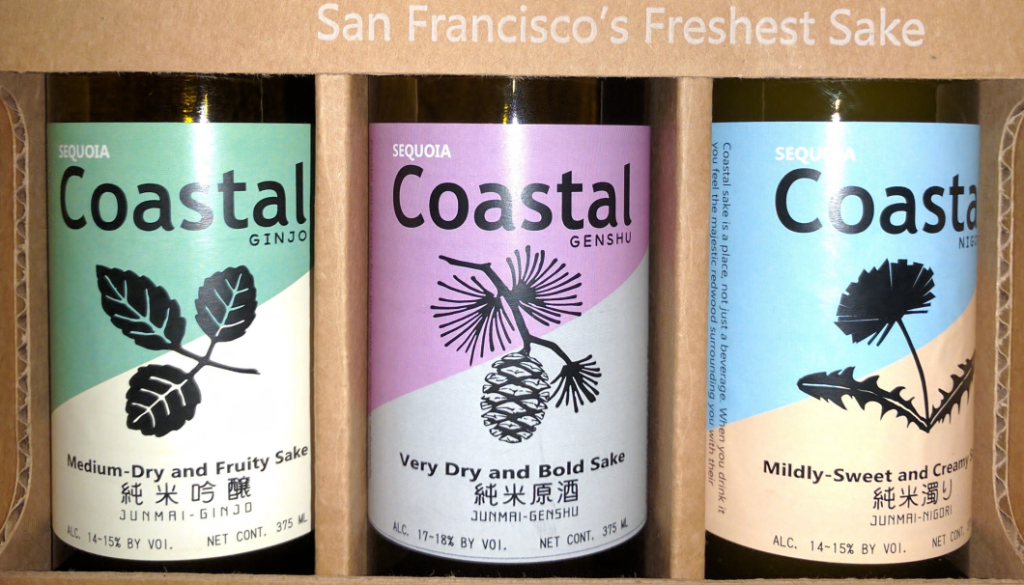 With that kind of foundation, Sequoia seems set for a bright future. They will be using more and more Caloro rice, are in negotiations with farmers for other varieties of rice, and have plans to add more styles of sake. 
By building on their skills and teaching American palates about the flavor of high quality, locally produced sake, Sequoia are helping to pave the way for a new generation of American sake brewers to someday join ranks with their Japanese forerunners. 
As Myrick puts it, "I think the San Francisco sake scene is where the California wine scene was in the 1970s. American sake is at the precipice of not only changing the way the American consumer perceives, buys, and consumes sake; I feel we are about to change the way the world also does.  If we can do that, then just like California wine became recognized in France, one day American sake will get recognized in Japan and the world over. But for now, we will continue to pursue the development of better sake rice, educate our local consumers and strive to make better sake, day by day."
*If you would like us to send you monthly updates and information, register here.